Maytag strips down for Pan Am
The brand gets cheeky with its new "Performance Counts" campaign.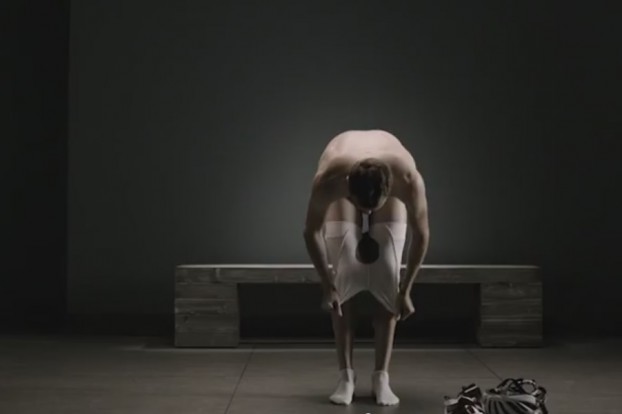 Maytag Canada is adding some cheekiness to its partnership with this summer's Pan Am and Parapan Am Games in Toronto, all while still showing off the practicality of the brand's role in the event.
As part of its "Performance Counts" campaign for the Games, the brand has launched a 30-second TV spot (with video also running online and as pre-roll) featuring some Canadian athletes stripping down after getting dirty.
The feel of the new spot is in line with the brand's makeover of the Maytag Man character into someone younger and with a more contemporary, dry sense of humour, says Matt Litzinger, president and chief creative officer with Red Lion, the creative agency on the campaign (and parent co Whirlpool's AOR). "I think that this execution is along those same lines," he says. "I think it does a better job of surprising, engaging and then rewarding [viewers] than they have been doing perhaps in the past."
A "Performance Counts" microsite also includes athlete bios and more video content, and will host a tracker of the loads of athletes' laundry washed during the Games. (The Athlete's Village has been furnished with 400 washers and dryers). The brand will be amplifying blogger content, targeting relevant hashtags and handles online, and placing the athlete video into relevant editorial environments to drive traffic to the microsite. The brand will also have a #PerformanceCounts contest on social media for Pan Am tickets and the chance to win a washer and dryer. Hill+Knowlton is handling PR for the campaign, with Cossette on the media buy.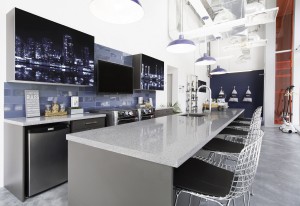 This is the first time Maytag Canada has sponsored a major athletic event on this scale. "There's a number of ways we're looking to bring our sponsorship to life, and ultimately the goal is to show consumers they can depend on Maytag to perform in the same way the athletes will be depending on Maytag during the Pan Am and Parapan Am Games," Gina Flinton, senior manager, brand and insights for Maytag, told strategy in an email.

Having an athletic sponsorship or tie-in allows a brand to associate itself with attributes like effort and pushing boundaries, Litzinger notes. But in Maytag's case, it was able to go beyond the metaphor into a more practical truth – that athletes sweat, get dirty and ultimately need to do a lot of laundry.

On site in the Athletes' Village, Maytag has worked with designer Karen Sealy to create its Performance Counts Lounge and Ultimate Laundry Room (with free concierge laundry service, including ironing and steaming, for 25 athletes per day).

The brand will also be doing a media tour with its sponsored Canadian athletes, including triathletes Paula Findlay and Kyle Jones and baseball pitcher Vanessa Riopel in their hometowns of Edmonton, Oakville and Montreal.