Up to the Minute: New creative leads at Cummins
Plus: Brad picks up work for Bombardier and more news you might have missed.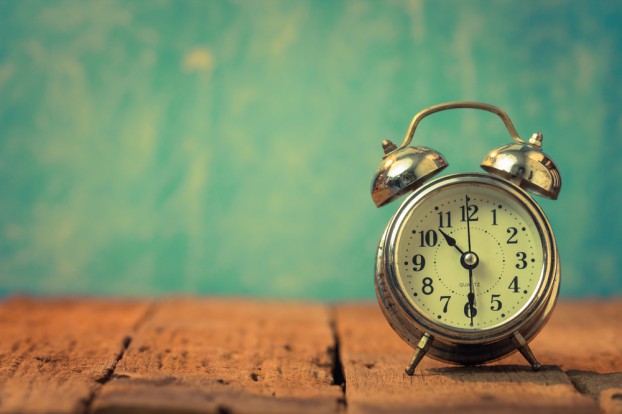 The marketing world never sleeps, which means there are bound to be things that fly under your radar. To make sure you're up to speed, here's some news you might have missed over the last week:
Hires, promotions and changes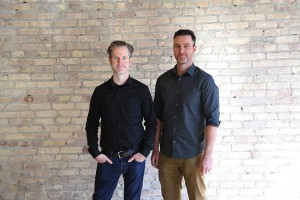 Cummins & Partners has hired Troy McGuinness (pictured, near right) and Cam Boyd (far right) as partners and ECDs. The pair comes from Traffik, which they joined as VP/ECDs last summer after two years as group CDs at MacLaren McCann. Boyd and McGuinness, who begin their new roles on Oct. 28, will be tasked with growing the agency's creative department. Cummins, which opened its Toronto office in April and acquired social agency Youzus in May, now has 21 full-time staff and six clients.
Digital agency Bam Strategy in Montreal has hired Jeff Abracen as creative director. He joins after three years as CD at Say Media, and has also had roles at Pheromone, Revolve and Twist Image.
Toronto social and PR agency Lotus Leaf Communications will close on Nov. 1. In a letter posted on the agency's website, founder and CEO Julia Che said she would be going on sabbatical to "replenish [her] creativity, rejuvenate [her] passions, and dive head first into fresh explorations."

Citoyen Optimum has made two additions to the public affairs team in its Quebec office. Olivier Bourbeau has been hired as an account director, having previously had roles at Philip Morris' Rothmans, Benson & Hedges and the office of Canada's minister of industry, while Marc-Andre Tremblay has been hired as a project manager, after stints at Festival d'été de Québec, OMSRP and Préambule Communication.
Chris Harris, former VP of business development and strategy at Secret Location, has returned to CBC as executive producer of digital scripted content. Harris had previously been at CBC from 1999 to 2006 as an associate producer and editor for CBC.ca.
The Association of Quebec Advertising Agencies (AAPQ) has named its board of directors for 2015 – 2016. Pierre Bernard, president and partner at Orangetango, and Jean-Francois Mallette, VP and managing director at Cundari Montreal, have joined the board, with François Lacoursière, EVP and senior partner at Sid Lee, being named incumbent vice-president. Ody Grioux, president of Carat, and Benoit Cartier, president and founder of Cart1er, retain their roles as vice president and secretary-treasurer, respectively, with Louis Duchesne (VP and managing director at Cossette), Marc Lanouette (president of Tank), Denis Roy (president of Egzakt) and Jan-Nicolas Vanderveken (president and founding partner of TP1) rounding out the rest of the board.
New business
Brad has been selected by Bombardier as North American AOR for the Can-Am Spyder line of off-road vehicles.
Calgary's Brookline Public Relations has picked up a pair of new clients. For Good Earth Coffeehouse, the agency will provide social and media relations for its 40 locations across Canada, as well as event management for new location launches. Brookline will also lead a number of communications initiatives for Canada Beef, centred on its annual report and an upcoming rebranding.
Media
Google and YouTube have announced the launch of long-rumoured paid premium video service YouTube Red. The ad-free version, with its own original content, launches on Oct. 28 for a monthly fee of $9.99, although many questions, like where it will be available, rules around branded content and the fate of creators who choose not to participate in the service, still remain.
Former Olive Media VP Ray Philipose has joined Twitter Canada in a new position as head of growth, tasked with growing the platforms user base in Canada.
Mindshare has partnered with Snapchat to deliver campaign creative on the platform's Discover and Live sections. This is the first deal to bring Canada-specific brand advertising to the platform.
This week saw Rogers, Corus, Shaw and Postmedia release quarterly financials, showing how softening ad revenue has impacted the media companies' earnings.