Up to the Minute: Crea's new jury president
Plus: IPG buys Media Experts, and more news you might have missed.
The marketing world never sleeps, which means there are bound to be things that fly under your radar. To make sure you're up to speed, here's some news you might have missed over the last week:
Hires, promotions and changes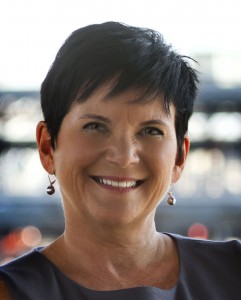 Louise Lavoie (pictured, right) has been named CFO at Quebec PR firm Zone Franche. Lavoie has spent the last 28 years at National in Montreal, where she was most recently a partner and led all financial and administrative duties for the office. The agency has also hired Laurence Côté as its newest consultant.
CRI has made three new additions to its digital team. Virginia Jacques-Nadeau has been hired as manager of web communities and new media, Amir Naji has been hired as a front-end developer and Geneviève Bélanger has been hired as a UX designer.
Carle Coppens, VP and CD at Brad, has been named president of this year's Créa Awards jury. Coppens says his goal as president is to recognize the work that consumers "actually want to see and hear" and reward creatives who show their ingenuity through attention to detail.
Nicole Brightling has been hired as senior account account manager at Narrative PR. Brightling, who joins after four years at Citizen Relations, will be working on accounts for the agency's lifestyle and consumer teams.
Konrad Group has hired Kyle Bryce as its newest account manager. Bryce joins after a year at T1, where he was an analyst and consumer engagement coordinator, and will oversee accounts based in the agency's Toronto and New York offices.
Media
IPG Mediabrands has acquired a majority stake in Media Experts. Founder and CEO Mark Sherman, who will continue to run the media agency as an autonomous unit within IPG, says the move will help Media Experts move into the future and give IPG a greater presence in Montreal and Vancouver.
A new body dubbed Vividata has officially launched to bring measurement to print advertising. Publishers and agencies alike see the new system as a positive for the industry, although it doesn't come without concerns about the integrity and accuracy that affect other forms of ad measurement.
Astral Out of Home has launched a new series of interactive transit boards.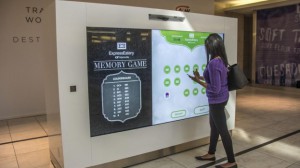 Cineplex Digital Solutions has created a new "Digital Hoarding" category of interactive screens that are set up in vacant storefronts to drive to other areas of a shopping centre (pictured, right). The boards are currently being used at CF Markville in Markham, Ontario.