Mid-season TV checkup
From the return of the X-Files to a new Seth MacFarlane comedy, see what's in store for 2016.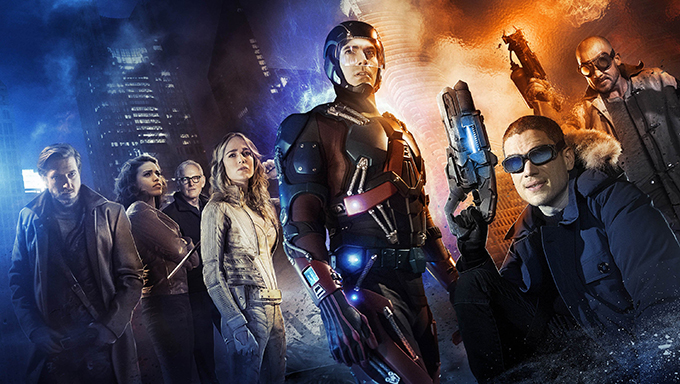 This story appears in the December/January issue of strategy.
We're now well into the TV-watching season, so how have the networks fared?
Baseball and the federal election powered ratings on a few channels this fall, with a jump of 122% in October over the same month in 2015 on Sportsnet alone.
With all eyes on baseball (and also on Netflix, Shomi, CraveTV, YouTube, etc.), non-sports programming didn't fare as well, with Bell Media's CTV and Shaw Media's Global Television seeing dips of between 5% and 10% on its linear channels and Rogers' City dipping 7% over 2014 numbers. Despite those drops, there's been few cancellations so far.
Each year the TV programming slate becomes more all-season than mid-season, with broadcasters vying to reach audiences with new content year-round. This winter there are 12 new shows hitting the conventional channels in Canada – twice as many as last year.
Will the mid-season additions be compelling enough to gain loyal viewers? Read on for what's coming.
What's working, what's next
We check in with the major networks on their seasons so far, and see what's in store for mid-season shows.
City
The big story this fall was baseball, with the post-season run of the Toronto Blue Jays having a halo effect from Rogers' Sportsnet to its other properties. According to Numeris numbers compiled by MediaCom, Rogers Media posted a 50% increase in average weekly hours this fall.
Baseball programming factored into this fall's viewing so much that Michael Neale, CCO, MediaCom Canada, says it would be "virtually impossible" to find year-over-year growth in TV viewing if it was excluded from measurement.
Propelled by the success of the Blue Jays, October was Sportsnet's most-watched month to date, with an average minute audience (AMA) of 446,000, a jump of 122% over the same period last year.
Though baseball bolstered Sportsnet and Rogers ratings, numbers on City suffered, with overall ratings dropping 25% from 2014 to 2015.
While none of its new shows have been cancelled, Atreyee Dey, group director of broadcast media at Touché! is surprised that the John Stamos-starring Grandfathered and Rob Lowe's The Grinder have both been picked up by their producer, Fox, for full seasons. Grandfathered, which was created by The Office co-executive producer Daniel Chun, had an AMA of 467,100 between Aug. 31 and Nov. 17, while The Grinder had an AMA of 423,700.
Mid-season launches
Continuing its fall focus on building a youth audience on Sunday nights, City's only two current mid-season additions are also going for that target. Two new Fox comedies, Cooper Barrett's Guide to Surviving Life and Bordertown are being slotted in at 8:30 p.m. and 9:30 p.m. EST, respectively.
Cooper Barrett, a sitcom about a 20-something and his group of friends, guides the audience to avoid the pitfalls they're making, like spending a night in jail or getting an ill-advised household pet. The cast is made up of relatively unknown actors, with the most familiar name being Justin Bartha (of The Hangover movies) playing the lead character's older brother.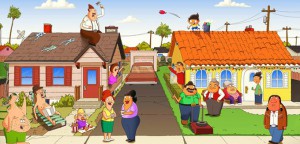 Bordertown, a new cartoon comedy created by Family Guy writer Mark Hentemann, features two families living in a Southwest desert town on the U.S.-Mexico border. It takes a satirical look at cultural shifts in America, and the voice cast for the show includes The Simpsons' Hank Azaria. Dey says she's looking forward to the show, because it's bringing more of exec producer Seth MacFarlane's brand of comedy to TV.
CTV
Though viewership is down overall from 2014 numbers, CTV still has three of the top five new shows this fall. Sunday night drama Quantico is the number one new show, and the fourth-rated show overall this season, with 2.2 million average viewers per episode.
Two of the network's other new dramas, Blindspot and Code Black, rank third and fourth of the new shows so far this fall.
CTV's top-performing show remains The Big Bang Theory, drawing 2.5 million viewers an episode from Sept. 21 to Nov. 8, according to data from Numeris. Despite remaining at the top of the heap, Neale says the show has seen a "very worrying" 20% to 25% erosion of audiences from 2014 to 2015.
Mid-season launches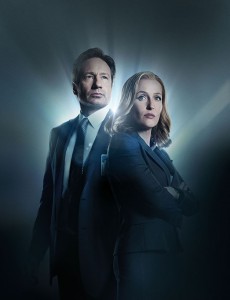 Stability is key for CTV's mid-season schedule, with several of the new primetime shows coming from existing franchises.
Headlining the January schedule is the reboot of The X-Files. Creator Chris Carter is back at the helm, as are stars David Duchovny and Gillian Anderson. The show starts with a two-night premiere on Sunday, Jan. 24 at 10 p.m. and Monday, Jan. 25 at 8 p.m., with the following four episodes airing Mondays at 8 p.m.
Next up is superhero show DC's Legends of Tomorrow. This spin-off of The Flash and Arrow follows time-traveller Rip Hunter who is tasked with assembling a group of heroes and villains to save the world. Do we need another superhero show? Victoria Morris, media director at Mindshare, thinks the market hasn't reached saturation yet, and Legends will be a hit. The showrunner is Phil Klemmer, known for Veronica Mars and Chuck.
Also on deck is The Catch, the newest drama from Shonda Rhimes. It follows a fraud investigator who gets tricked by her long-term boyfriend. Inese Korbs, VP of broadcast investments at M2 Universal, believes The Catch will be propelled on the power of Shondaland, saying, "With her name on the credits, it is likely to succeed."
Last on the mid-season docket for CTV is Lucifer, which is about the devil resigning from his throne and going to live in Los Angeles. It's loosely-based on Neil Gaiman's popular Sandman comic book series spinoff Lucifer, written by Mike Carey. Lucifer's series creator Tom Kapinos is best known for his work as executive producer on Californication and Dawson's Creek.
Global
Going into the fall season, the average age of Global TV's viewers was 48, a stat that Christine Shipton, SVP and CCO at Shaw Media, aimed to change with the channel's roster of new programming.
Shipton said that the strategy is working, noting the premiere of The Late Show with Stephen Colbert helped boost viewership in the 18-to-49 demo by 50% in its 11:30 p.m. weekday timeslot.
The younger-skewing female-led superhero drama Supergirl has also performed well for the channel, with an average audience of two million viewers per episode overall, enough to rank it the number eight new show for the season.
Mid-season launches
Four dramas and a comedy are coming to Global's mid-season schedule.
Shades of Blue is a Jennifer Lopez-starring cop drama, chronicling a single mother and detective recruited to work for the FBI's anti-corruption task force. Tammy Gardner, group account director at Touché!, says she will give the new cop drama a shot, but adds its lead-in will determine whether mass audiences follow Lopez to the show. "The cast is really strong but viewers may have a hard time with Jennifer Lopez as the lead given the fact this is a crime drama and it's not necessarily something that's seen as a perfect genre for her."
Shot in Toronto, The Code stars Jason Priestley as an ex-pro hockey player turned private investigator. He's partnered up with Angie Everett, played by Rookie Blue's Cindy Sampson. The series is based on the novel of the same name by Canadian author G.B. Joyce. Shelley Eriksen is showrunning and writing The Code, whose previous credits include Continuum and Flashpoint, along with Alan McCullough (Rookie Blue, Reign).
Houdini & Doyle is a co-production between Canada and Scotland, following Harry Houdini and Sir Arthur Conan Doyle as they dig into unsolved supernatural crimes with the Scotland Yard. The show stars Michael Weston (Six Feet Under, House) and Stephen Mangan (Episodes). Showrunner David Shore is best known for his work on House.
CW's pandemic drama Containment, based on the Belgium series Cordon, is also joining Global mid-season. The show brings viewers to Atlanta where a mysterious and deadly epidemic has broken out, with survivors trapped within the cordoned-off area fighting to survive. Gardner thinks given the right timeslot, Containment will do well.
"The characters are relatable, and they draw you in to want to watch more, showcasing both the dramatic nature of the plot and the emotional side of the characters," she says.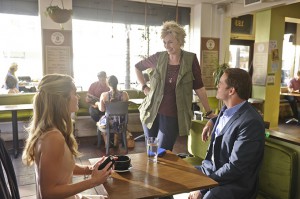 On the lighter side, Global is adding Angel from Hell, starring Glee's Jane Lynch as a guardian angel with a penchant for the sinful. Morris doesn't have high hopes for the show's chances. "This comedy is Jane Lynch's usual schtick," she says. "I'm not convinced this will make it to season two, but if Mom and Mike & Molly can make it then maybe this has a chance after all." But the sitcom might provide relief from the seriousness of day-to-day life, and Gardner thinks Angel will do well. Show creator Tad Quill has honed his sitcom skills on other well-known shows like Scrubs and Spin City.
CBC
Overall average minute audiences for the pubcaster remained stable this fall against 2014 numbers. Tuesday nights, however, are up over 2014 numbers, with new episodes of Murdoch Mysteries up 35% over the previous year for adults 25 to 54, according to Numeris numbers from the CBC. New episodes of Rick Mercer Report are up 40% and This Hour Has 22 Minutes has seen a 48% jump in viewers this fall over last.
The CBC's Sunday night drama Heartland is also up, with new episodes bringing 46% more viewers this fall.
Mid-season launches
The CBC is bringing two mid-season shows to its schedule, joining returning series like Schitt's Creek, X Company and Dragons' Den.
First up is the factual series Hello Goodbye, which follows real-life moments of love, family, friends, immigration, grief and reunions from the arrivals and departures lounge at Toronto's Pearson International Airport. The Canadian show is hosted by Dale Curd, who has also worked as a co-host on OWN's Life Story Project.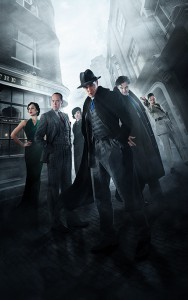 Also bowing mid-season on the channel is the new British drama Jekyll and Hyde, which will pay homage to the Robert Louis Stevenson novella. Originally airing in the U.K. this October, the show is set in 1930s London and follows Robert Jekyll, the grandson of the original doctor who is on a quest to discover his real identity and family history. Jekyll and Hyde stars Tom Bateman (Da Vinci's Demons), Richard E. Grant (Doctor Who, Downton Abbey) and Natalie Gumede (Doctor Who, Coronation Street).
Top five new programs of fall
1. Quantico (CTV – Bell): 2.2 million average viewers
2. Supergirl (Global – Shaw): 2 million average viewers
3. Blindspot (CTV – Bell): 1.9 million average viewers
4. Code Black (CTV – Bell): 1.7 million average viewers
5. Limitless (Global – Shaw): 1.6 million average viewers
Top five shows of fall
1. NCIS (Global): 2.6 million average viewers
2. The Big Bang Theory (CTV): 2.5 million average viewers
3. Survivor: Cambodia (Global): 2.2 million average viewers
4. Quantico (CTV): 2.2 million average viewers
5. Grey's Anatomy (CTV): 2.1 million average viewers
Source: Numeris, Sept. 21 to Nov. 8, final data
The state of buying
By Sonya Fatah
There's been a lot of talk lately about changing consumer behaviour and ad spend, but what impact has it had on the TV buying model?
The sands have been shifting, says Lauren Richards, founder of Pollin8, with TV media buying adapting to meet the needs of the time.
But we're not just talking programmatic buying. Canadian broadcasters aren't fully responding to that call even as their U.S. counterparts begin to open up a tiny percentage of their content for programmatic buys. Where the change is more likely coming is the adoption of addressability (Shaw Media, for example, is currently testing a near-addressability model) and the form and shape of content that is up for media buys.
For example, this year broadcasters announced 12 new conventional channel shows for mid-season, compared to six during the same period last year. The upfronts saw less radical change with 27 new shows this year in comparison with 24 titles in 2014. With viewers less interested in seeing reruns and broadcasters looking to give advertisers more content for brand placement, the mid-season has evolved into a more content-rich period than before.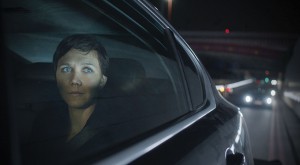 The mid-season included limited-run series like The Honourable Woman (pictured) on CBC, a British mini-series with a single season and only eight episodes, and Outlander on Showcase, which is currently in its second season. The show had 16 episodes for its first season but was broken up into eight in the fall and eight in the spring.

"Broadcasters now are focused on shorter-run series and on bringing in more content," explains Melissa Kotsopoulos, group director, trading and analytics, broadcast at PHD Canada, noting it's a response to how advertisers are buying into content. In the past they would have signed off on a year's investment for a particular show like Grey's Anatomy. Today the buy is much more controlled, with advertisers giving their agencies approval for shorter-term weeks-long investments very close to when those shows bow on television.

Broadcasters have also been changing their upfronts and mid-season strategies to reflect changing consumption trends. Mid-season shows are no longer announced during the upfronts, responding to that aforementioned shift in buying strategy, resulting in two distinct buying seasons with diverse content strategies.

Still, to keep their live TV content more appetizing for advertisers, broadcasters may have to follow in the footsteps of their U.K. counterpart, the Murdoch-owned Sky TV, which can give advertisers far more targeted reach. The broadcaster's Sky AdSmart platform has expanded its access to new, more local advertisers, for whom the cost barrier for entry was previously too high. Advertisers, of course, want addressability because that kind of access has a direct impact and allows them to measure their return on investment.

But that shift comes at a significant cost. Sky TV is said to have invested £100 million in its ad platform, which it built in-house. Canadian broadcasters could work with third-party vendors, but they also worry about recouping the costs of that investment in markets where there is not enough scale (think Quebec as a French-language market).

Addressability in Canada would definitely impact how and when agencies buy. For now, with the buying seasons selling out, broadcasters are in no rush to invest in expensive, game-changing technology, say buyers. The tests currently underway are near – but not quite – addressable.

Given that dollars are shifting towards digital, which overtook TV in ad revenue last year, buyers worry that traditional methods may not suffice. If they're too slow to change, warns Neil Johnston, chief trading officer for GroupM Canada, it may be too late. "It will be difficult to get people back."