Catelli embraces the highs and lows
A new campaign for the pasta brand highlights the not-always-perfect family moments Canadians live through every day.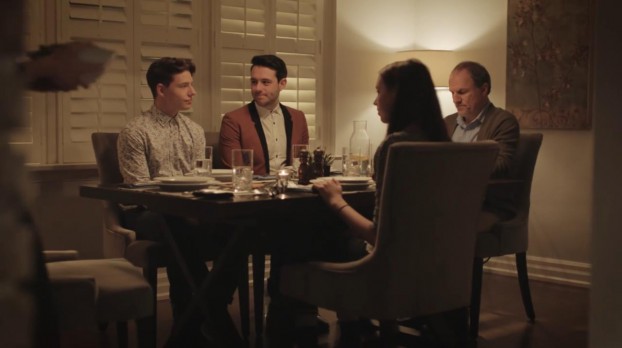 Catelli Foods is taking a new approach to connecting with Canadian families, and the ups and downs of their lives, with its "Picture Perfect" campaign.
In a new video that debuted during last week's Grammy Awards, a series of scenes shows moments of families coming together over meals made with Catelli pasta, and even though they end happily, they begin with the potential to be a bit uncomfortable: a mother disapproving of her teenage daughter's outfit, a father grumbling while meeting his son's boyfriend for the first time and a wife who has to call off a nice dinner with her husband when he's going to be home late.
In addition to the 60-second online video, 15- and 30-second versions will be running on TV until mid-March, then again from mid-April to mid-May, on both broadcast and specialty channels.
Environics developed the spot in addition to handling PR and influencer relations for the campaign. Clear Media is handling media, Bam Strategy is overseeing digital and Hunter Straker, which also recently redesigned Catelli's packaging, is running in-store activity.
The scenes in the video not only contrast with the "picture perfect lives" shown on social media, but also with the happy families typically portrayed in ads, especially those for CPG brands.
"There's this notion, with social media, that people feel pressured to present themselves as a perfect family," says Doyle Brown, senior brand manager at Catelli Foods. "What we wanted to do was recognize that families have ups and downs, and the creative does a great job of highlighting a bit more of the reality around how you take the good with the bad. Our hope is that consumers take away that Catelli gets them and what their lives are really like."
Brown says the new campaign is about creating an emotional connection and portraying a more holistic picture of overall wellness. Catelli has built itself on products that cater to different tastes and health concerns, and much of its past advertising has focused on those individual features and health benefits. Brown says while the company's research has shown taste and health have always been key purchase drivers in the pasta category, overall family enjoyment associated with the meal is becoming more important.
While the spot is enforcing Catelli's positioning, the company continues to launch new products, and an in-store platform by Hunter Straker will be taking a more tactical approach to driving trial for products like the new Catelli SuperGreens and Catelli Smart Veggie pastas. An influencer campaign has also enlisted three Canadian chefs – Cory Vitiello in Toronto, Martin Juneau in Montreal and Michael Allemeier in Calgary – to develop recipes based on the regional cuisines of their own cities, as well as tips and suggestions for meal prep, that will live on the Catelli website, which has been redesigned to act as more of a content hub.
"We're trying to create awareness and drive trial for these new products, because we've seen scores for taste and health are very high once we get people to try them," Brown says of maintaining a tactical element in-store to go with the new brand anthem. "We also wanted to work with these chefs to provide more of a culinary twist. Pasta is so accessible, and we've seen that consumers are looking for new ideas and suggestions to make it special."