Is stand-alone retail the next CPG frontier?
Why some brands are taking retail into their own hands, and how it could lead to the next chapter of in-store marketing.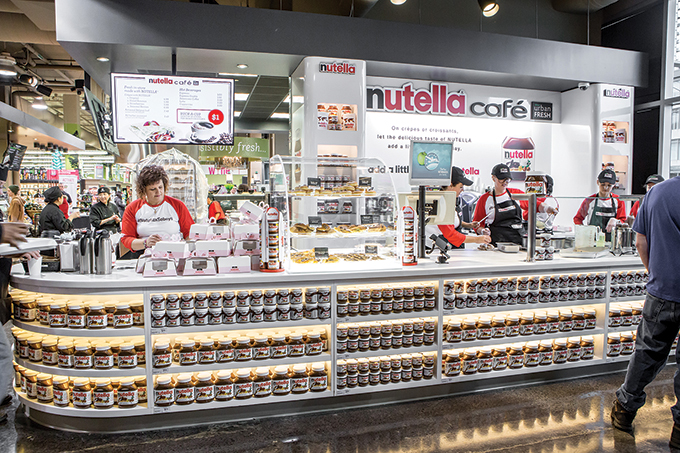 This story appears in the April/May 2016 issue of strategy.
Chris Lund thinks back to the pre-Apple store era. The CEO at retail agency Perennial recalls a scene at Costco. Nestled between the pool noodles and Kraft Dinner, he says you may have found an iPod shrink-wrapped and fastened to a piece of corrugated cardboard. The mass merchant was simply trying to keep thieves at bay, but it was also robbing (so to speak) Apple of a stage to showcase the tactility and simplicity of its products.
Since the late '90s, Apple has opened 481 stores, while other brands in appliance, luxury and shoe categories – such as Nespresso, Michael Kors and Nike – have jumped into similar direct-to-consumer store plays.
Now it appears to be the food and beverage category's turn. A throng of grocery staples have, within the past two years, started opening up bars, cafés and restaurants in cities across the globe. Mustard on tap. Milk-infused sandwiches and soups. Sweet and savoury yogurt dishes. These are a few of the menu items being sold outside of shopping aisles by brands like Maille in Europe, Natrel in Canada and Chobani in the U.S.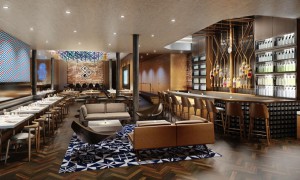 In January, PepsiCo announced the spring opening of a 5,000-square-foot New York restaurant called Kola House, which will have scarce branding and focus on creating food and drink recipes using the bitter kola nut fruit. The idea for the new resto is to provide a "modern hub for consumers to share social and immersive experiences," while the brand also hopes the space will help drive "innovation around our beverage offerings," said Seth Kaufman, CMO at PepsiCo North America Beverages, in a press release at the time.
In Canada, Creemore joined the fray of beer brands getting into the restaurant game. It opened its first gastropub in March, called The Batch, also as a way to innovate around new beer products that can then be commercialized through retail, says Karen Gaudino, director of marketing at Creemore Springs Brewery and Six Pints. Other traditional CPG brands-turned-restaurateurs include the fast-casual Italian restaurants by Barilla, Amy's Kitchen drive-thru vegetarian diners and Nestlé's Toll House Café.
"I think Apple went on the same journey [in the early 2000s] as the one we're seeing today," says Lund. For many years, he says, a retailer was seen as a "house of brands," using its diverse portfolio to compete against other retailers.
But distribution has become ubiquitous, with brands available for purchase in myriad locations, from supermarkets and hypermarkets to gas stations and pharmacies. J.C. Williams senior marketing adviser John Torella adds that the arrival of services like Amazon Prime Pantry, where you can purchase low-priced, everyday products online, has added to the retail challenge.
"So now [as a retailer], I have to somehow articulate to you that the experience I can deliver for you is sufficiently different, because I can't differentiate on the fact that I have Diet Coke. Everybody has it," says Lund. "And as a result, retailers are switching from being a 'house of brands' to being a 'branded house'," with many focusing more on their private label brands, differentiating their banner and putting manufacturers in the back seat.
As a result, Lund says CPG brands are starting to look for new stages where they can create "a powerful, almost hyperbolic customer experience," which Torella adds has become an important trend in the retail space.
"I think CPG compani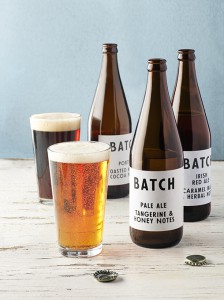 es are realizing that it's not just the product, it's not just the service, it's the total experience that the company has with a brand," Torella says.
Gaudino echoes this: while regular retail outlets such as the Beer Store and LCBO are good for selling beer, she says, the Batch gastropub "is a way for folks to be able to experience what Creemore is all about."

The brand is telling its story by reflecting Creemore's "good, old-fashioned, wholesome" nature through the decor and menu – which includes ice cream and homemade pies – providing a place for consumers to connect with it in a deeper way, she adds.

This direct-to-consumer play lends itself well to the food and beverage category because of the frequency and velocity with which people interact with fast-moving consumable goods, Lund says. "They're not selling a Rolex watch, it's not something you buy once in a lifetime…We're all extremely aware of [these CPG] brands and we see reason to interact with them on a regular basis…It's much less risky for the brands and much easier for me as a consumer to find a reason to go in."

While Lund says the pendulum seems to be swinging more in favour of mass retailers investing in their own banners (such as through promotion of their generic house brands) – he still believes it's possible to swing back, with some retailers starting to help CPGs build their brands through more encompassing partnerships.

Such is the case with Nutella. The chocolate spread recently opened up a branded café inside a Toronto Sobeys Urban Fresh store. It did the same in New York, Chicago and other cities in Europe when it launched the Nutella Café in Italian marketplace Eataly. The café (which sells Nutella crêpes, croissants and danishes) is actually operated by the retailer, says Allan Cosman, the former president of Ferrero Canada who now works as project lead and senior consultant on the Nutella Café.

"The food pairings in the café drive traffic and related item sales, such as bread, which is [a] ubiquitous and essential partner [for the Nutella] spread," he says of the reason retailers have been quick to help bring the café concept to life in their stores.

Merchants will be more inclined to build a comprehensive retail program if it matches their own marketing and business goals, Lund says, so CPG companies need to show the retailer that the program is customized to their stores and not just about driving their brand.

"These [CPG] companies genuinely feel that they have a brand story to tell, that they have a point of differentiation…more at the brand level than just at the ingredient or price level, which they can genuinely or emotively connect with consumers. But they have no platform to tell their story. So they're choosing to create their own."

Not enough retailers are building brand partnerships with vendors, he says, but he thinks they will eventually figure it out.