What are car buyers looking for?
A survey by J.D. Power reveals what shoppers want from an automaker's online experience.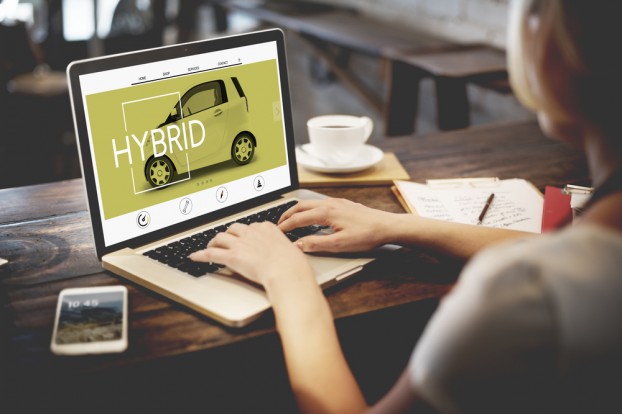 Be useful, be easy to use, provide a lot of content and do it fast. That's the message automakers are being given by J.D. Power's latest "Canadian Manufacturer Website Evaluation Study" about the experience they should be providing consumers on their websites.
J.D. Power conducted an online survey of 3,380 Canadians who planned to shop for a new vehicle within the next 24 months.
The most important elements of an automaker's website are having plenty of information and content (34%), its visual appearance (24%), the ease of navigation (22%) and how fast it performs (21%).
In terms of how existing automaker websites stack up, Lexus and Lincoln tied for the top spot, followed closely by Cadillac, Infiniti and Jeep. The bottom five websites came from Ford, Chrysler, Mini, BMW and Chevrolet.
Chevrolet's score (721 out of a possible 1,000) was 38 points behind the industry average (759) and 61 points behind Lexus and Lincoln, which were 23 points above average (782). The full ranking of automakers can be found below.
Having a good website is an important driver when it comes to automotive purchases: 63% of those surveyed who had a positive experience on an automaker's website said they'd be more likely to schedule a test drive, compared to 21% who said they would following a negative experience.
Buyers using mobile devices to access automakers' websites has gone up to 46% from 41% a year prior, and those users reported less satisfaction overall (735) compared to desktop users (759). The biggest gaps in satisfaction came from issues relating to navigation (720 satisfaction score for mobile users, compared to 752 for desktop) and speed (734, compared to 764). Speed is also a bigger factor in overall satisfaction for mobile users, while desktop users placed more importance on navigation and appearance.
Despite speed and navigation being ranked lower in importance than other factors, the impact they have on satisfaction scores tells a different story. Users that experienced a slow-down on an automaker's website reported a nearly 100-point drop compared to those who didn't, while the average satisfaction among those who experienced no navigation or speed issues (825) was a massive 221 points higher than those who experienced two or more navigation or speed issues (604).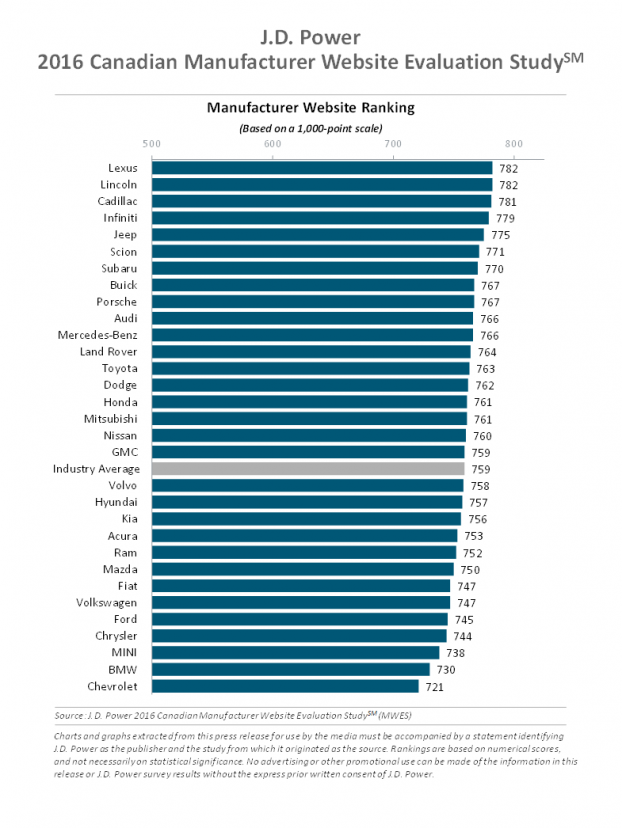 Featured image via Shutterstock