Check it out: Boston Pizza's Jays fan camp
The restaurant chain has partnered with the team to give baseball lovers a true fan experience.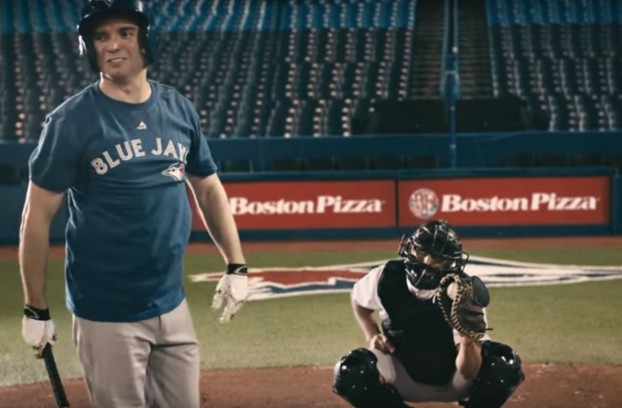 In its ongoing appeal to sports fans, Boston Pizza is partnering with Labatt and Blue Jays owner Rogers in a contest to send 27 fans to a game in Toronto next month.

In a 15-second spot, the restaurant chain says the contest provides "the ultimate on-field experience, so you can feel like one of the Blue Jays," even if you don't quite have that Major League swing. To enter, diners can order a Most Valuable Burger and a Budweiser (or simply ask for an entry form).

The 27 winners will get two tickets in a Rogers suite for the Jays' Sept. 23 game against the New York Yankees, as well as some on-field access for skills instruction with coaches and the chance to meet former Blue Jay players. They'll also get put up for a couple of nights and those who live more than 400 km from Toronto will have their travel covered.

Boston Pizza is connecting with Jays fans in other ways, too. The brand presents Jr. Jays Saturdays, providing entertainment for kids at the afternoon games. It's also tied its Fan Stories platform to the team, getting creative with activations at the Rogers Centre during last year's playoffs.