Brands celebrate Valentine's Day
A collection of campaigns that commemorate love in all of its forms.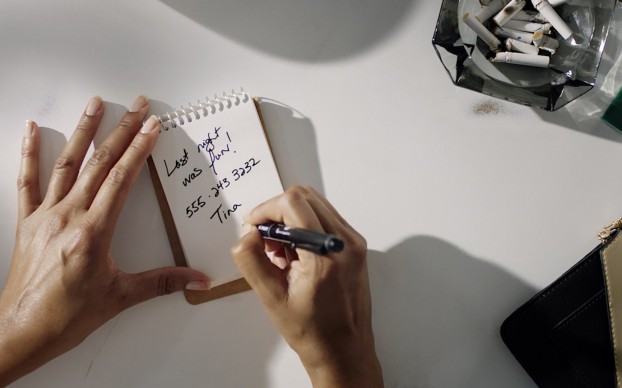 It is Valentine's Day, which means brands the world over are looking to connect with consumers while love and lust are top-of-mind. Our colleagues at Stimulant have compiled a handful of those campaigns that are trying to make you feel all warm and tingly inside.
Take Note spells out a tear-jerker
Love-quote memes. Bitmojis. E-cards. Virtual singing telegrams. The digital age means being able to show love to your Valentine as creatively as someone else will make it. Who needs crayons to draw a heart on a piece of paper when you can have an animated one beating to Stevie Wonder's "I just called to say I love you" in a three-minute video?
There is something to be said about handwritten notes though. They're not flashy, but they are real and unique to each person. And that's what makes this tale of a couple's life-long exchange of notes so poignant. Created by BBDO for Toronto west end stationary store Take Note, the short film reminds people of the power in notes – from the mundane (a reminder to finish unpacking moving boxes) to the extraordinary (announcing the news that a woman is expecting) – which, of course, the store sells in droves.
Cogeco hands over the airwaves to the romantics
If you don't have the right contacts to land a ticket to tonight's hockey game, and in turn, miss the chance to profess your love to a significant other on the jumbo-tron, then Cogeco's got your covered and is willing to do even better than a stadium — how does a TV screen in several thousand homes sound? The network provider is handing its CogecoTV channel over to men and women to serenade their partners over the air. The "#AmazingSerenades" Valentine's Day program features real people singing and playing instruments to the back track of actual musicians' songs, turning them into mini-love music videos with the help of agency BIMM.
"Valentine's is increasingly becoming more about sales than it is love – over-inflated set dinner prices, flowers and chocolates. This year we're offering something special that money can't buy," said Holly Pontisso, senior director, marketing consumer market at Cogeco Connexion.
Burger King shares the love
Heck, if couples can buy a Siamese blanket for two, they probably don't mind sharing saliva – er, we mean soda – too.
Burger King has introduced a new innovation to its packaging, causing couples without boundaries to rejoice as they can now slurp on a Mello Yello in tandem. The specially designed Valentine's Cup was recently released with a video to demonstrate how one can practice the art of drink sharing and "declare your flame with a straw!"
Virgin's love connection
Millennials have a tendency to anthropomorphize their most precious possessions, namely bicycles, mugs, plants and, yes, modems. Virgin Mobile tapped into this by calling its modem Steve. Setting up your Wi-Fi became like getting to know a new friend.
Now the brand is getting a Valentine's Day payoff with a cheeky campaign around Steve, a desirable bachelor ready to hook up with a variety of devices, from a thermostat to a gaming system to a wireless speaker ("no strings attached").
Virgin created a series of dating videos showing off Steve's strong connections. But the brand settled for a happy millennial ending: after hooking up with all those appliances, Steve ultimately chooses you.
See all the videos on the brand's Facebook page.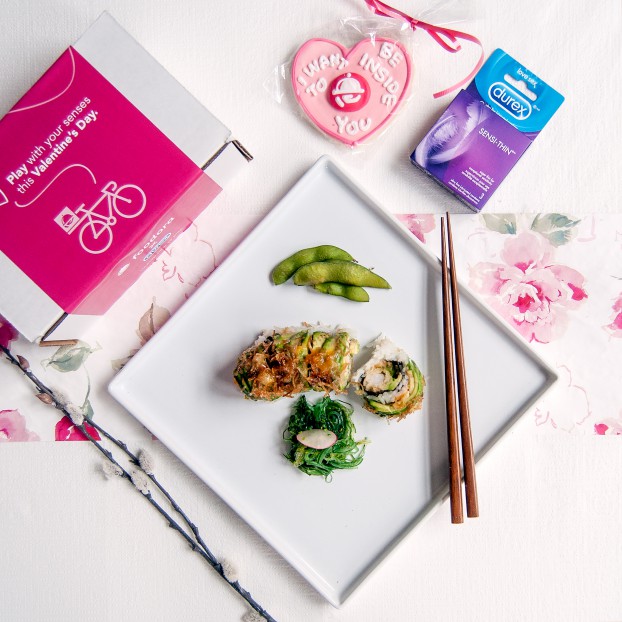 Foodora and Durex satisfy your hunger and your libido
The forgetful among us are being offered a reprieve from spending hours calling across the city for a last-minute restaurant reservation on the most romantic day of the year.
Foodora and Durex coupled up this year to convince people to forgo the mad dash. They're looking to get couples to dine in with specially-curated libido-boosting fruits of Canadian chefs' labour, offering Valentine's Day special meals (and dessert, a.k.a. condoms and cherry lube), each featuring an edible aphrodisiac.
After seeing a spike in pizza, sushi and dessert orders on Feb. 14 last year, Foodora decided to take those menu items and add "foods that are said to put you in the mood," said David Albert, managing director of Foodora Canada.
And who better than a sexologist and relationship expert to consult on the best foods to stimulate the production of dopamine in the brain and fire up a person's engine? The brands had Dr. Carlen Costa work with Foodora partner restaurants to infuse aphrodisiacs like dark chocolate, hot chilies, honey, avocado, pomegranates and pine nuts into their meals, which you can find below in three Canadian cities, available for pick up or delivery with Durex products (just in case the science behind aphrodisiacs is correct, and the meals don't leave you feeling too bloated and gross to enjoy the dessert).