Jason Doolan to leave General Mills
The seasoned marketer is set to retire after putting a bit of soul in the cereal bowl.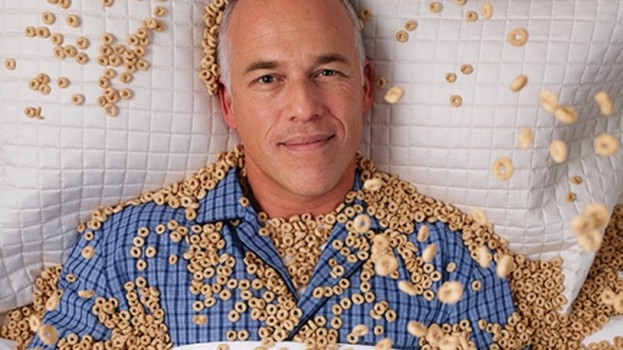 Jason Doolan, General Mills' director of marketing and one of 2015′s Marketers of the Year, is retiring.

Doolan oversaw the snacks and meals portions of the company's product lineup and had previously been instrumental in driving the success of its cereal products. This often involved using key product and consumer insights to give his brands strong affiliations with social causes.

For example, his leadership on "The Cheerios Effect" (which used basic cereal bowl physics to tell stories about interracial couples and adoptive parents coming together with loved ones) contributed to a 5% lift in brand volume. Steering "#LuckyToBe" for Lucky Charms' campaign during World Pride in 2014 netted Doolan 6% sales growth during the event despite having only a $125,000 budget.

"Jason has been a pioneer throughout his career at General Mills," says Dale Storey, General Mills' VP and managing director. "He always found a way to use passion and creativity to deliver commercial value, while making a real difference in the lives of everyday Canadians. This has resulted in some truly groundbreaking campaigns, especially for our Cheerios brand."

Following his departure, three marketing executives have been promoted to vice presidents to take over Doolan's duties.

Emma Eriksson had been made marketing director overseeing cereal products including Cheerios and Lucky Charms in 2015, when she effectively switched portfolios with Doolan, who moved to oversee snacks and meals portfolio, which included brands like Nature Valley and Old El Paso. She has now been made vice president, marketing and will lead both the cereals and snacks portfolios.

Alex Benedet, who joined the company in 2005 as a financial analyst on the Pillsbury and Betty Crocker business, has been promoted from operating unit director to vice president of marketing for meals and baking.

Meanwhile, Andrew Davis is now vice president of marketing for yogurt, having served as marketing director of new ventures since 2014.

Eriksson, Benedet and Davis will all now report directly to Storey.