Shopper Innovation Awards: How to hijack the holidays
These brands found new ways to stand out during busy periods.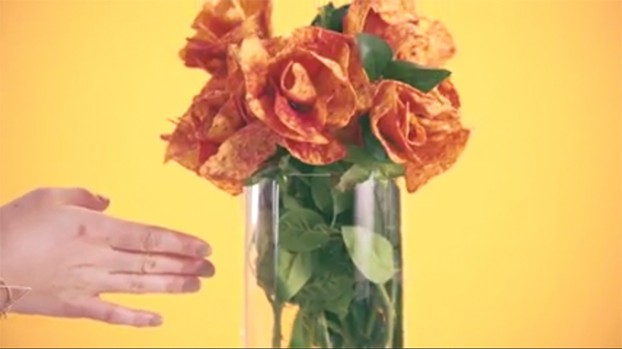 This article appears in the May 2017 issue of strategy.
The wins: PepsiCo (Doritos) "Ketchup Roses" by BBDO Gold Made a splash! Seasonal/Event Success, Gold Original Idea, Gold Path to purchase/out-of-store // Wrigley (Skittles) Holiday Pawn Shop by BBDO Gold Made you look! Awareness/Trial Breakthrough, Silver Made a splash! Seasonal/Event Success, Silver Original Idea // Cineplex "Lily & the Snowman" by Zulu Alpha Kilo Bronze Made a splash! Seasonal/Event Success
It's always open season on snacks and silver screens. So certain times of the year – when consumers are focused on the seasonal noises and traditions – finding a way into the consideration set requires ingenuity. From the day of love to the season of gift giving, Doritos, Skittles and Cineplex navigated a blizzard of activity to forge holiday connections.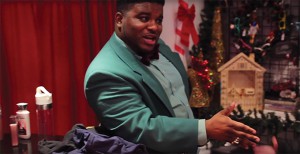 At Christmas, there are more festive chocolate boxes than coloured candy in stockings. Skittles wanted to change that and be considered more often during the season, when traditional treats typically take over holiday advertising. So, the candy maker did what any brand would do to help 75% of Canadians who say they've had their hopes dashed by at least one bad holiday gift: it turned their sour goods into sweet trades.
Opened for only five days, starting on Boxing Day, the Skittles Holiday Pawn Shop bailed people out of having to store Christmas fails by trading them for candy.
Thousands came to pawn and plenty shared photos of store shelves filled with unwanted goods on social media. Those who were stuck with lame gifts, but unable to make it to the Toronto shop, could trade for Skittles coupons online. Even Canadian vlogger Lilly Singh visited to create a video post about "The Time I Went to Skittles Heaven."
Skittles' take on the traditional pawnshop, created with the help of BBDO, MediaCom and Harbinger, gave 3,300 unwanted items to charity and dished out more than 52,000 packs of candy.
Taking a decidedly less droll approach, Cineplex used the power of emotional film to stop shoppers in their tracks during the festive frenzy.
Deemed to be the busiest time of year for shopping centres, the holidays are also about spending time with family. Cineplex recognized this and created a short animated film that encouraged people to "See the Big Picture," stop and take a break at its cinemas with loved ones.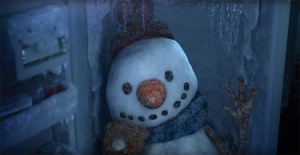 The creative, developed by Zulu Alpha Kilo, features a young girl, Lily, and her snowman. It shows how, over the years, day-to-day life got in the way of their friendship, distancing the two until one day Lily decides to rekindle it by visiting him with her daughter.
By resonating emotionally and helping Cineplex stand for something more than utility, the film made December 2015 a record month for the brand, with a 24.7% increase in ticket sales. Cineplex.com visits also jumped 51%.
And finally, while not centred around Christmas cheer, Doritos' program for its Ketchup chips also attempted to own more share of voice (and sales) during a particularly noisy event: this time Valentine's Day, a period when brands typically focus on what women want, but don't necessary think of men.
Doritos created a gift that girls could give guys (with a particular focus on millennials) on the day of love, developing the first-ever bouquet of its Ketchup chips.
Promoting the limited-time flavour through the Doritos Ketchup Roses enabled the brand to reach a broader audience, grow baseline sales by 8%, and achieve a repeat sales rate of 30%.
The program was promoted primarily through social media with a mix of content, such as an infomercial-style video that invited people to order a bouquet online, and even showed viewers how to make their own at home.