Cannes Lions Digest: The record-breaking year
The final tallies, the final winners and final thoughts from inside the jury room.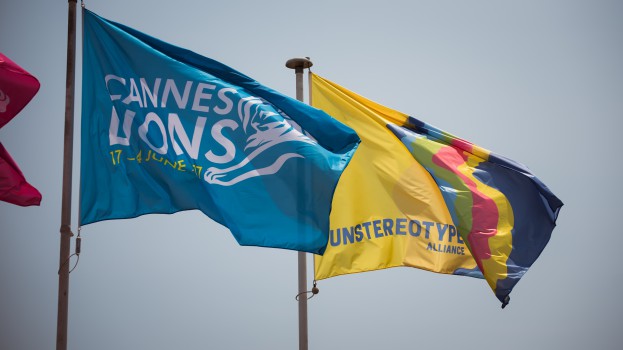 It was a record-breaking year for Canada at the Cannes Lions International Festival of Creativity. With six trophies handed over to Canadian creatives at the final award show on Saturday, the country's agencies brought home a total of 44 Lions in 2017.
Saturday saw the final competitions – Film, Titanium and Integrated – close out with Cossette and SickKids' "VS" winning a Silver Film Lion, and Bronze Lions going to Lg2, Edelman and Saatchi & Saatchi.
Film is a category that has seen much change as it's negotiated digital's growth. Film juror Luc Du Sault from Lg2 took strategy readers inside the Film Lions jury room to explain how that panel of experts assessed this year's contenders in the broader context of marketing's changed landscape.
The "VS" work and Leo Burnett Canada's "Cook This Page" campaign for IKEA were shortlisted in Titanium (the elusive category that recognizes boundary-breaking, game-changing work) and Integrated contests, respectively, but the jury did not put either on the podium. McCann New York's "Fearless Girl," the bronze statue placed in front of Wall St.'s iconic Charging Bull, earned the Titanium Grand Prix. For a look at the Integrated Grand Prix and the rest of the Lions' big winners, take a peek at our team's reporting from the big night.
The Canadian Cannes Lions 2017 Winners
Design: 10 (1 Gold; 3 Silver; 6 Bronze)
Health & Wellness: 8 (3 Gold; 4 Silver; 1 Bronze)
Film: 6 (1 Silver, 5 Bronze)
Cyber: 4 (1 Silver; 3 Bronze)
Film Craft: 4 (Bronze)
PR: 3 (Bronze)
Direct: 2 (1 Silver; 1 Bronze)
Outdoor: 1 (Gold)
Radio: 1 (Silver)
Promo & Activation: 1 (Bronze)
Creative Data: 1 (Bronze)
Mobile: 1 (1 Bronze)
Media: 1 (Silver)
Entertainment Lion for Music: 1 (Bronze)
Entertainment: 0
Glass: 0
Titanium: 0
Integrated: 0
Cannes Lions 2017 Canadian shortlisted entries
Design: 19

Film: 15

Cyber: 9

Radio: 7

Media: 7

Direct: 7

PR: 4

Outdoor: 2

Mobile: 2

Entertainment Lion for Music: 2

Print & Publishing: 0

Glass: 0

Product Design: 0

Creative Effectiveness: 0

Entertainment Lions: 0