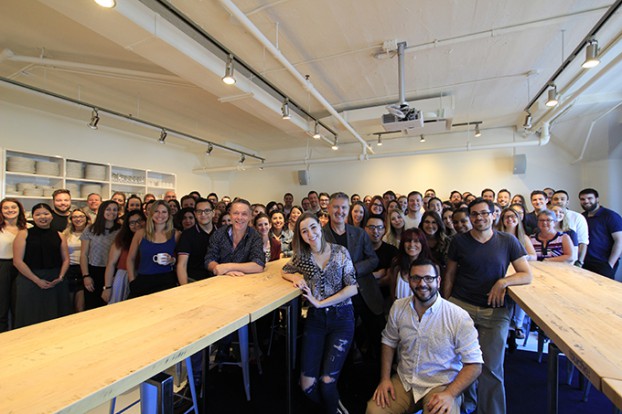 This article appears in the November/December 2017 issue of strategy.
In late September, Touché's newly revamped website boasted that the shop had delivered 23,117,425,985 impressions for clients in the past month. That kind of performance tracking is expected from a media agency, but how they are racking up stats is what snagged the coveted Gold prize in the Media category.
In addition to maintaining its by-now customary 30% year-over-year revenue growth and garnering a bevvy of accolades, the past year has seen Touché score major new business including Agropur and H&R Block, as well as the VW Group assignment (the latter is its first major auto account, landed as part of a global review won by sister network PHD).
The Omnicom Media Group (OMG) shop also successfully defended three key accounts, including Tourisme Montréal and the Quebec Tourism Alliance. In a business known for its steady client turnover, Touché has not lost an account in more than a year – maintaining an enviable client roster that also includes Canadian Tire Corp., VIA Rail, Boston Pizza and Metro.
"It's tough to win new clients, but it's even harder to retain current clients, who might be tempted by something new," says president, Karine Courtemanche.
Perhaps most significantly, Touché doubled down on data-driven media campaigns, underscored by a new positioning statement: "Fueled by data. Driven by creativity."
One year in development, the April rebrand encompasses everything from Touché's website to its Montreal and Toronto digs, but is best embodied by the network's newly created Marketing Science team.
"Our philosophy was always to rely on strong insights to create innovative campaigns… but to truly gain access to those insights, you need to be in the data game," says Courtemanche.
A merger between Touché's business intelligence and research teams, the 21-person Marketing Science unit puts data at the forefront of its approach to media planning and buying, without sacrificing the agency's media creativity.
In fact, Courtemanche says the launch of the unit coincided with Touché's best year on the awards circuit. Its accolades include being named Canada's first-ever Agency of the Year at the Festival of Media in Rome, winning three Gold and one Silver at the Internationalist Awards for Innovation in Media, winning five grand prizes at the Quebec Media Council's Prix Media Awards and being shortlisted for three Media Lions in Cannes.
"People [might] think this data focus would extinguish our creativity, but it's actually quite the opposite," says Courtemanche. "We feel we have stronger insights than ever to build campaigns; creativity without insight has no purpose, and doesn't create the sales results we expect for our clients."
This year, data mining and interpretation has been behind successful work for clients such as Belron Canada, which operates nearly 350 auto glass repair centres across the country under banners including Speedy Glass and Apple Auto Glass.
Ninety percent of Belron's repair bookings occur on the same day as a customer's first interaction with one of its advisors. Because Touché's data analysis showed that TV ads created a spike in search queries in the 15-minute period after a commercial aired, it developed a solution to have its automated bidding align with TV logs. Meaning, Belron's ads were served in a premium position when consumers conducted a web search.
The campaign also included unique landing pages that delivered custom maps based on a user's IP address. So everyone arriving at the page from one of Belron's search ads was presented with a "hyper-local" website experience. The campaign contributed to a 37.5% increase in bookings for Belron, and a 19.8% decrease in cost per acquisition. Bookings in the 15 minutes following a TV spot also increased by more than 19%.
Courtemanche says the launch of Marketing Science reflects data's emergence as an increasingly crucial aspect of modern RFPs. "Clients are very interested in knowing not only where we stand on data collection, but how we bring it to life," she says. "If you look at any major RFP that's in the market, it's always a question that's being asked. Part of our success in new business can be attributed to this unit."
At the same time, she says, the application of data science adds an additional layer of complexity, requiring clients to be both more forthcoming with potentially sensitive data, and willing to invest the time to set up the infrastructure Touché needs to gain access.
"It can be seen as something that is lengthy and time-consuming, but those that have invested in it have seen a huge return on their investment," says Courtemanche.
Most significantly, Touché and its clients have adopted an "always-on" approach to marketing. "We're no longer talking about three-month campaigns," she says. "We're talking about how we… work together to get all of the information to act on, to be agile and nimble."
Adopting a data-driven approach also led to the realization that Touché needed to look beyond traditional media planning and buying skillsets when making new hires. The agency hired its first-ever HR director about 18 months ago, all with an eye towards recruiting talent comfortable with data. Courtemanche says that about half of the Marketing Science team's staffers don't come from a traditional media background.
Touché founder and CEO Alain Desormiers says the reliance on Marketing Science is a reflection of the current "transformation era" that is radically reshaping the marketing industry. Touché expects to derive half of its 2017 revenues from digital, and Desormiers is confident the 22-year-old network is among the country's "most digital" media agencies.
"This is a path we are following," he says. "We are extremely strong in every facet of digital investment."
New business
Agropur, H&R Block, Kayak, Volkswagen, Audi
New hires
In the past 12 months, the agency staff count increased by 22%
Staff
181
Cases
---
Campaign: Winter Way to Travel
Client: VIA Rail Canada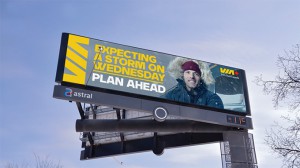 Campaign: The Fastest Olympic Campaign
Client: Sport Chek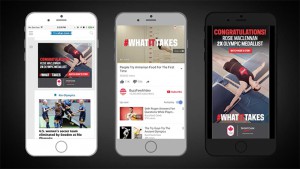 Campaign: Bully Ads
Client: Canadian Safe School Network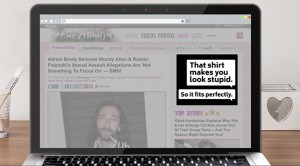 For full cases, go to maoywinners.strategyonline.ca/2017