2018 MOY: Building the new SickKids
How Lori Davison's passion for brand strategy is helping the foundation take on its most ambitious goal ever.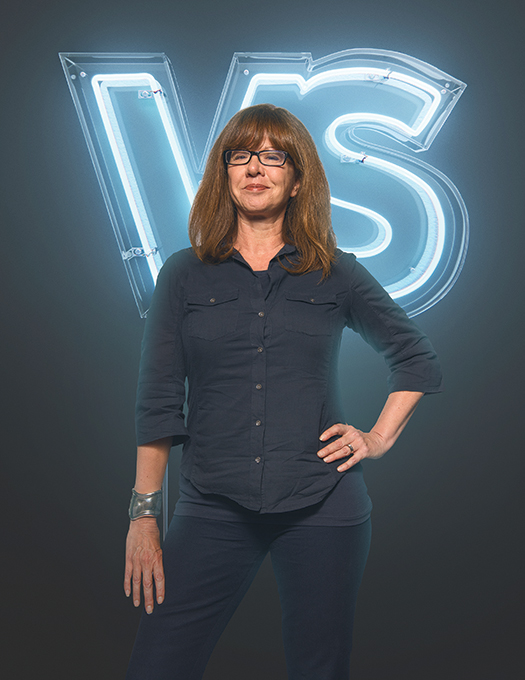 This article appears in the January/February 2018 issue of strategy
Kids run from house to house, their enthusiasm palpable. They gather supplies as they go – bricks, wood, even a sink. Some stumble along the way, but they all help each other toward a bigger goal – to raise $1.3 billion to build a new SickKids hospital, a target requiring 5,000 new monthly donors.
That "SickKids VS All In" spot debuted in October and shows actual kid patients running across Toronto toward the hospital with supplies to help it construct a new building, with a call for all Canadians to pitch in. The spot came after a year of intense creative, built around a platform that saw the foundation eschew cause marketing norms in favour of acting like a performance brand.
At the helm of that sizeable shift is Lori Davison, the foundation's VP of brand strategy and communications.
Every marketer wants their work to have an impact and hers has even proven to be permanent for some: "I have photos of at least two SickKids dads who have tattooed 'VS' on their arms," she says.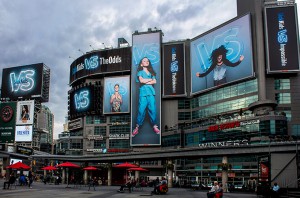 Those two signature blue letters began taking over Toronto late last year when the city – and social media – was blanketed in images of kids with IVs and in hospital gowns, striking poses similar to what you'd see in an ad for a sporting match. "VS" is now worn as a badge of honour, permeating every part of the hospital.
The way that the community – from doctors and nurses to average Torontonians – has adopted "VS" is what Davison calls her single biggest source of pride.
"My passion is really around brand strategy," says Davison, who joined SickKids in 2014 after holding high-level roles at Leo Burnett and BBDO. Most agency-side leaders head to the operations side as they grow, but she wanted to stick to brand-building, especially for one that's "pure strategy," not global pick-up.
With SickKids in particular, Davison says she viewed the brand as being under-realized and was attracted to the opportunity to dimensionalize it.
SickKids, over the years, has seen success in its "Better Tomorrows" work by J. Walter Thompson, as well as "Life Unpaused," the follow-up campaign from Cossette, which became its creative AOR in 2015, with OMD helming media.
But "VS" marked a turning point as the foundation undertook a brand overhaul, tapping into people's pride of association with SickKids and the strides made within its walls.
Getting there meant changing its internal approach.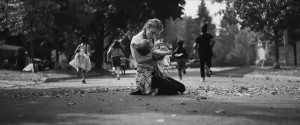 Previously, there was a lot of what Davison describes as siloed activity between departments. With such a complex organization, there are multiple messages in market at any given time. All of SickKids' work includes a call to donate, but there are also annual fundraising events that have their own brands and value propositions. There's also a direct marketing group focused on regularly communicating to monthly donors and staff are focused on stewarding communications for major gift donors. SickKids lacked a coherent platform that could stretch across all of those areas.
Davison sees parallels in the work she did with financial services brands. Communicating for a big bank is about having a singular thought that can be communicated across all kinds of messaging – think "comfort" for TD or "advice" for RBC.
Building out the department was among her first tasks, one where her agency-side experience came into play. Her team of about 30 people is now akin to an agency model, she says. Specifically, in-house creative capacity is set up to be nimble and extend its larger campaign work to more of an always-on approach (a lot of its print and social media content, for example, is done in-house). There are team members who act similar to account services, liaising with SickKids' departments and stakeholders. Many of her hires were recruited out of the private sector or agencies like Leo Burnett and Taxi, she says. SickKids' director of integrated marketing, Kate Torrance, for example, came from Zulu Alpha Kilo, where she was managing director.
The change to her team also came with a shift in how it approaches its creative agency relationship. Previously, the process was more traditional, launching one major ad campaign per year.
But its bigger brand building goals requires a more ongoing, "holistic" relationship with its agency partners, Davison says.
In short, the relationship between internal marketers and agency folk is a fluid one, where SickKids' team and the agency share ideas and assets directly, she says. Who handles certain projects is based on individual strengths, and not necessarily which side of the relationship they're on, she says.
"It [is] truly one team," says Jason Chaney, Cossette's former chief strategy officer, who worked on the platform launch. "The line between agency and client [is] blurred in a very big way." (Chaney recently moved brand-side to become the CCO for Koho, with the opportunity to do more ground- and model-breaking work in Canada.)
Davison has been a proponent of breaking down walls between her brand team and the agency, with everyone functioning as a sort of Team SickKids, adds Carlos Moreno, Cossette's co-CCO, who worked with Davison at BBDO. And that's meant everyone pushing each other to do better as "VS" gained momentum.

The initial ask to create a new platform was a big one. When speaking to the Cossette team, the phrase "quantum leap" is often uttered. Some marketers want incremental change but Davison was after a big shift. That eventually culminated in a move away from the soft, heartstrings-tugging tone SickKids had prior to "VS."

The campaign has swept award shows globally with its impactful film and convention-busting positioning, but it was by no means an easy decision and direction for the organization. It has a lot more at stake than smaller causes that tend to embrace bold, potentially polarizing, shifts to get attention. "They have probably the most to lose by being wrong, by taking a risk and having it not work out for them," Chaney says.

Following the "VS" debut, some found it troublesome that the creative featured patients literally doing battle against their illnesses. They argued it could frame the issue in a negative context, where there are victors, but also losers.

That said, most have seen it as the rallying cry that it was intended to be, in part through Davison being the campaign's frontline spokesperson in the media, with the support of her internal PR team (a social audit following the initial launch also showed exponentially more positive responses than negative).

The tone shifted following the initial platform launch, such as with its more sentimental Christmas spot, featuring the SickKids team creating a giant cookie and placing it on top of the hospitals' roof so that Santa could find the kids inside.

Following the platform's initial launch, SickKids tracked an all-time donation record for a campaign, with $57.9 million donated between October and December 2016. Its online donation revenue climbed 63%, while also picking up more male and millennial donors.

It could be considered an easy sell. After all, who doesn't want to help children? But unlike something as basic as toothpaste, which we all need, charity is about choice. For Davison, it boils down to a statement around "SickKids VS apathy."

"It's not that people aren't well-intentioned. It's just that's different from actually putting your money where your mouth is," she says. "At the end of the day, the easiest thing to do is to do nothing."