Turning the ship around
From CPG to retail and pharma, here's how brands are making their mark in and outside of stores to win at the Strategy Awards.
Earlier this month, the thinking and strategic planning that went into 25 Canadian campaigns was highlighted (and awarded fox-shaped trophies) at the Strategy Awards. Those agencies and brands were given the spotlight in print, with their winning cases published in the October issue of strategy magazine. This week, we're showcasing that work, a couple categories at a time. Watch your inbox for stories in StrategyDaily or check out the Strategy Awards link here to see all the cases as they're being rolled out.
Turnaround Strategy
For brands, reputation is everything. Three well-established brands, No Frills, Mark's and Buckley's, decided to turn what some considered a weakness into a strength – ultimately turning around the brands' reputation in the process.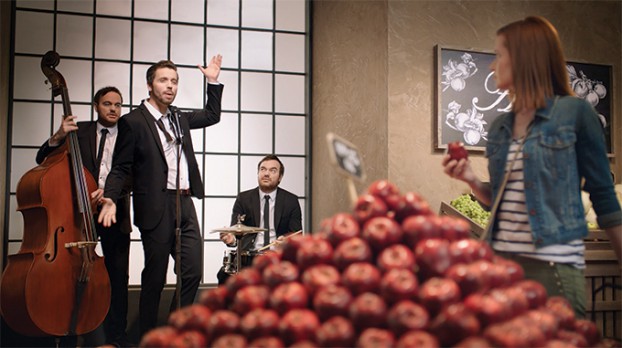 Lampooning frills
The Wins: Turnaround Strategy, Silver
Watching your pennies used to be something to feel embarrassed about, but today it's something many shoppers brag about.
Forty years ago, No Frills was one of the first brands to introduce Canadians to discount grocery. But heavy discounting from competitors like Walmart has chipped away at market share and crowded the "low prices" arena.
Simultaneously, brands like IKEA increased average consumer expectations on value for money. As a result, No Frills started to see weakening brand health perceptions, particularly on food quality.
To lure the next generation of price-conscious shoppers into No Frills stores, John St. launched the "Get the Frill Out of Your Bill" multi-platform campaign, spanning social, TV, digital video, OOH, radio, and in-store.
In one thirty-second spot a dad carrying his young daughter wants to know where the cereal is when an eager beaver in a stylish apron pressures the dad into signing up "for our farm-to-table-table-to-fork-fork-to-mouth-mouth-to-stomach newsletter." The ad ends with the dad walking out of the store with an "artisanal condiment boutique" into a No Frills store, where "the prices can't be beat." Two other spots lampooned the silly frills other stores have.
Simple text-based pre-roll extended the campaign with statements like "We want your money. Just less of it." A social playbook helped guide the in-house social team to build engagement through a swaggering, direct brand tone in posts like "Overpriced salami is bologna." Radio and Spotify ads followed in the same vein. A mobile OOH truck attended events like Toronto Ribfest with relevant headlines like "We know a thing or two about bare bones." Wild postings near No Frills locations pointed out "Frills are for underpants, not grocery stores."
The campaign performed six times better than Facebook's benchmark, digital click-through rates were almost three times the average at 1.43%, and social engagement increased 91% over the previous quarter.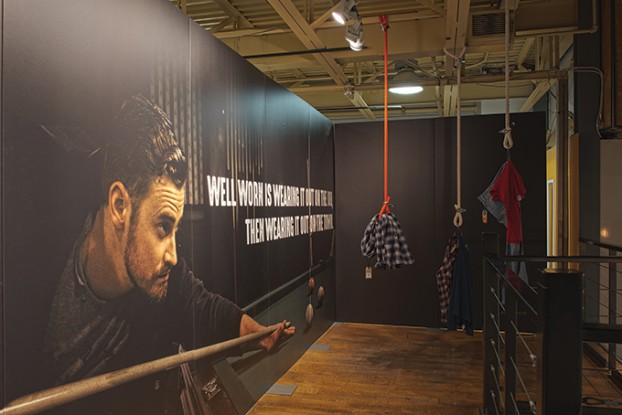 Never forget your roots
The Wins: Turnaround Strategy, Bronze

At its heart, Mark's has always been a store for blue-collar workers.
But as the retailer expanded into new markets and offerings, it also moved away from its roots. Continual deep discounts helped retain older customers, but those customers' kids dismissed Mark's as a place for their dads, not them.
When Taxi looked at the brand's roots, it found Mark's has always been associated with hard work. And hard work is a value Canadians of all ages hold dear.
The "Well Worn" campaign celebrated Mark's gritty history. A minute-long spot features a rugged-looking man in a garage explaining "What we do defines who we are." The stirring video then shows a series of shots of hard-working Canadians, from a woman wrangling horses to a man cutting down a tree, to a chef sweating in a tiny kitchen, all of which are "well worn." The message was also told via shorter 30-second TV and digital ads, as well as through a massive OOH presence.
More than 85 Mark's stores were remerchandised to reflect the distressed look and feel, while the Mark's store in the Toronto Eaton Centre was fully transformed into the first "Well Worn" concept store. The agency also worked with Canadian country music star Brett Kissel and other influencers to get the word out about Mark's new identity. It also amplified the "Well Worn" message via direct, social, flyers and display ads.
Celebrating its blue-collar roots hit a nerve, particularly with younger Canadians. A Google Brand Lift study showed that among 25- to 34-year-olds, the "Well Worn" videos had a 4,102% lift in interest and a 25% lift in ad recall. "Well Worn" received over 60 pieces of media across print, radio, and TV, totaling six million organic impressions. Additionally, over 75 media influencers mentioned "Well Worn" during the launch. A digital analysis showed Canadians had an overwhelmingly positive sentiment towards "Well Worn," finding it to be authentic and relatable.
All of this positive attention resulted in an increase in same-store sales of 3.4% and solidified Mark's number one position for jeans sales. E-commerce revenue from emails increased 209%.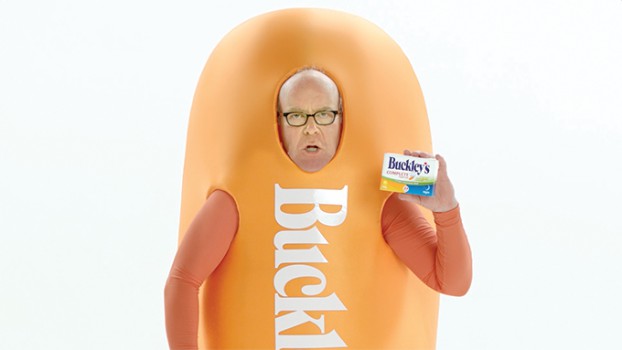 It doesn't taste awful… and it works
The Wins: Turnaround Strategy, Bronze
Most Canadians know the Buckley's slogan: "It Tastes Awful. And it Works." And while that equity continues to power Buckley's cough syrups, it has actually been an obstacle for the brand's extension into a flavourless pill format.
Saatchi & Saatchi found that Buckley's users equate the awful taste and immediate impact of the syrups to the product's efficacy. Not only did Canadians' not transfer this legacy over to Buckley's capsule products (that do not taste awful), many didn't even know Buckley's Liquid Gels existed (despite being on the market for more than a decade). In fact, Buckley's Liquid Gels was experiencing a 7% decline in sales.
To turn things around, the team used Stuart, the same bespectacled pitchman from other Buckley's ads, and dressed him up in a giant, orange pill suit while holding a Buckley's pill box. In TV and online ads, Buckley's featured him barely containing his rage about having to dress up as a pharmacological mascot and bemoaning the fact that no one seems to know that Buckley's is available in pill form. He was infuriated that drastic measures – such as dressing up a man in a pill suit – were sadly in order.
The commercials ran throughout the cough and cold season in English and French Canada. No other media or in-store materials were utilized.
The "Pill Suit" campaign resulted in sales bouncing back from a dismal performance in 2016/17 to a massive 15% gain in 2017/18. Dollar and unit share of market also grew 0.5 points during the recent flu season. And Buckley's Liquids Gels became the fastest growing pill in the cold and flu category, with a 15% increase (versus the 4% category growth), all thanks to Stuart angrily dressing up as a pill.