This story appears in the November/December 2018 issue of strategy.
Alexa, will you be the next big thing?
Even if she can't answer that question, FCB Canada is certainly going to try. The agency is betting voice assistants, like Amazon Echo's Alexa, will be around for years to come, assisting people, as well as companies looking to hawk their brands and wares.
"We have an interesting and budding voice practice we're getting into in terms of Google Home and Alexa," says Tyler Turnbull, CEO of FCB Canada. "We really think that voice user experience for brands is very important because, as adoption in Canada increases, it dramatically changes the buying process for a lot of classic brands."
FCB put their laser focus on digital transformation a few years back and this year the shop claimed Gold AOY in the Digital category for the third year in a row. Now they're tackling the audio aspect of digital branding.
As of the end of Q1 2018, 8% of Canadians had some form of smart speaker technology in their home, according to a survey by Media Technology Monitor this spring. For comparison, the report pointed out that adoption of tablets was only at 3% in its first year, while Netflix's adoption was 6%.
FCB Canada's VP managing director and digital head, Ricky Jacobs, told strategy that the agency has already created voice experiences for major brands in the CPG and home improvement categories, with more work being launched over the next few months.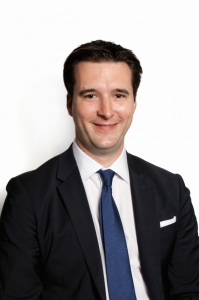 In September, the agency was finishing construction of a new floor of its Liberty Village office that's set to house studios for its Fuelcontent division, which is focused, in part, on content for voice-activated devices. The bespoke production studio was designed to create high volumes of digital content and has recently done work for big-name clients, including BMO, Air Canada and BMW. In 2018, the production shop experienced 45% growth and is poised to see similar numbers in 2019, says Turnbull (pictured at left).
Working on cutting-edge technology and content is nothing new for FCB. Every year the agency sends a team down to Silicon Valley, Calif., to the FCB Hackathon where staff work on client briefs alongside tech companies, such as Google and Snapchat.
Keeping its people trained in the latest technology is a top priority for the agency, even at a global level. During a training session in September, FCB's global innovation catalyst, Kris Hoet, led multi-functional teams to find ways – using voice technology – to solve a real-life challenge based on a client brief, says Jacobs. After giving a presentation on voice user interface, Hoet led a brainstorming session and ideas were sent along to sister agency, Happiness Saigon, which then developed a prototype for the brand, overnight. That prototype was designed to help people make simple home renovations, with the help of a Google Home device.
Marrying technology with creative is what led FCB Canada, which has offices in Toronto and Montreal, to recently win numerous awards both at home and abroad. For example, FCB/Six's "Destination Pride" campaign for PFLAG Canada won 13 Cannes Lions awards this summer and was voted on as strategy's Digital campaign of the year. The campaign used Pride's colourful, iconic stripes to flag the safety of LGBTQ+ travel destinations. The campaign launched in 92 countries and 46 languages, with the organization creating 109 unique Facebook ad campaigns targeting people who are interested in LGBTQ+ topics and travel.
Boldly using technology to create compelling creative is clearly paying off for FCB Canada. The plan when it comes to voice, and any other new tech that emerges, is to work out technical and creative kinks early.
"Often, as new technologies [arrive], early work on those new platforms [are] technically correct, but not strong creatively and has a tenuous connection to the brand. Remember Facebook Contests? Or early online video? It can take some time before agencies figure out how to use a new technology well," says Jacobs.
FCB Canada is aiming to stay ahead of the pack by getting staff up to speed on "the potential of voice, not only as a functional tool, but also as a way for brands to offer meaningful utility and to fulfill their brand promise," he adds.
Whether Alexa is the next big thing or not, FCB Canada is prepared for the future – whatever it holds.
New key business
BMW Canada, Air Canada, Retail Platform, Lotto 6/49 LottoMax, Fountain Tire, Paccar, Stericycle, Ministry of Education, Made In Space, BMO Acquisition
New hires
Sylvain Dufresne VP, head of creative, FCB Montreal; Jenna Yim, VP, solutions strategy & customer experience, FCB Canada; Rob Sturch CD, FCB/SIX; Cindy Navarro and Henry Park, ACDs, FCB Canada; Erin Howes VP, group account director, FCB Canada; Stephanie Vallee, business lead, FCB Montreal
Staff
334
Cases
For full cases, go to http://daoy.strategyonline.ca/winners/winner/2018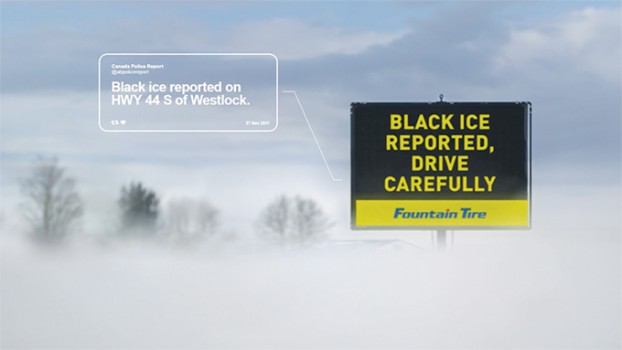 Canadian auto service and tire retailer, Fountain Tire, found that checking tires was low on the priority list for many Canadians. So, it called on FCB to get more drivers to put tire checking to the top of the list via its "Safest Highway" campaign. Unbeknownst to most drivers, tire tread reading technology was installed at a gas station near one of Alberta's most dangerous highways, providing a safety report that proved just how many cars were operating with unsafe tires (over 30%). Then, Fountain Tire offered to change those unsafe tires right then and there. The campaign raised awareness of an important road safety issue, as well helping sales increase by 4% nationally.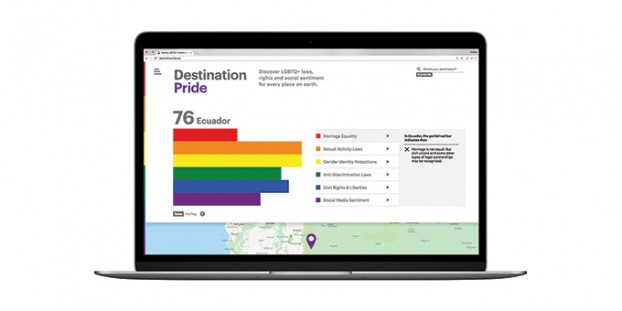 Using social analytics and geographical data, FCB Canada reimagined the Pride flag as a dynamic bar graph for PFLAG Canada.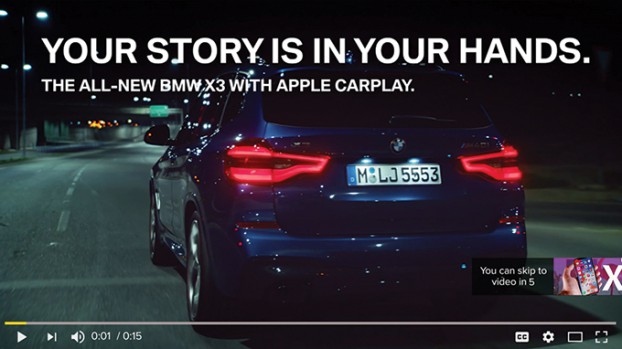 BMW's "Script your Search" Vogon campaign involved the creation of 1,500 pre-roll ads that matched people's search terms.
This article appears in the November/December 2018 issue of strategy.