How to tailor your strategy to Gen Z
Experts weigh in on how to target this growing group in 2019 and beyond.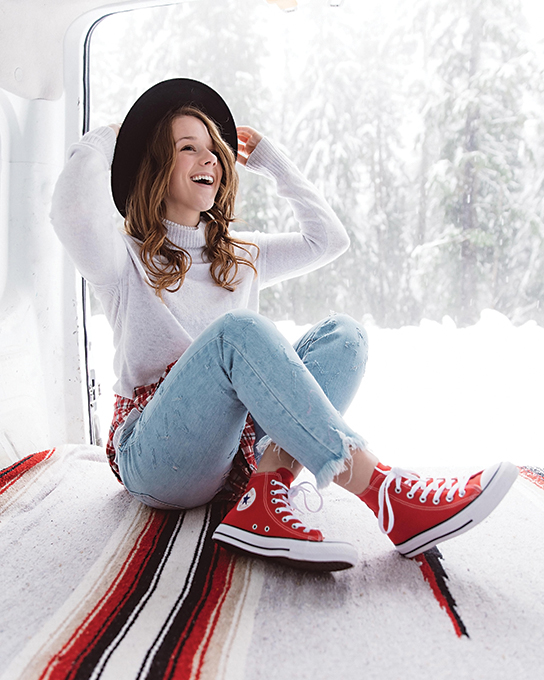 Bella Bucchiotti, a 21-year-old Canadian influencer and content creator, says her generation craves IRL (in real life) experiences. Photo credit: Bella Bucchiotti, @bellabucchiotti
This story originally appeared in the January/February 2019 issue of strategy.
Malala Yousafzai and Kylie Jenner are both 21. That's about where the similarities end for the activist/Nobel Prize winner and the reality TV/social media star. Gen Z is clearly not a monolith.
The cohort (made up of those born in or after 1997) is all about individualism and is set to be the most ethnically diverse generation in history.
Cassandra Napoli, an associate editor, digital media & marketing at WGSN and co-author of The Gen Z Equation whitepaper describes Gen Z as "elastic and iconoclastic."
"They're kind of fluid in all aspects of their lives, so they have flexible identities," she says of the growing group that's expected to comprise 32% of the world's population in 2019, according to Bloomberg. To prepare marketers for the growing gen, Napoli and her colleagues at the global trend forecasting company, broke the demo up into two aptly named targets, Gen Me and Gen We, in a whitepaper.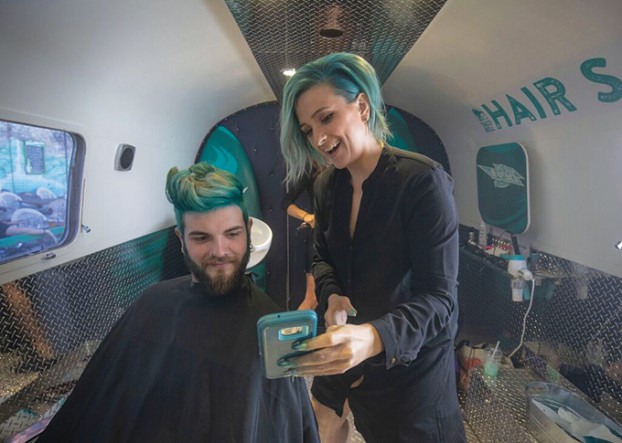 Taco Bell Canada reached out to Gen Me-ers last summer via a pop-up trailer where fans could dye their hair "Baja Blue."
Gen Me
Think of Kylie Jenner as the poster girl for Gen Me: beauty-conscious and selfie-obsessed.
"It sounds quite vain, but it's actually deeper than that," says Napoli. "They can't deal with what's going on around them so they're… using imagery to kind of convey a fake world."
Taco Bell is arguably one of the best at targeting this instant-gratification demo. The QSR attracts young fans that love memes, selfies… and teal hair dye.
Last summer, Taco Bell Canada used influencers on Twitch and Instagram to promote the launch of the Baja Blast drink and held in-person events where people could dye their hair "Baja Blue." The social and IRL experiences resulted in 32 million impressions and the new drink is now the top fountain beverage at Taco Bell restaurants in Canada, says Veronica Castillo, Taco Bell Canada's head of marketing.
"We like experiences and memories," says Bella Bucchiotti, a 21-year-old Canadian influencer and content creator. "We live in those little Instagram squares. [Brands should] create experiences for us that our debt and rent can't afford us."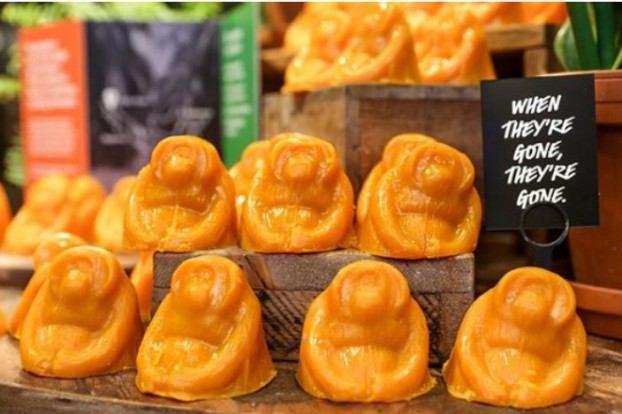 Lush's palm-oil-free soap resonated with Gen We-ers as it was seen as "authentic."

Gen We
On the other end of the spectrum is Gen We-er Yousafzai.

Gen We is more likely to follow the young activist's lead and post about #DayOfTheGirl than their #ootd (outfit of the day). Coming of age in the shadow of 9/11, the Great Recession and Donald Trump, they are anxious about the state of the world and believe they can change it, says Napoli.

Emily Ward, co-founder of Shine Influencers (which works with Bucchiotti among many others), has found that "the influencers who have the most traction are the ones who stand for something." 

Gen We-ers still like to engage and share things online, but they want to share posts from brands that promote important issues (like A&W's ban on plastic straws or Nike's Colin Kaepernick ad), Napoli adds. Both brands also resonate with millennials, says Johanna Faigleman, an anthropologist and CEO of Human Branding. But she warns: "I think millennials were 'I'll spend whatever it takes to get my homemade pickled whatever in a mason jar,' but Gen We is more about substance over surface."

This younger cohort will shell out "for something of substance that has really big meaning to them… but are not enticed by the trappings of it," she adds. Lush, for example, puts its money where it's mouth is. Being socially conscious has been a part of the beauty retailer's strategy since its inception, so its new palm-oil-free soap resonates as authentic – key to targeting Gen We, says Napoli.

"[Gen We] will not hesitate to Google your brand and DM influencers asking for more information," she says. "Using purpose as a marketing tool should be a long-term strategy and should be engineered to brand values."

Whether marketers are targeting Gen We, Me or Z, adds Napoli, this discerning cohort expects bespoke marketing that speaks to their individual interests, needs and desires.