AToMiC 2022: Seizing a moment
Bold and brave programs that tackle taboo subjects and spark change.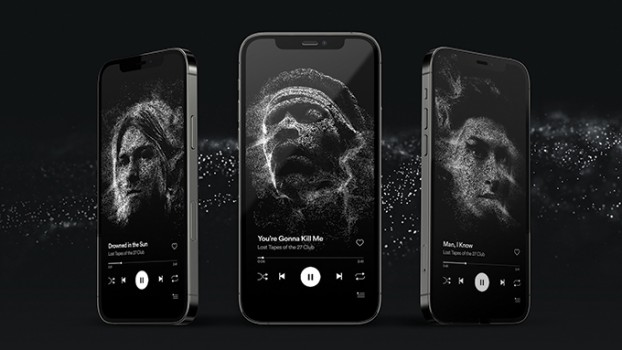 This story was originally published in the 2022 Spring issue of strategy magazine.
By Wendy Kan
Some of this year's Gold- and Grand Prix winners not only captured public attention by highlighting taboo topics and longstanding social issues, they did so with the utmost care and sensitivity.
It's no secret that mental health problems are prevalent among those working in the music industry. However, the image of the "tortured artist" has long been normalized, if not glamourized. With the help of Rethink, Grand Prix winner Over The Bridge sought to raise awareness of the issue and encourage people who were struggling to seek help.
For "Lost Tapes of the 27 Club," the agency produced music tracks that would have been created by legendary musicians Jimi Hendrix, Amy Winehouse, Jim Morrison and Kurt Cobain – had they not died at the age of 27, lost to anxiety, depression and addiction.
The team used Magenta, an artificial intelligence platform developed by Google, to sift through and analyze audio data from the four musicians and identify specific patterns in their riffs, rhythms, vocals, and melodies. From the results, four entirely new songs were produced, one of the first occassions where AI was used to create new music from late artists.
The album was launched on Spotify and YouTube Music, as well as on a microsite that featured information on Over The Bridge and the music industry's mental health crisis. Fans also participated, creating their own content, performing cover songs, producing music videos, and adding "Lost Tapes" sheet music to guitar websites.
The campaign – which also won three Golds in Idea, AI and Audio Branding, plus four Silvers in Engagement, ROI, Digital Engagement and Brand Content – garnered more than two million streams in one week, with listeners from over 160 countries. More than 400 publications in 54 countries talked about the work across radio, TV and online, while the microsite received over 127,000 unique visitors from over 164 countries.
The effort paid off, many times over: Over the Bridge saw an 830% increase in musicians reaching out to the organization for help.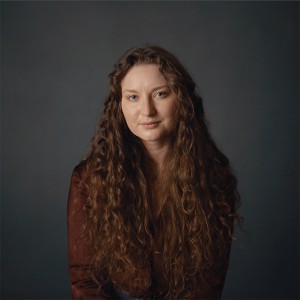 Mental health issues don't just affect the rich and famous. And they are not just a by-product of a life lived in the fast lane. Some of the most challenging mental health problems are brought on by sexual assault, much of which sadly happens at a young age.
Through stories told by the youth it is set up to help, the Canadian Centre for Child Protection is well aware of the role Twitter plays in allowing child sexual assault imagery (CSAM) to proliferate across its platform.
More than 6,000 tweets are sent every second, yet Twitter lacks the infrastructure for users to report posts containing CSAM. Without a reporting process in place, CSAM cannot be removed promptly when found. And the longer a post remains online, the greater the chances it can be seen, shared and reshared.
So for its 15th birthday, the centre worked with No Fixed Address to create "Happy Birthday, Twitter" to educate people about the company's failure to protect survivors from repeated harm, as well as pressure it to take action.
Four days prior to Twitter's birthday, Canadian Centre for Child Protection released a powerful video capturing the collective voices and raw emotion of real survivors.
At first, the film appears to start on a high note, with people wishing the social media giant a happy 15th birthday. But the tone shifts, as survivors recount personal experiences at that age, the abuse they suffered that was recorded and shared, and how they've tried to convince Twitter to remove images of their sexual abuse from the platform.
The video was released on the very platform where change is needed, using the reach and scale of the social media giant against it. The team seeded the video with influencers ranging from celebrities to columnists and survivor advocates. Its microsite housed the video, as well as data on the scope of the problem, and a custom birthday cake map illustrated the speed at which Tweets spread around the globe.
The call-to-action was simple: share this message and demand change from Twitter. The four-day campaign generated over 330 million impressions worldwide. On Twitter alone, over 30 million impressions were generated with thousands of people sharing the #TwitterBirthdayPlea – results that helped the team win an AToMiC Gold in Video and two Silvers in Idea and Social.
In the days that followed, Twitter refused to comment outside of its automated response. However, two weeks after the campaign broke, The Five Eyes – an intelligence alliance comprised of Australia, Canada, New Zealand, the U.K., and the U.S – invited the Canadian Centre for Child Protection to speak at a meeting concerning the global epidemic of CSAM.
Another hidden conversation was put on full display when the Sunnybrook Hospital Pregnancy and Infant Loss Network and – once again – No Fixed Address created "#UnsilenceTheConversation."
Families typically wait three months before they announce a pregnancy, in case they suffer from a miscarriage. When parents lose an unborn child during this time, they typically suffer alone, and in silence. Social media, meanwhile, becomes a triggering reminder of the loss. Sunnybrook set out to change the online conversation and provide parents with an outlet for their grief.
The "Unbirth Announcement" allowed grieving families to share their message, normalizing the conversation about pregnancy loss. The team created a tool called the Baby Opt-Out Ad Browser Extension, which helped eliminate online triggers by removing all baby-related content and ads fom a person's social media feed.
It also created a support site, where professionals who are caring for someone who is suffering a loss can find resources, and where volunteers could find opportunities to help. The campaign (which medalled an AToMiC Gold in Niche Targeting) saw a 7,200% increase in conversation, allowing those who experienced a loss to find comfort in the fact that they were not suffering alone.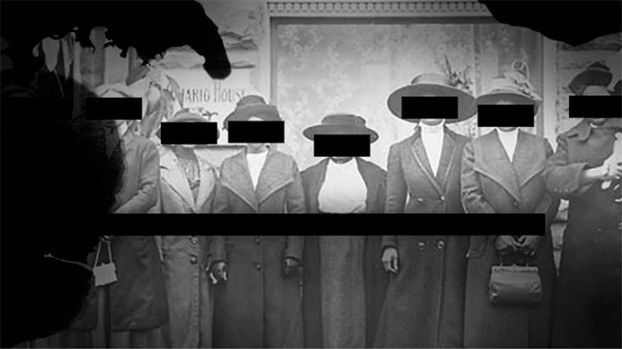 While some conversations are silenced, others cannot be ignored.
With Canada's 400 years of Black history largely absent from the education curriculum, the Ontario Black History Society (OBHS) set out to find a way for the Black experience to be included and taught in schools. It worked with DDB Canada to highlight this glaring issue in a way that provincial policymakers would find impossible to ignore – and it, too, created a tool to prove its point.
To show how history curriculums skew towards a singular white male perspective, the organization's"#BlackedOutHistory" campaign featured a Grade 8 textbook currently being used in Ontario schools, with all of the non-Black history blacked out. Of the 255 pages, only 13 remained.
The OBHS sent the blacked out textbooks to policymakers, activists, and the media. In addition to the textbooks, the packages included a letter from the organization demanding that Black History become a mandatory part of the curriculum. It also encouraged Canadians to participate in the conversation using #BlackedOutHistory online.
The double Gold-winning campaign (in Niche Targeting and Idea) received over 5.6 million impressions and achieved a 90% positive sentiment score.
It also made an industry-wide impact. Educators and teacher unions across Ontario requested copies of the textbook, and used it to teach students about prejudice and bias.
Nielsen, the textbook publisher, began a review of the company's policy and process for writing textbooks. And policymakers also took notice: MPPs shared photos of themselves posing with the blacked-out textbook, MPP Jill Andrews made a speech on the topic in Parliament, and the Official Opposition began a push to change the curriculum.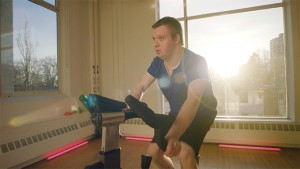 Beyond advertising
Advertising has, over the years, evolved beyond billboards and commercials, with agencies like FCB helping organizations like the Canadian Down Syndrome Society (CDSS) create non- traditional advertising programs that do good.
The CDSS's "Mindsets" campaign resonated with many, as it set out to combat a long-held fallacy that people with Down syndrome shouldn't engage in exercise.
In an unprecedented global study, CDSS – together with the Anglia Ruskin University in the U.K. and BrainHQ in the U.S. – set out to prove a positive link between fitness and cognition, with the hope that doctors and parents will encourage those with Down syndrome to exercise in order to strengthen memory, enhance learning, boost social skills, and increase confidence.
CDSS created a Mindsets app to track their cognitive data using BrainHQ brain exercises and data from Fitbit. To precisely measure the impact of exercise, researchers recorded standard physical and cognitive assessments at the beginning and the end of the study.
To recruit participants for its study, the team created a video that showcased the barriers people with Down syndrome face when it comes to exercise, which was then shared by over 50 influencers in the Down syndrome community. In the end, 200 people from four continents were recruited to participate in the study. With a media budget of only $5,000, the campaign achieved 180 million media impressions, and 1.6 million video views across social (not to mention picking up an AToMiC Gold in Diversity).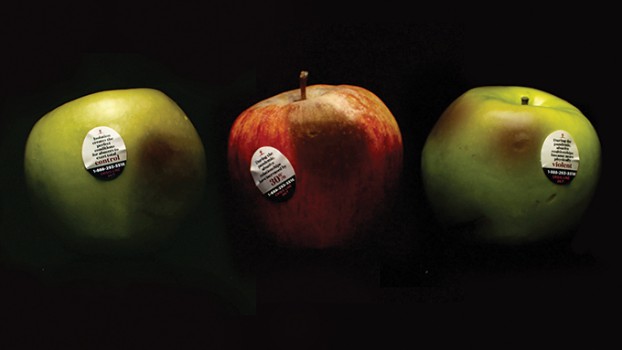 Discrete distancing
Staying at home during pandemic lockdowns was meant to keep everyone safe. But for women in abusive relationships, home was not a place where they were free from harm.

Interval House, a shelter for abused women, experienced a lower occupancy rate than normal during the crisis and knew domestic violence was on the rise. It had to find a simple way to provide access to the lifesaving information that women needed, but in a place where their abusers typically wouldn't be present. That place was the grocery store.

Created by DonerNorth, "Bruised Fruit" featured a produce display filled with bruised apples, each with discrete stickers containing information about abuse and the phone number for the org's Crisis Line.

Recognizing that many people had pivoted to ordering groceries online, Interval House took the additional step of adding their bruised apples to delivery orders.

The small message had a big impact. Interval House saw a 90% increase in site visits and a 17% increase in calls to their crisis line. It also walked away with an AToMiC Gold in Experiential Engagement, plus a Silver in print/OOH and a Bronze in Niche Targeting. But the most significant metric for success was found in shelter occupancy: it rose 66%, a sign that its message reached women who needed help.