Articles Tagged 'stanfield's'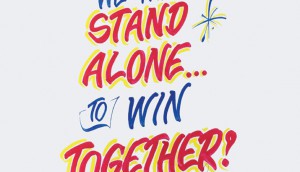 A celebration of corporate kindness
How companies like Labatt, Vans, Knix and Endy are easing feelings of isolation through solidarity.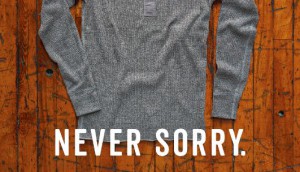 Stanfield's returns to marketing
It's been years since the underwear brand went mass, but now it's back and with a younger audience bent.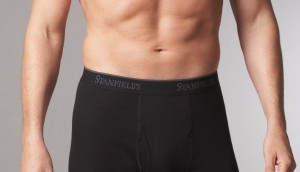 Stanfield's picks Extreme
The underwear brand brings its agency work back to the Maritimes.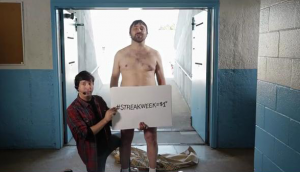 Stanfield's goes streaking
The Guy at Home in His Underwear now wants consumers to run in their skivvies to raise money for the Canadian Cancer Society.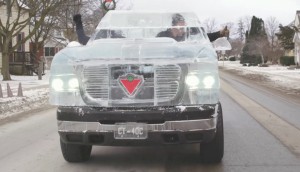 AToMiC Awards: Rethinking content, hyper-local
These winning campaigns tapped into classic Canadianisms and stripped-down (literally) Canadian talent.
AToMiC shortlist: part five
The fifth list of finalists reveals potential prize-takers in the experiential category.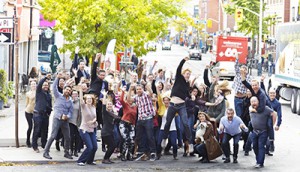 AOY Gold/DAOY Bronze: John St.'s digital school of thought
The agency takes top prize as AOY and gets Bronze honours in DAOY for work with WWF, Zellers, Mitsubishi, Stanfield's, Carly Fleischmann and Kobo.
AToMic Awards: Viewers live out their reality dreams
The CBC, Loblaws, Stanfield's and L'Oreal take traditional reality-show engagement to new levels, allowing audiences to control the outcome of content.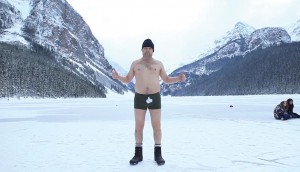 Cause + Action: Stanfield's exposes below-the-waist cancer
The underwear company challenged one man to hitchhike across the country wearing nothing but its underwear in the dead of winter to raise awareness for testicular cancer.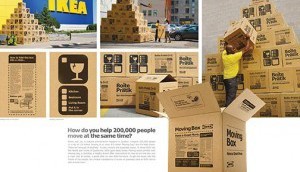 AToMiC Awards finalists revealed
Leo Burnett and Ikea Canada take the most nods, with John St., Taxi, Tribal DDB and Zulu Alpha Kilo also earning multiple finalist mentions for the awards, which will be handed out May 23.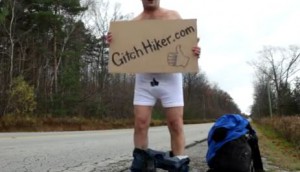 Stanfield's takes its guy cross-country
The underwear brand is raising money for below-the-waist cancer research by taking its "guy at home" on the road this week.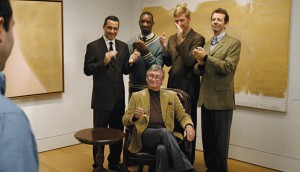 AOY Finalist: John St. hits its stride
The agency takes fifth place with work for Wiser's, Maple Leaf, Stanfield's, AutoTrader and Tetley.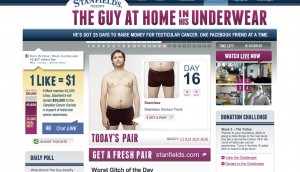 AToMiC Grand Prix
Stanfield's Guy at Home in his Underwear takes the top honour in our inaugural AToMiC Awards.