Media offering package deals
In an effort to maximize their share of advertiser spending, Canadian media monoliths Rogers Media and The Globe and Mail are scrambling to offer clients and media buyers comprehensive, one-stop advertising services across their various properties. The Globe, for instance, is...
In an effort to maximize their share of advertiser spending, Canadian media monoliths Rogers Media and The Globe and Mail are scrambling to offer clients and media buyers comprehensive, one-stop advertising services across their various properties.
The Globe, for instance, is offering deals that apply across the entire spectrum of Globe brands, including The Globe and Mail newspaper, Report on Business Magazine, job Web site Workopolis.com, and ROBTV, its 24-hour business news specialty channel.
To that end, the Globe recently appointed Shannon McPeak as its vice-president, corporate sales, with a mandate to integrate ad sales across all the Globe's properties.
Sandy Muir, the Globe's vice-president of advertising sales, says the process may not necessarily be consistent from client to client or agency to agency.
'It's not as easy as adding it all together and saying I'll give you 10% off, because the audiences [for each property] are different and often clients buy different products for different strategic reasons,' he says.
Having said that, Muir acknowledges the company needs 'new processes and structures to be effective in the new media community – even if we don't have a definitive vision of what the new media world might look like.'
The complexity of the resulting deals will likely mean bringing senior-level Globe representatives together with senior-level clients to work out the overall plan, Muir says.
For its part, Rogers Communications says it expects to have integrated sales capability by the fall. The company is planning to leverage its diverse media holdings, which include everything from cable television to Internet portal Excite.ca, to trade and consumer magazines to cellular communications.
While some bundling is already taking place, the diversity of Rogers media properties makes integration difficult, according to Frank Dimatteo, Rogers vice-president of marketing administration and logistics.
Rogers comprises different media silos, he explains, with separate profit centres, different computer systems and different sales representatives who are not familiar with the other publications and properties.
Dimatteo is looking at several different configurations but expects a separate sales entity – a Rogers team – will have to be formed in order to sell across media, while the individual divisions continue to retain their own reps.
Media buyers and planners say they're anxious to see how Canada's media giants intend to package their properties in order to create compelling advertising opportunities.
Sunni Boot, president of Optimedia Canada, says, by and large, they've failed to bundle their properties effectively.
'They're saying 'We've got all these products, you've got the advertisers, let's find a fit.'
'It's an execution waiting to land on a strategy versus saying 'Of these products, these are of interest. Now let's do a multi-media deal."
Kraft Heinz beats the street, but reports slight sales slide
The company's Q2 net sales, while down slightly, reveal continued demand for snacks and pre-packaged meals.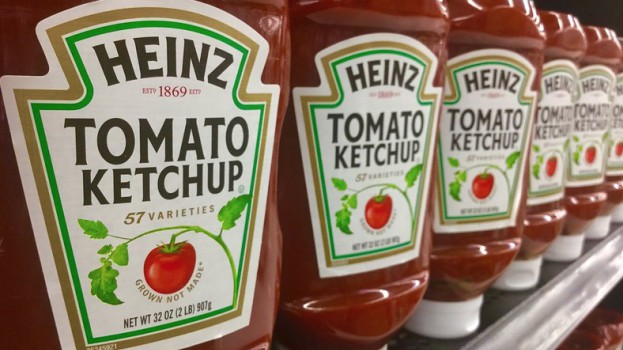 Kraft Heinz is reporting earnings of 78 cents a share, beating Wall Street's estimate of 72 cents a share, thanks to continued demand for snacks and pre-packaged meals. However, the company also reported a net sales decline of 0.5% compared with the same period last year, to $6.6 billion, according to its latest Q2 earnings report, released Tuesday.

The company experienced a favourable 2.3 percentage point impact from currency and a negative 0.7 percentage point impact from its February divestiture of Hormel Foods – including the Planters peanut brand – which closed in the second quarter of 2021.

Its cheese divestiture – which included the sale of its natural cheese division to Lactalis – is expected to close in the second half of 2021, says Kraft Heinz Global CEO Miguel Patricio in this morning's conference call.

Adjusted EBITDA slumped 5.2% versus the year-ago period to $1.7 billion and increased 6.6% versus the comparable 2019 period. Higher transportation and inflation-related goods costs continue to affect the company's bottom line.

Kraft Heinz' organic net sales declined 3.6% in Canada over the last three months compared with a comparable period last year, this as total net sales rose 8.8% year over year. 

However, its overall organic net sales slipped 2.1% compared with 2020 figures. This includes the negative impact stemming from exiting its McCafé licensing agreement. However, this decline was partly offset, Kraft Heinz reports, by "partial recovery in foodservice channels and retail consumption trends."

"Food service is recovering, and recovering fast," Patricio stressed in today's earnings call. He said "the bet to support QSR" early in the pandemic, with individual packets of ketchups and sauces, is paying off.

Channel trends are still normalizing, he warns, and it's too early to see how at home or away from home, will net out. "We have big ambitions for away from home business," he said. Consumers continue to evolve how they eat, with Patricio saying that Kraft Heinz is collaborating with a popular DTC brand for its Philadelphia cream cheese.

Accrued marketing costs, the company reports, rose to $968 million from $946 million in December 2020.

"We are investing more in our brands, and better as well, building a much more creative company," Patricio reported.

Kraft Heinz is also strengthening and diversifying its media presence, he said, driving repeat rates for those discovering and rediscovering the brand. Patricio added that the company is continuing to drive its transformation program forward, modernizing its brands and better connecting with its consumers.