Shopper Innovation Awards: Judges
Meet the jury, comprised of co-chairs and an executive committee, for the 2013 awards.
CO-CHAIRS
Tony Chapman
CEO and partner, Capital C
Chapman is a frequent media pundit and one of the youngest individuals to be inducted into the Marketing Hall of Legends. He founded two agencies that have garnered a steady stream of awards, including Capital C, which was nominated for both strategy Agency and Digital Agency of the Year in 2012. He is also the founding partner of Fresh Intelligence and Propeller Media.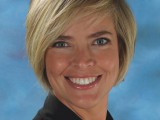 Melissa A.I. Martin
Director shopper marketing, Mondelez International
Since being named to her current position in 2006, Martin has developed the long-term vision for converting Mondelez International leading-edge shopper insight data into customized retailer marketing programs. She began her career at Kraft in 1997, and has since been a key contributor to many award-winning brand launches and consumer initiatives, including Kraft's Hockeyville.
Uwe Stueckmann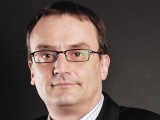 SVP marketing, Loblaw Companies
Stueckmann joined Loblaw in 2009, prior to which he was VP marketing and CRM at Shoppers Drug Mart, and also held position with Lowe's and Suncor Energy. While at Loblaw, he has led the charge on initiatives including the partnership with the TV show Recipe to Riches and the new Black Label line, leading Loblaw to be named one of strategy's 2012 Brands of the Year.
EXECUTIVE COMMITTEE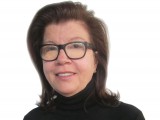 Maureen Atkinson
Senior partner, market research, J.C. Williams Group
Atkinson joined J.C. Williams in 1988, and has managed studies around store format evaluation, new concept development and brand assessment. She is a past board member of the International Downtown Association, and is also a founding member of the Canadian Research Group of the International Council of Shopping Centers.
Matthew Diamond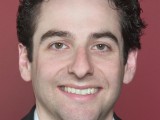 Partner and managing director, Hunter Straker
Diamond brings over 15 years experience to his current role at Hunter Straker. Previously, he was a partner at Capital C for nearly a decade. He started his career as a brand manager at Kraft Canada, and has also worked for the NHLPA and an internet start-up. He holds a Board of Governors seat with the ICA, and is acting president of CAPMA through 2013.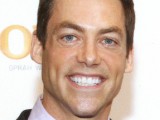 David Grisim
Associate marketing director, brand operations, Canada, P&G
Grisim is responsible for multi-brand scale marketing, scale capabilities, shopper marketing for all retail partners and in-store excellence. He also leads P&G Canada's "Proud Sponsor of Moms" Olympics partnership. He joined P&G in 1996, and has led Canadian brand operations since 2010.
Robb Hadley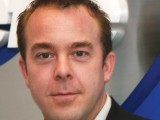 Director of enjoyment and transformation, PepsiCo
Hadley's role at PepsiCo involves developing world class brands in the carbonated and energy beverage category. Previous to PepsiCo, Robb held the role of senior marketer with successful portfolio management experience over seven of P&G's billion dollar brands.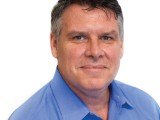 Kevin Lund
VP, global retail programs, Perennial
Lund works with clients to develop strategies that build brand equity and lead to more effective retail experiences, including Ahold USA, Loblaw Companies and Sears Canada. Prior to his current field, Lund worked in film and TV with clients including Sony, DreamWorks, Disney and Fox.
John Morioka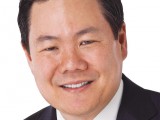 SVP merchandising, Target Canada
Morioka is responsible for all merchandising functions related to Target's Canadian stores. He's worked with Target since 1994 and as Target's VP of new business development, he helped define the launch strategy for CityTarget, a small-format approach opening in various U.S. cities.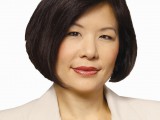 Sandra Sanderson
SVP marketing, Shoppers Drug Mart
Since 2008, Sanderson has led marketing for Shoppers, Pharmaprix, Murale and Optimum. She is also responsible for digital and new media channels, consumer research, as well as the in-house creative department. She has held senior roles with P&G, Kraft Canada, Coca-Cola, Universal Studios Canada and Danier Leather.
Angela Scardillo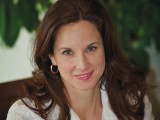 VP marketing and communications, Best Buy Canada
Scardillo leads retail marketing strategies and communications across Best Buy and Future Shop. Spending the first half of her career specializing in teen and family marketing, Scardillo has more than 20 years experience in the retail, food and beverage, energy conservation and youth marketing fields.