Young Lions and Young Marketers winners announced
The winners of the Globe and Mail-sponsored Canadian awards were announced this afternoon at the CMDC conference.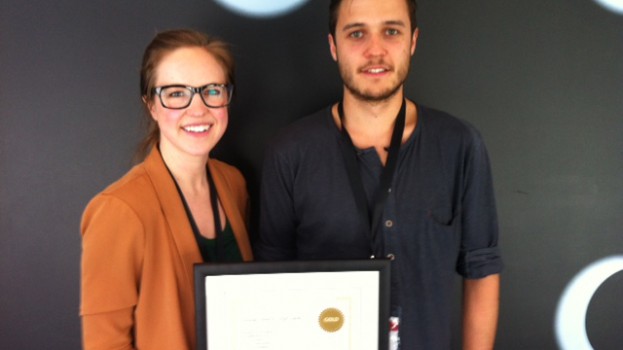 Pack your bags, you're heading to France! The winners of the 2013 Globe and Mail Young Lions and Young Marketers were announced at this afternoon's Canadian Media Directors Council conference in front of a live audience.

In total, there were 277 Canadian entries into this year's Young Lions competition across the Cyber, Film, Media and Print categories. The Young Lions Cyber and Print teams were tasked with creating an ad within 24 hours, the Media teams developed an innovative media strategy within that timeline and Film teams were asked to create and edit a 30-second commercial within 48 hours, all for environmental group Cape Farewell.

Overall, there were 66 entries into the 2013 Young Marketers competition, the second year Canadians have been involved in the program. Competitors were asked to submit a written brief prepared for an advertising agency for non-profit BrandAid, then from that piece give a five minute presentation to the jury. Each team was judged on their knowledge of the product or service, the client, its aims and the specific goals of the campaign.

Taking home the top Cyber prize is Shiran Teitelbaum and Alice Blastorah, BBDO Proximity, top prize in Film goes to Hannah Smit and Kyle Lamb from John St.(pictured), Gold in Media went to Marla Natoli from Olive Media and Neven Zeremski at Snowflake Digital and Jordan Hamer and Spencer Dingle at BBDO Toronto took top honours in Print. The Young Marketers prize goes to Sahar Jamal from Reckitt Benckiser and Michelle Yee from Telus.

The Silver and Bronze Young Marketers will also attend the Cannes Lions Festival, thanks to the help of corporate sponsors. Taking the Silver prize are Gemma Gadher from Loblaw Companies Limited and Steven MacLean from Mars Canada and going home with Bronze are Bianca Kwasnycia and Drew Campbell from Boston Pizza International.

The winning entries can be seen online at Globelink.ca/Cannes. Canadian teams will compete in the global contest at the 2013 Cannes Young Lions and Young Marketers competitions from June 16 to 22.