Milking your mind
The Strategic Milk Alliance wants to delve into your head and tell you what you're craving.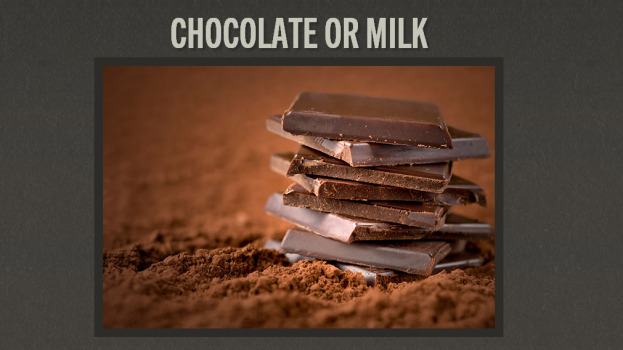 Ever get that feeling where you're craving something and you just can't quite put a finger on what it is?

The latest campaign from the Strategic Milk Alliance and Shopper DDB might just have you covered… with a test… that can read your mind… sort of.

The latest push from the duo is an exclusive digital execution for Walmart Canada, and is an extension of the brand's "Milk Every Moment" campaign launched last year, says Jason Dubroy, VP managing director, Shopper DDB.

"[After the last campaign] we started thinking, 'What if we could help read people's minds?'" he says. "'What if we could help people make their decisions for them?' And that started down the road investigating some neuromarketing and psychological [solutions.]"

The digital test is an Implicit Association Test (IAT), a psychological survey that has people rapidly categorize two items, and is designed to help people uncover what they want subconsciously (among a number of other, technical and psychological things). "This is as close to reading people's minds as you can get," says Dubroy.

For the Strategic Milk Alliance, the agency worked with Kit Yarrow, a psychology and marketing professor at Golden Gate University and Diana Lucaci, a neuromarketing expert at True Impact, to create a milk-related quiz for folks, pairing the drink with various foods, like pizza, cookies or cake.

Users are asked to choose between two food items (we'll use cake for clarity's sake), and then asked to do two series of short tests. The first asks people to categorize an image on screen as milk or not milk, and then in the second test, users are asked to choose between milk and cake or not milk and cake. The process is repeated for the second menu item selected.

At the end, the test spits out which item it thinks you're craving, as well as a note about which brands of that item have been recently rolled back at your nearest Walmart.

The site is supported with an in-store push as well as an extensive media buy, by OMD, targeting moms with kids, who might have a hard time deciding what to make for dinner that night.

"We discovered from last year's campaign that if you can remind people how good certain foods taste with milk, it puts it in a different context and makes people want to drink it more," Dubroy says of the inspiration behind the campaign.

The website launched earlier this week and will be live until Aug. 12, and is the first of nine retail-specific activations for the brand.