Time for digital transformation
Twist Image's Mitch Joel on the top 10 areas of change for marketers.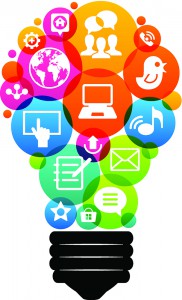 This story appears in the September 2014 issue of strategy.
By Mitch Joel
If you think about the past year, you can feel just how dramatically things have changed. Consider this: the rise of connected devices relegated the PC to an accessory for mobile. Google bought a bunch of robotic companies, and it also bought Nest for more than $3 billion, an indicator that the internet of things is going to have a substantive influence on everything we thought we knew about the internet. And yes, even Facebook's acquisition of Oculus Rift points to an ever-changing internet that will be more virtual reality than screen-based. So, the question becomes: what is a CMO going to do about it?
At the end of my latest book, CTRL ALT Delete, I write about how marketing must shift from a vertical within the organization to a horizontal that flows through every department at every level. If the CMO of a company is not staying abreast of the latest in disruption, it will be increasingly more challenging to transform the brand into one that can embrace the realities of consumers and their digital-first posture.
Accenture Interactive recently launched its CMO Insights 2014 with a report titled, "CMOs: Time for digital transformation or risk being left on the sidelines." It's a must read.
So what are the areas of fundamental change for marketing over the next five years?
That is the primary question this report asked CMOs from all over the world (this includes both B2C and B2B professionals with varying sales volumes and from emerging and mature markets). The results may surprise you.
The top 10 areas of fundamental change for marketers over the next five years (in order of importance):
1. Analytics skills will be a core competency of marketing.
2. Digital budgets will account for more than 75% of the marketing budget.
3. Mobile will account for over 50% of the marketing budget.
4. Marketing will become more of an on-demand information provision function.
5. Marketing, sales and customer service will merge into a single function.
6. We will not know what a marketing campaign will look like in advance: campaigns will unfold in real time, depending on the individual needs and intents of each customer across every device and channel.
7. Earned media will be more important and receive more support than paid and owned media.
8. Marketing and IT will merge into a single function.
9. CMOs will be the most important relationship for CEOs, surpassing the CFO and other C-suite executives.
10. Marketing organizations will be known as digital companies.
We live in a world where many brands are looking for a one-stop shop for all of their marketing needs. Traditional advertising agencies now flex their desire to deliver a "fully-integrated" solution to clients by bulking up their digital advertising skills.
It's simply not enough.
Go ahead, reread that list. This is the list of things that is keeping the CMO awake at night. They're wondering how to transform, not just advertise. They're wondering how to move from an advertising-driven model, to a business solutions-solving model.
Looking at some of the better known digital marketing agencies around the globe (and yes, I count Twist Image among that list), I see a very long (and wide) runway for them. A digital marketing agency can lead the brand relationship as advertising becomes but one of many channels to build customer engagement.
In reading through the report and studying the list above, the importance and dominance of advertising (and its effectiveness) is not even rating anymore. It's not even about how to be more effective with the advertising budget, but much more about how a brand transforms itself (and its people) from a business into a digital business.
Disruption doesn't have to be a scary word. In fact, disruption, transformation and the evolution towards a digital business makes this one of the most interesting times to be an active marketing professional…probably in the history of the marketing industry.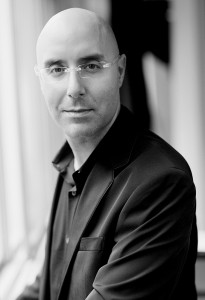 Mitch Joel is president of Twist Image and best-selling author of Six Pixels of Separation and CTRL ALT Delete.