Diet Coke gets fashionable
Need a break? The Coca-Cola line wants you to spend it with them, browsing the brand's curated clothing collection on Gilt.com.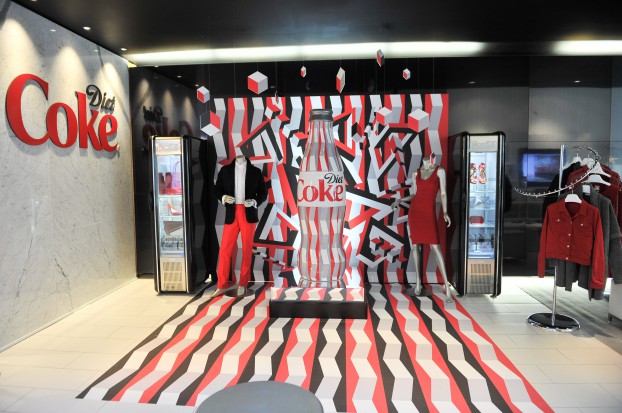 To reach millennials, Diet Coke is dipping into the fashion space.
Partnering with luxury online retailer Gilt.com, Diet Coke will unveil five curated collections inspired by qualities of the soft drink, says Shelly Walia, marketing manager, Diet Coke. These lines will all be available for purchase on Gilt.com and folks can check them out in person at a pop-up shop in downtown Toronto.
The partnership was born out of the insight that the modern-day break is evolving, she says. "The traditional, scheduled 15-minute workday break – that no longer exists," she says. "The line between work and personal time are really blurred. But we know that people still need to take a step back from their day – it allows them to lighten up, take some perspective and be their best self."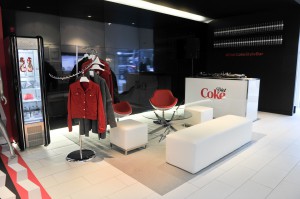 She adds that the brand has always played in the "break-casion" space, and since people are spending their time browsing online, why not get in front of them.
The Diet Coke brand has a history of partnering with fashion lines (including redesigned cans from designers Paul Gauthier and Roberto Cavalli), so Walia says partnering with Gilt was a natural extension.
"There were a multitude of passion points we could go after," she says. "But we felt this is one we'd built up some credibility in the past."
The pop-up store, which runs for five weeks starting today, will unveil a new collection each week. The pop-up store will give anyone in the downtown Toronto area a chance to wander out over their lunch breaks for a chance to "chill," Walia says. Items are only available for sale online, and Coke doesn't benefit financially from any of the direct sales.
The five curated collections include Red, Boost, Luxe, Light and Refresh, and are all meant to tie back to the brand. For example, the Luxe line is meant to be all about rich, beautiful textures, she says, comparable to Diet Coke's effervescent bubbly texture.

To drive traffic to both the pop-up and online store, the campaign will rely heavily on social channels including Facebook and Twitter and Diet Coke's recently launched Instagram page. It will also tap into Gilt's mailing list and social channels, and utilize OOH, by its now-former AOR Zulu Alpha Kilo. UM handled the media buy, Mosaic took care of the experiential (the pop-up), Dare is handling social media and Environics is taking care of PR. 

The campaign targets the busy, working 25- to 34-year-old.

Images of the Diet Coke Get a Taste Style Bar with Gilt launch event courtesy of Getty Images.