The marketing world never sleeps, which means there are bound to be things that fly under your radar. To make sure you're up to speed, here's some news you might have missed over the last week:
Hires, promotions and industry changes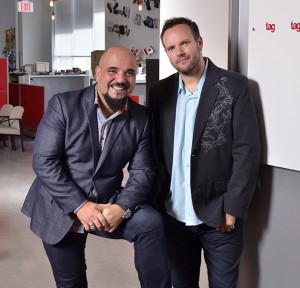 Tag has hired Ian Schwey (pictured, right, with CCO and Tag co-founder Fabio Orlando) as its new executive creative director. Schwey spent more than six years as CD at DS+P, leaving in January of last year to work as a freelancer, through which he has had a role in work at Zulu Alpha Kilo, MacLaren McCann and Taxi. In his new role, Schwey will oversee creative for all of the brands in the Tag network of agencies, which include integrated agency Tag, B2B-focused Tag Enterprise and QSR-focused Tag Franchise.
Ipsos has named Jim Meyer as its first-ever CMO in North America. In a new role that covers the U.S. and Canada, Meyer will tasked with creating strategies that accelerate the Ipsos brand. Meyer was previously North American CEO for brand- and advertising-focused arm Ipsos ASI, which was combined with Ipsos MediaCT in February to created Ipsos Connect.
Independent European digital agency Valtech has acquired Montreal-based digital agency w.illi.am. Co-presidents Annie Levesque and Damien Lefebvre will remain at the helm of what is now Valtech Canada, which will retain its clients, including Bombardier, Mary Kay and Yellow Pages.
DenstuBos has hired Mike Sherman as director of digital media in its Montreal office. Sherman was previously supervisor of digital solutions in the Montreal office of Media Experts.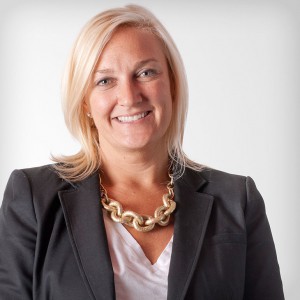 Apex PR has promoted Jennifer Stein (pictured, right), who first joined the firm in 2008, from account director to vice president. Stein's work with client Walmart Canada helped the company take home Best Creative Campaign at the Canadian Public Relations Society's 2015 ACE Awards. The agency has also hired former intern Cole Douglas as an account coordinator.
Maverick has hired Lauren Reyes-Grange as its digital engagement manager. Reyes-Grange was mostly recently at TC Transcontinental as social media specialist for the company's English consumer publications.
Social agency Ruckus Digital has added a pair of strategists to its team. Moe Arora, a long-time independent digital consultant, has joined as a senior digital strategist. Serge Leshchuk, coming off an internship with FleishmanHillard's digital practice, has joined as a social strategist.
Wellness, entertainment and lifestyle relations and consultancy firm Ireland + Hall has established a strategic partnership with PR agency Buzz Communications India in order to strengthen both companies' offerings in their respective markets and increase their reach.
New business
Quebec-based Imédia has been chosen by Parks Canada to lead the promotional campaigns for Grosse Île et le Mémorial des Irlandais, the Fortifications de Québec and the Forts et Châteaux Saint Louis parks. Imédia will be primarily focused on creating new visual identities for the three parks, debuting later this year.
Media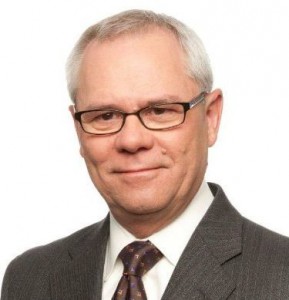 Rogers Media has announced Keith Pelley's successor as president: media veteran Rick Brace (pictured, right), who is coming out of retirement. Brace worked at CBC from 1975 to 1998, when he left to become president at TSN. He held that position until the network was acquired by CTV, at which point he became president of the latter. He was president of specialty channels when he retired in 2013.
Mindshare has announced two senior-level hires. Devon MacDonald, former VP and managing director at 360i, is the agency's new chief strategy officer, taking over from Jake Norman, who left the media agency in May. Caroline Breton has joined as managing director of client leadership for the Unilever account, having previously been at Quebecor Media.

In its first earnings report since acquiring Sun Media's English newspapers, Postmedia posted a Q3 loss of $140.8 million, due in part to significant losses in revenue for print advertising, circulation and digital advertising. For magazines, things are slightly more positive, as StatsCan released revenue numbers for Canadian periodicals in 2013 - $2 billion, only a slight decline from $2.1 billion in 2011, the last time the numbers were released.
Two of the biggest social networks announced additions and changes to their ad platforms. Twitter added three new tools: a video card for app advertisements, enhanced-action optimized bidding and cost-per-install bidding. Over at Facebook, the company announced changes to its definition of "cost-per-click" and will no longer charge advertisers for likes, shares or comments.