Agency of the Year judges revealed
Here are the jurors who spent the past two weeks reviewing almost 160 cases that were entered into AOY and MAOY.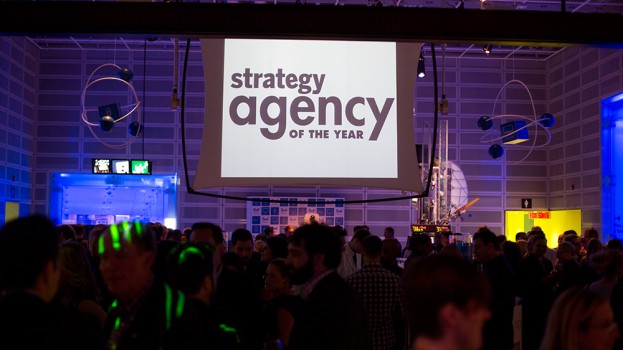 As in previous years, this year creative agencies submitted five pieces of work for AOY and media agencies submitted three cases for MAOY. Over the past two weeks, two separate jury panels scored the work online and in isolation, giving marks for the submitted campaigns' level of strategic insight and creativity.
Below are the marketer and agency executives that form this year's 2015 jury panels (watch this space next week when we announce the Digital and PR jury panels once judging comes to a close, and the following week for an announcement on the shortlisted agencies across all four categories).
As in past years, jurors were prevented from judging agencies for whom they had conflicts.
2015 Agency of the Year jury:

David Bagozzi, director of marketing, Post Foods
Stéphane Berranger, director of marketing, Sleeman Breweries
Tracy Chin-Sam, marketing director, Burger King
Jennifer Davidson, VP, marketing communications, CIBC
Cory Eisentraut, VP, CD, Havas Worldwide Canada
Matt Litzinger, president, CCO, Red Lion
Lyranda Martin-Evans, group CD, DentsuBos
Brett McIntosh, CMO, Publicis Canada
Jean-Sébastien Monty, senior partner, president, Bleublancrouge
Connie Morrison, senior VP of marketing, Maple Leaf Foods
Trina Mousseau, CMO, Tourism Victoria
Steve Mykolyn, creative, writer and author
Shailesh Shukla, CMO, Reckitt Benckiser Canada
Louanne Wallace, marketing manager, Quaker Canada
Sarah Waldock, director of marketing, SABMiller
2015 Media Agency of the Year jury panel:
Stéphane Bérubé, CMO, L'Oréal Canada
Jennifer Blackburn, director of marketing, Campbell's Soup and Simple Meals
Iain Chalmers, VP marketing, Diageo Canada
David Diamond, Managing partner, Diamond Integrated  Marketing
Maura Hanley, VP, Havas Media
Michael Joffe, brand activation lead, Google
Kevin Johnson, CEO, Mediacom
Nathalie Lachance, VP brand and marketing communications, Desjardins
Garry Scott, VP marketing and brand development, Moen
Samantha Taylor, VP of marketing, Indigo
Amruta Vaidya, director of marketing, The Hershey Company
Catherine Yuile, senior VP, insights and analytics, Edelman Canada