Up to the Minute: M&H opens Toronto outpost
Plus: H+K wins Cineplex, more staff additions at Evans Hunt and other news you might have missed.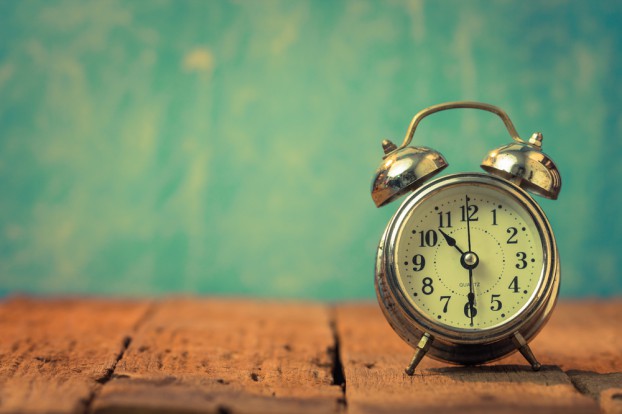 The marketing world never sleeps, which means there are bound to be things that fly under your radar. To make sure you're up to speed, here's some news you might have missed over the last week:
Hires, promotions and changes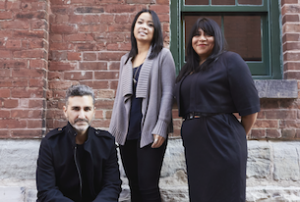 Montreal-based graphic design and print house M&H has opened an office in Toronto. Leading the office as general manager is Vahid Tizhouch (pictured, right), previously VP of operations and creative content at Faulhaber Communications, who will be joined by Phu Pham and Karla Ramirez (also pictured, right), both previously managers in Sid Lee's production team. The shop's clients include agencies such as Sid Lee, Tank, DentsuBos and Havas, as well as clients like L'Oreal, National Bank and Aldo.
Quebec's Attitude Marketing has acquired digital agency Defacto. All of Defacto's seven staff are expected to make the transition to Attitude, which currently employs 25 people.
Evans Hunt in Calgary has made two senior additions to its team. Andrew Turnbull has been hired as a senior UX architect after five years with Critical Mass, and Terrance Coonan has joined as senior project manager from Flipp Advertising. The agency added four other new staff members earlier this fall.
Sports and event marketing agency Desperado has hired Michelle McGann as director of experiential practice, leading work for Toyota and Lexus. McGann was most recently at Havas, where she was director of experiential marketing for Volkswagen Canada, which moved its work to DDB at the beginning of the year.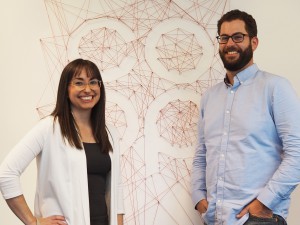 Co-Op Advertising has hired a pair of new senior account leads. Amanda Occhicone (pictured, near right) joins as an account manager after two-and-a-half years at Cundari, where she worked on the BMW account. Jacob Barnes (far right) joins as account supervisor, having previously held positions at Top Hat, Sid Lee and Capital C.
Cossette has hired Maxime Jenniss as an art director in Montreal. Jenniss had previously been with DentsuBos, having joined from Taxi in 2008.
Montreal's Tact has hired four, including the first member of its new graphic design service. Geneviève Breton will be providing integrated graphic design services to Tact clients, having previously held graphic design roles at Ecoles Vision, Imacom and Basta. Also joining the agency is former MétéoMédia journalist and presenter Marco Parent, who will be a senior consultant, as well as Amélie Croussette and Cristina Annunzi, both as consultants.
New business
Cineplex Entertainment has named Hill + Knowlton Strategies its public relations agency of record following a competitive review. H+K will work across Cineplex's business divisions, including theatrical exhibition, food services, gaming, Cineplex Media, Cineplex Digital Solutions, Cineplex Digital Networks and home entertainment content, with projects for Cineplex's eSports offering (bolstered by its recent acquisition of WorldGaming) and the launch of Rec Room, a "social entertainment destination" that combines dining, gaming and entertainment for young adults, families and corporate events.
Leon's has enlisted retail consultancy Rodmel & Company to support the "optimization" of its in-store experience. Rodmel's mandate is to design concepts that will make shopping at the furniture retailer "easier and more enjoyable," according to a press release.
Canadian footwear brand Kamik has selected DentsuBos as its ad agency following an RFP. Led by the agency's Montreal office, DentsuBos will be tasked with a brand repositioning and the creation of international multi-platform campaigns (Kamik, owned by Canadian company GenFoot, is sold in more than 30 international markets). The agency's first work for the brand is expected to debut this spring.
Media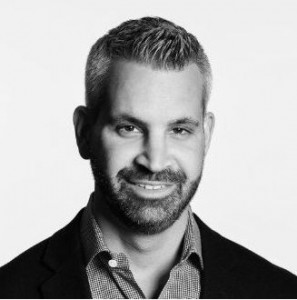 Brian Lesser (pictured, right), founder and global CEO of GroupM's in-house programmatic arm Xaxis, has been named GroupM's new CEO for North America. Lesser takes over the role from Kelly Clark, who announced earlier this week that he'd be stepping down from the position, citing personal reasons.

Vice announced the launch of a new linear 24/7 cable channel dubbed Viceland in winter 2016. In Canada, the channel comes as a result of a $100 million partnership with Rogers Media and will replace its bio network (in the U.S., Viceland will launch as a rebranded version of A&E's H2 network). Rogers Media president Rick Brace and Vice co-founder Suroosh Alvi say the Canadian version of the channel comes with its own unique opportunities.

Postmedia has created a new content marketing division called Postmedia Content Works, which looks to be a single source for marketers to create content and deploy it within the Postmedia network.

Monthly fashion magazine Flare announced it would no longer distribute single issues on newsstands, being available only to monthly subscribers and digital platforms beginning in 2016.