Up to the Minute: Narrative vets launch new agency
Plus: KBS Toronto wins Skullcandy, TP1 pulls in seven new assignments and more news you might have missed.
The marketing world never sleeps, which means there are bound to be things that fly under your radar. To make sure you're up to speed, here's some news you might have missed over the last week:
Hires, promotions and other changes
Amanda Alvaro (pictured, far right) and Lindsay Mattick Davidson (near right) have launched a new PR agency dubbed Pomp & Circumstance. The pair join from Narrative PR, which Alvaro founded in 2007 and where Mattick Davidson was VP of strategy and creative. Alvaro says the agency has begun work ahead of moving into a new space early next year and will be focusing on building a new model that brings more influencer relations, social and branded content into a traditional PR and events offering, focusing on lifestyle and consumer brands.
DenstuBos has promoted Fanny Quenneville to VP of production in Montreal. Quenneville, who first joined the agency in 1998 and was previously leading its internal production studio, will now oversee all digital and production as part of a new unit dedicated to project management.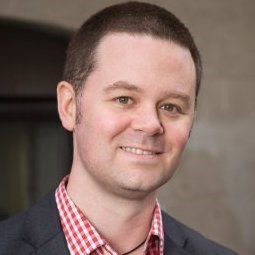 Thornley Fallis Communications has hired Spencer Callaghan (pictured, right) as an account director. An experienced journalist and content marketer, Callaghan will take a leadership role in creating digital strategies for the agency's clients.
The One Show has announced the first shortlist for its 2016 awards, covering work submitted during the first two quarters of entry. Rethink, Lg2 and Red Lion all find themselves in the running for a Pencil. The deadline for Q3 entries has been extended to today, with a final deadline on Jan. 29.
With a main event that saw Taxi's Steve Emmens take the win over Brainmetal Design's Michael Sinanan, the annual Agency Wars event last week supporting Ronald McDonald House Charities and National Advertising Benevolent Society raised more than $40,000.
New business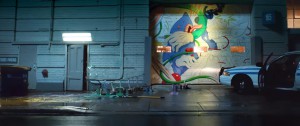 KBS Toronto has been selected by headphone and audio brand Skullcandy to lead a new brand campaign. Handled the agency's new sports and entertainment division, the campaign launched this week with a TV spot featuring Montreal street artist Bonar, whose work will be featured on a limited edition model of Skullcandy headphones. The campaign also includes the "Full Volume Video Series," long-form online videos spotlighting up-and-coming artists.
Montreal digital agency TP1 has announced seven new business assignments. The agency will create a new digital strategy and brand image for ad blocking and anti-virus software maker Lavasoft; update the online presence of dance and theatre festival Festival TransAmerique as part of a long-term partnership; redesign the website, digital marketing and social media strategy for soil distributor Berger; update the website and digital strategy of videogame sound and motion capture studio Studio GameOn; review the user experience of genetics start-up BiogeniQ's website; develop digital tools for human resources start-up Neos; and redesign the website of luxury faucet maker Aquabrass.
Karyzma Agency has been named PR agency of record for private chef and sommelier service Chef&Somm. The agency will handle media relations, influencer programs, partnerships, event management and consumer engagement activities.
NKPR has been named PR agency of record for jewelry brand Pure Hazelwood. The agency will focus on developing Pure Hazelwood's branding, awareness and influencer engagement.
Event marketing company Solutions with Impact has partnered with Maxim Canada to bring a series of events to Canada.
Media
The Canadian Media Directors' Council has named a new president and two new board members. Michele Pauchuk, president at MEC, is taking over leadership with Joseph Leon, president of Vision7 Media, and Leeanne Comish, president at M2, joining the board.
Leslie Conway, previously SVP of sales at Bell Media, has joined marketing start-up Impax Media as EVP and general manager. Impax's main product is its Digital Media Gates – digital video ad screens that also serve as retractable gates for closed checkout lanes.