How did Canada fare in the Gunn Report?
Leo Burnett Toronto was ranked first in Canada and fifth globally, while #LikeAGirl was the top campaign in the world.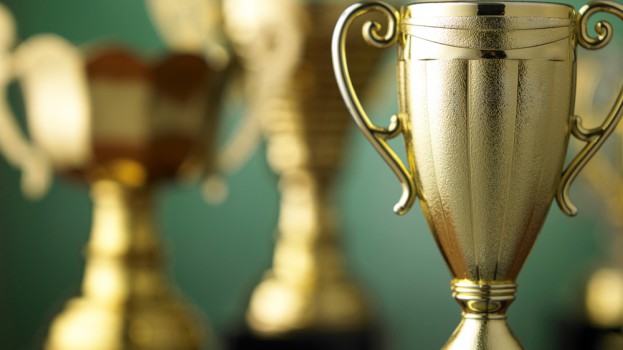 Leo Burnett Toronto's hot streak continues with the release of the 2015 Gunn Report, as the agency not only repeated as the top-ranked shop in Canada, but came in fifth globally.

The Gunn Report uses a proprietary method to assign points to creative work based on its success at 45 international and regional awards shows in 2015, focusing more on overall performance instead of individual trophies. The full list of shows included remain a closely-guarded secret, but does include Cannes Lions, One Show and D&AD, as well as national shows in several regions, including Canada.

Like last year in Canada, DDB Canada/Tribal Worldwide came in second behind Leo, scoring 10 points, which also put it in a tie for 49th globally. Lg2 maintained its third place position with eight points, with Grey Canada and Sid Lee sharing the fourth-place spot with five points. Toronto's Partners Films also tied for 22nd on the global list of production companies, with director Michael Downing tied for ninth on the global list of directors.

As country, Canada was the ninth-most awarded country according to the report, up from 12th place last year. The U.S. and U.K. maintained their number one and two spots from 2014, with Australia going up one spot to take third.

Leo's top spot was largely based on the success of the "#LikeAGirl" campaign for Always, which was the most-awarded campaign in the world across all media types in 2015. It was also at the top of the "All Gunns Blazing" list, which looks exclusively at integrated and innovation categories, and came in fourth on the Film list and tied for fourth on the Digital list. The agency's "Kings and Queens of the Court" campaign for TSN tied for 10th on the Print and OOH list.

DDB's "Pep Talk" spot for Netflix landed at 13th on the Film list. Lg2′s "A Bit Bitter" work for Farnham Ale & Lager was 14th on the Print and OOH list, while Sid Lee's "Sky Swatches" transforming billboard for Reno Depot was 37th.

Globally, BBDO New York was the most-awarded agency in 2015, followed by London's Adam&EveDDB and Sao Paulo's AlmapBBDO in a tie for second. Wieden+Kennedy took fourth place. BBDO was again the most-awarded agency network, followed by Leo Burnett and DDB.

Volkswagen took the top brand spot after being ranked second in 2014, with Samsung jumping from 17th to take second and Nike taking third.

For more about how Canadian agencies and creatives fared on the awards stage this past year, strategy's Creative Report Card will be available online on Feb. 19.