Kraft Peanut Butter fights allergies
The brand brings its partnership with SickKids to life in a campaign to help end anaphylaxis "#InOnly10Years."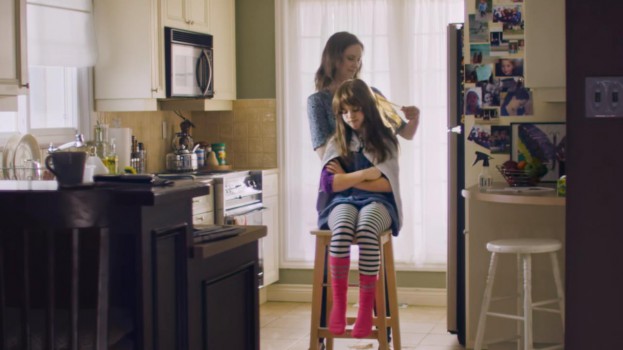 Families who deal with food allergies might see Kraft Peanut Butter as something to be avoided, but the brand has partnered with the Food Allergy and Anaphylaxis program at SickKids to show what life could soon look like for kids with allergies if they succeed in finding a cure.

SickKids believes that anaphylaxis caused by food allergies could be cured within the next 10 years. To bring that reality to life, a pair of videos shows two young children clearly afraid of something, before revealing it's the kind of thing regular kids worry about, like losing at a video game or getting their hair cut. The videos are being pushed online through pre-roll, Facebook and Twitter buys.

The campaign is driving to the "#InOnly10Years" microsite, which features information on food allergies and videos of people explaining what they need to avoid in their day-to-day lives because of them, and how limiting that can be. Lauren Zelikovitz, associate brand manager for Kraft Peanut Butter at The Kraft Heinz Company Canada, says the site's educational element was meant to drive home the challenges and risks a food allergy can cause, with the creative providing a more hopeful look at how those challenges could one day be overcome.

Taxi 2 led creative on the campaign, with Starcom on media and Edelman handling PR and a survey examining Canadians' knowledge and understanding of food allergies.

Over the last several years, Kraft Peanut Butter has built its brand on the "Stick Together" platform, positioning itself as facilitating meaningful moments between people, especially families.

"We know those happen around a kitchen table or when friends are snacking together," Zelikovitz says. "When SickKids came to us, it felt like a perfect fit with that. Allergies are a huge cause of why some kids can't participate in certain activities with their friends."

While finding a cure for food allergies could potentially mean more Kraft Peanut Butter consumers, Zelikovitz says the campaign is more about the "big magnetic ideas" that the marketing department at Kraft Heinz has built itself around, getting consumers to engage with its brands by contributing something to their lives.

"We're about being purpose-driven, and one element of everything we are doing is…having a purpose beyond just selling peanut butter," she says. "The response has been fantastic, and part of that is because they're amazed a brand like us would commit to this, because we are a leading allergen for them."

Since launching two weeks ago, the videos have earned over 2.3 million views, with the microsite averaging 1,400 visits a day.

The partnership between Kraft and SickKids was first announced in the fall, with Kraft Peanut Butter providing a $100,000 donation to the Food Allergy and Anaphylaxis program and committing to providing greater awareness to the initiative. While "#InOnly10Years" is in support of the entire Food Allergy and Anaphylaxis program, not just peanuts, Zelikovitz says the association between peanut butter and nut allergies (the rates of which have been skyrocketing, with some studies showing that the number of nut allergies in children has tripled in North America between 1997 and 2008) created a quick and easy access point between the brand and the project.