Grey, Leo pick up Yellow Pencil at D&AD
The agencies were among nine Canadian shops recognized at this year's awards.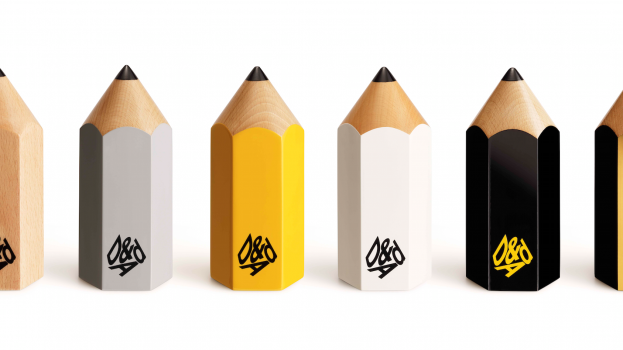 Grey Canada continues to pick up awards for its "Groceries Not Guns" campaign for Moms Demand Action for Gun Sense In America, securing the agency a Yellow Pencil at this year's D&AD, while Leo Burnett Toronto was also given one of the elusive awards for its work with Somerset Graphics.
Grey won in the Digital category, and also picked up a Wood Pencil (equivalent to a Bronze) in the "Creativity for Good" category for the same campaign. Leo Burnett's Yellow came in Direct Mail, with its work for Somerset also winning Graphite in Digital Design and Wood in Graphic Design.
The other multi-Pencil winning agency this year was Juniper Park\TBWA, which picked up a Graphite Pencil (equivalent to Silver) for Project Consent's "Consent is Simple" campaign and Wood for the "Speech Bluddles" posters for the Canadian Journalists for Free Expression.
A total of nine Canadian agencies won 13 Pencils at this year's show, the full list of which can be found below. D&AD is notorious for its tough judging, with Canada only winning nine Yellow Pencils over the last 17 years.
Elsewhere at the show, two Black Pencils, D&AD's highest honour, were awarded: one to global addressing start-up What3Words and the other to Japan's Iyamadesign for its work for the 2015 MT Expo. The top winner in terms of total Pencils was the "McWhopper" campaign by Y&R New Zealand, in which Burger King invited rival McDonald's to combine their two signature menu items in the name of world peace. It picked up six Yellow Pencils, one Wood and one Graphite.
Leo Burnett Toronto: 1 Yellow, 1 Graphite, 1 Wood
Yellow
Somerset Graphics, "Printed by Somerset": Direct Mail
Graphite
Somerset Graphics, "Printed by Somerset": Digital Design
Wood
Somerset Graphics, "Printed by Somerset": Graphic Design
Grey Canada: 1 Yellow, 1 Wood
Yellow
Moms Demand Action For Gun Sense in America, "Groceries Not Guns": Digital
Wood
Moms Demand Action For Gun Sense in America, "Groceries Not Guns": Creativity for Good
Juniper Park\TBWA: 1 Graphite, 1 Wood
Graphite
Project Consent, "Consent is Simple": Film Craft
Wood
Canadian Journalists for Free Expression, "Speech Bluddles": Graphic Design
Blue Hive Canada: 1 Graphite
Ford, "Silent Letters": Writing (Advertising)
Rethink: 1 Graphite
AAUW, "#TheNew10″: Creativity for Good
BBDO Toronto: 1 Wood
Shomi, "iZombie's Guide to Surviving Among The Living": Writing (Design)
Critical Mass: 1 Wood
Nissan, "Nissan Diehard Fan": Digital
Jam3: 1 Wood
Kale, "Sons of Gallipoli": Digital
Lg2: 1 Wood
Farnham Ale & Lager, "A Bit Bitter": Outdoor