Hellmann's shows off its origins
A new campaign sends three families to the farm to learn where their food comes from - and live streams it for others to learn too.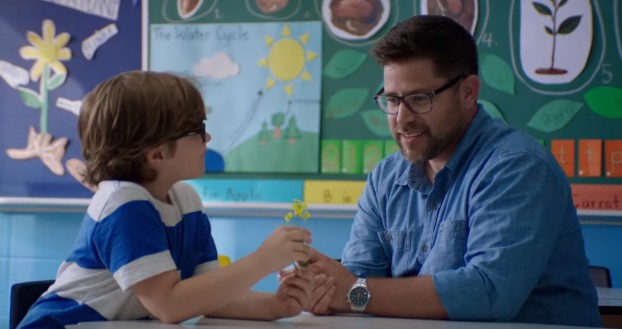 Parents usually know to be prepared for when their kids ask where babies come from, but what about when they want to know the origins of their dinner?

Unilever's Hellmann's brand is tackling the subject with "Where Does It Come From?" The new campaign focused on food origins is an extension of its ongoing "Real Food Movement" platform.

The brand is sending three families from Montreal to its farm in Englefeld, Sask. for an experience, hosted by celebrity chef Chuck Hughes, focused on learning where certain ingredients come from.

To promote the campaign, Hellmann's and agency Cubocc created 30-second and 90-second online videos, running on social media and as pre-roll, featuring parents and kids (some of whom will travel to Saskatchewan) talking about where food comes from, including parents not recognizing a yellow canola flower.

On July 14, the farm experience will be live streamed on Facebook and Periscope, a strategy Hellmann's is employing to have deeper engagement with families across Canada, says Gina Kiroff, director of foods at Unilever Canada. Live streaming is new for Hellmann's Canada, inspired partly by digital and live streaming work by the brand in Brazil, she says.

The brand will also be capturing film for a wrap-up video, along with the campaign living across digital, social and PR. Hellmman's worked with Mindshare on media, Ogilvy on social and Harbinger on PR.

This latest iteration of the "Real Food Movement" was sparked in part by research that indicated four in 10 Canadians don't know enough about where their food comes from and more than half want to know more, Kiroff says. Many also suggested they'd want their kids to learn about their food's origins.