Shopper Innovation Awards 2017 jury revealed
Take a look at the team judging this year's awards, plus two new categories.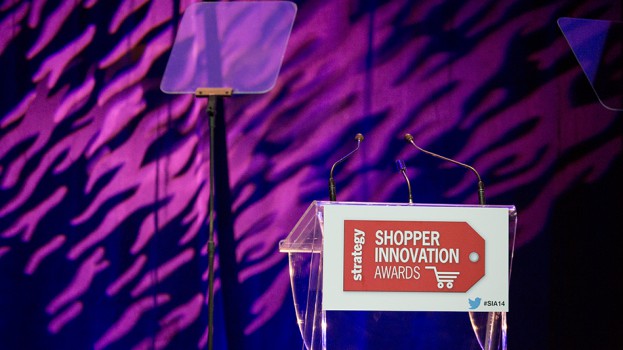 We're gearing up again for the 2017 Shopper Innovation Awards, rewarding the best work in shopper marketing.
This year's judging panel will be led by co-chair Wes Brown, VP, brand marketing retail at Loblaw Companies and Shirley Mukerjea, director of marketing for portfolio and shopper at PepsiCo Foods Canada.
Also new this year are two new categories:
Made you look! Awareness/Trial Breakthrough (New)
Programs that cleverly broke through consumers' auto-pilot shopping mode by leveraging shopper insights to successfully drive awareness and trial for existing products.
Made a splash! Seasonal/Event Success (New)
Breaking through the Super Bowl snack tsunami and Christmas shopping frenzy takes some ingenuity. The best one-off and themed marketing programs that broke through holiday and big event clutter.
The early bird deadline for the awards is less than a month away, set for Sept. 16, 2016. This year's awards show will be held in April 2017 in Toronto as part of strategy's Shopper Marketing Forum. More details will be announced soon, but for now check out the full list of jury members below and read about the 2016 winners here.
Shopper Innovation Awards 2017 jury:
Wes Brown, VP, brand marketing retail, Loblaw Companies Limited (co-chair)

Shirley Mukerjea, director of marketing, portfolio and shopper, PepsiCo Foods Canada (co-chair)

Carman Allison, VP, consumer insights, Nielsen Canada

Chantal Butler, VP, marketing, Maple Leaf Foods

Rico DiGiovanni, president, Spider Marketing

Jennifer Hayes, director, ad media and partnership marketing, Walmart Canada

Derek Joynt, EVP and general manager, The Mars Agency

Nancy Marcus, corporate VP, marketing, Kruger Products

Cheryl Matheson, senior marketing manager for Reese, Oh Henry! and chocolate innovation, The Hershey Company

Kris Matheson, director of creativity and innovation, ICF Olson

Jo-Ann Munro, CD, Marketel Communications Inc.

Dave Watson, CD, design, North America, Taxi Canada

Featured image via Shutterstock