Enter the Parka Wars
Here's how three Canadian companies are targeting tribes to build global brand cred.
This story originally appeared in the October 2018 issue of strategy.
It's 34C outside, yet three people are browsing Moose Knuckles parkas. Across the hall from the brand's Toronto flagship store in Yorkdale Shopping Centre, two dozen more shoppers wander a Canada Goose shop. A few feet away, seven young women meander inside a Mackage store. Even at the height of summer some are considering buying a winter parka capable of withstanding -25C weather.
Come October, these stores will be teeming with shoppers, says Marty Weintraub, partner and national consulting retail leader at Deloitte.
The demand for these parkas is impressive – especially when you consider the price point ($800 to $1,200, easily) and the fact that the overall fashion retail sector has declined 2% in Canada since 2017, according to the NPD Group (coats, specifically, declined 10% during that same time period). Coupled with the uncertainty about changing climates, it's equally impressive that the luxury outerwear market hit $11 billion USD globally in 2017, up from $8.7 billion in 2011, according to Euromarket.
Luxe parkas are (literally and figuratively) hot. These coats have gone from functional puffy pieces that keep wearers toasty-warm in the winter to fashion must-have statement pieces, says Weintraub. And Canada, with its long history of being, well, freezing cold in the winter, is leading the charge.
Canadian born-and-bred brands, including Canada Goose, Mackage and Moose Knuckles, have aggressively marketed parkas to young Canadians via sleek stand-alone stores, eye-catching campaigns, as well as collaborations with Hollywood celebrities and Insta influencers.
Toronto's Canada Goose, founded in 1957, has emerged as a serious competitor to Italy-based Moncler, founded in 1952. While Moncler brought in approximately $1.5 billion in fiscal 2017, Canada Goose generated close to $600 million in revenue during the same period. Canada Goose's e-comm site also operates in 11 countries and the brand has physical locations across Canada and the U.S.
Montreal's Moose Knuckles has also gone global, with stores in the world's fashion capitals, including Milan, Italy, and New York City, and is selling its wares globally in 30 countries. And Mackage, also based in Montreal, has caught the eye of fashion and celeb heavyweights, including Meghan Markle and Madonna, and is now available in 20 countries around the world.
"If you think of these brands, the fit and fashion are not the same," says Weintraub. "They're all parkas, but put them on and you'll see some fit tighter, some are puffy, some are slimmer."
They all have personalities, too, he says, adding that the pricey parkas appeal to younger buyers, who are the primary driver of luxury parkas (not to mention the luxury market in general).
"We're seeing a lot of fragmentation in the luxury parka market – the category itself is not a one-size fits all anymore," he says.
Moose Knuckles targets the 'creative class'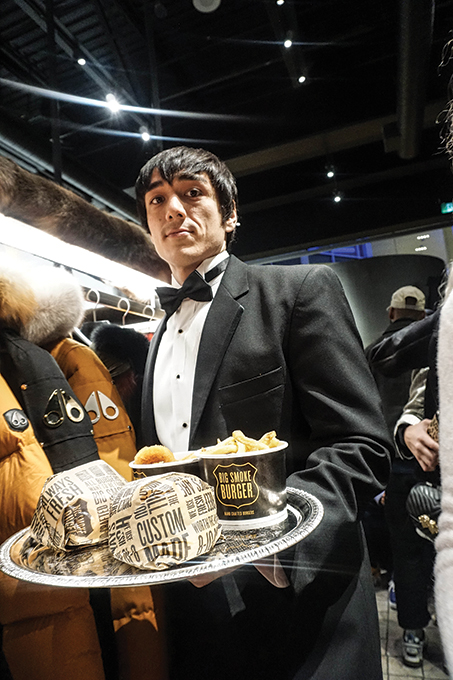 Take nine-year old Moose Knuckles, the brand for the "creative class," according to Steph Hoff, CD at the brand. These are the kids (largely millennials) who skipped college to launch their own entrepreneurial ventures, are shooting feature films on their iPhones and finding fame on YouTube, she says.
"We're targeting that generational mind-set – [the people] who say 'F–k the gatekeepers,'" she says. Moose Knuckles' approach to marketing is straightforward: "We don't pander to buyers and wholesaler partners and we aren't afraid to push boundaries."
That boundary pushing includes "catfishing" people at Milan Fashion Week in Feb. The brand created fake Tinder accounts to lure these social and fashion stars to a party in honour of its Milan showroom opening. More than 90 people (alongside a handful of journalists and bloggers) showed up. Attention-getting marketing stunts have gotten the brand in hot water in the past. In 2014 after it launched a seven-minute digital video of faux Quebec separatists, in which "sexy hipsters" call Quebecers to arms and plant Quebec flags in beaches – all loosely based on the FLQ separatist group. The stunt caused FLG Sports and La Maison Simons to pull Moose Knuckle's jackets from their shelves. Though Simons is currently selling the Canadian brand on its website.
Moose Knuckles is also one of the few brands to advertise on Pornhub. In fall 2017 – after Hoff and her team had a beer with a friend who worked at the porn site – the two brands collaborated on an animated campaign (Moose Knuckles didn't want to use real actors on the site), promoting a special edition Pornhub-branded jacket. The video itself, animated by Toronto's Max Piersig, is a risqué (but mostly SFW) mix of parkas on scantily-clad ladies who alternate between licking and biting things.
"Are we fans of porn?," asks Hoff. "Not necessarily. Our decision to collaborate with Pornhub wasn't about porn. It was about understanding consumer behaviour and finding new places to engage them, wherever and whatever they may be doing."
And it worked: the ad, created in-house (as is all of its marketing), garnered more than 20 million impressions on Pornhub, while the dedicated landing page was visited more than half a million times, netting 330,000 visitors to the Moose Knuckles brand.
Now, in what might seem tame in comparison, the brand is rolling out a horror-themed fall push based on the growing popularity of the spooky genre in theatres. Launching in October, the campaign includes a BuzzFeed-style "What stereotypical horror cliché are you?" quiz (jock, nerd, virgin) and a party in Berlin ahead of one of the world's biggest fright film fests.
The brand is able to be edgy largely because it has a strong direct-to-consumer business through its online web store, as well as pop-ups, showrooms and flagship retail locations, says Moose Knuckles CEO Noah Stern. That gives the brand the flexibility to try things, even if there is distributor push back, he says.
That take-it-or-leave-it approach also means that Moose Knuckles is able to push its retail partners on things like product placement, he says. Retailers should never position the parkas next to other outerwear, for example. Rather, Moose Knuckles must be on display in the fashion section. And while its partnerships with luxury retailers, such as Nordstrom, Saks and Holt Renfrew, are key – the company will soon have three more standalone stores, with another 10 locations within the next few years.
Its store openings are a big to-do, Hoff adds. She points to the Yorkdale launch last year, which drew Canadian singer Roy Woods and Kylie Jenner's BFF Jordyn Woods (no relation). It was all about a high-low approach (which, she says, is a great way of viewing Moose Knuckles as a whole): waiters in tuxes served cheeseburgers; limos shuttled guests to the party where exotic dancers delivered pizza; and champagne was served next to pizza. Not only is this all very Instagrammable, it's also a way to reach millennials, as they've bought in to this high-low approach to fashion, Hoff adds.
"[Millennials] drink $1,000 bottles of champagne and eat McDonald's cheeseburgers. It's mixing Gucci sneakers with your favourite vintage T-shirt," she says. "Luxury brands are trying to find a pathway to this massive middle class that are shopping 'up' to buy luxury goods… There's lots of silliness [to our brand]. But we're also really well-made beautiful luxury items that'll last. And you look like money when you wear it."
Mackage is the 'final layer' of urban cool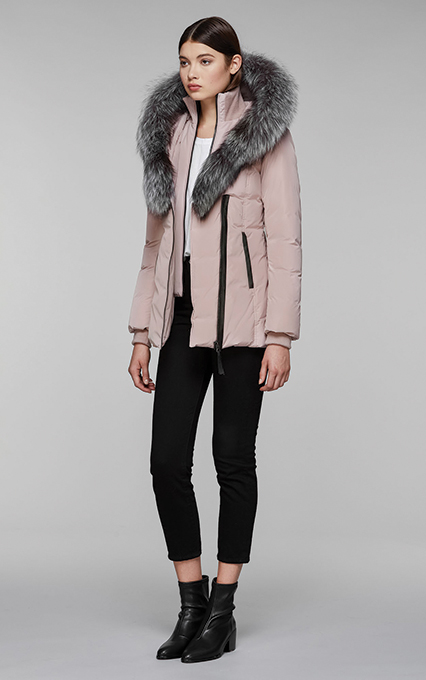 For Mackage, it's all about being that "final layer," a piece of urban cool that consumers can wear anywhere and everywhere, says Marianne Lauzon, CMO of Mackage owner APP Group. The brand, which is largely geared to women between the 25 and 40, has nurtured a fashion-forward "you too can be an Instagram superstar" appeal through its relationships with influencers (which it connects to via New York and London-based PR firm BCPM). Mackage's target demo tends to be urban, better educated, more affluent and diverse than the typical parka shopper, Lauzon adds.
Mackage, founded in 1999, has grown organically over the years, Lauzon says. It spends very little money on building awareness through advertising (though this year, it's nominally ramping up that digital media spend to help make the brand more top-of-mind). The awareness it tries to build is often via the 200 or so influencers it works with in any given year, or on re-targeting existing customers. The reasoning is simple: brand advocates are far more effective at bringing in new consumers than ad campaigns, she says.
Most of its new shoppers come via recommendations. In fact, one in three are direct results of friends and family referrals, she says. And once the shopper is in the funnel, they'll often buy multiple Mackage jackets (the brand carries spring and leather jackets, as well as parkas).
To continue to bolster its advocacy approach, this year, the brand is working with five influencers to form a Mackage crew, who will work with the brand to create content that can live on both the brand's owned and social stars' channels. That work is set to roll out in the late fall.
It's a fitting move, since content is the primary way millennials and Gen Z connect with brands, says Weintraub.
"For these generations, things like emotional connection and context are really important," he says. "These brands have typically taken a more storytelling approach and that's resonating."
The younger generation wants to associate itself with specific types of brands, says Weintraub, ones that reflect their own values. And even millennials in their 30s still gravitate towards that cool/hip/hot line. But what is considered cool, hip or hot is evolving.
Canada Goose celebrates utility, Hollywood North roots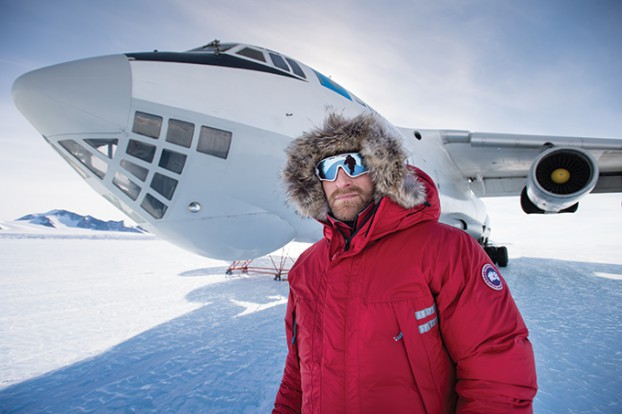 Just look at Canada Goose. The brand, while often donned by movie stars both on- and off-set, has a dedicated community of followers who see the utility of the jacket  (capable of withstanding extreme temperatures) as an enabler of their adventuring spirit, says Penny Brook, CMO of Canada Goose.

As such, the company often opts to tell the stories of its users. She points to a recent partnership with Ben Saunders, who trekked across the Antarctic solo in 2017. The journey was filmed and housed on YouTube. Saunders now regularly attends Canada Goose store events to speak with consumers about the experience. A recent event in London's trendy Shoreditch neighbourhood was at capacity, filled with a decidedly hipster crowd, says Brook.

"If we look to 15 years ago, [Saunder's trek] would have seemed a little bit nerdy, and very niche," she says. "But now the world has changed. Storm chasing, stargazing, understanding mindfulness – this is becoming more important to people. And people are really striving to get more meaning from life."

Canada Goose still benefits from its varying celebrity endorsements. The symbiotic relationship began almost by chance: as Canada became a popular filming destination, local film crews would don the jackets to stay warm. Stars began asking for their own, and voilà, Canada Goose made its way into the closets of celebs. Then when Kate Upton donned a Canada Goose parka (and little else) on the cover of Sports Illustrated in 2013, the Canadian brand got global attention.

It still nurtures that A-list connection, often working with the likes of the Sundance Film Festival to get its gear into the right influential hands.

But Canada Goose also embraces that film connection in its marketing efforts, Brook says. She points to a U.K. push it did last winter, in which the brand hosted outdoor moving screenings in the frigid weather. Movie-goers in Milan, Berlin and London were provided jackets, cocktails and canapés while they watched a new film (often with some sort of Canada Goose connection) outside.

Brook says the events were Instagrammable, but also a way for shoppers to take the product out for a test drive. It plans to launch a similar push here in Canada and in other markets this year. "You give people a very aspirational experience, but it's facilitated by the product and its functionality," she says.

The company is supplementing this with a global winter ad campaign from New York agency Spring, being developed at press time. The push will be a continuation of its "Out There" campaign, launched in 2015, with the ads acting as mini films and featuring beautiful, rugged landscapes – perfect places where the coats can be used.

The campaigns are global, Brook says, because the brand found its consumer base around the world is more alike than dissimilar, despite their cultural or physical differences. "Goose people are global. It's more about the approach to life," she says. As the brand continues its global push, she says marketing has become even more streamlined because globalization has made consumer patterns more predictable.

Factors outside of marketers' hands, like climate change, may impact the luxury parka category, but there is still plenty of room to grow, Weintraub says. According to a global luxury survey from Deloitte, millennials and Gen Z will account for 40% of the overall luxury retail market by 2025, so brands getting those spenders in their funnel now are more likely to be rewarded.

The red-hot parka market shows no signs of cooling yet, as the luxury market is still very underserved, says Weintraub. Plus, the recent additions of Saks and Nordstrom to the Canadian retail landscape means there are now more opportunities for local consumers to be exposed to these luxe parkas.

Canada's brands have invested heavily in areas beyond retail such as direct-to-consumer, which is a big opportunity to reach shoppers who aren't in proximity to luxury retailers – not to mention global shoppers, he adds. Canada Goose, for example, grew its direct-to-consumer business 121% between 2017 and 2018.

And many parka brands have broadened offerings for those days when it's not -25C out. Mackage sells leather jackets, while Moose Knuckles has an assortment of T-shirts and hats. Canada Goose has also invested in new lines of knitwear and lighter outdoor jackets, part of an effort to extend its reach with consumers in the off-winter months.

"It's helping keep people in the brand family," Weintraub says. "There will be a ceiling. There's only so many dollars to spend. But right now, the demand is still there and they have a fair bit of runway."