Making love last: Advice for the jaded shopper marketer
Industry experts channel Dear Abby to weigh-in on data sharing and successful re-packaging.
It can be tough for a shopper marketer to find love in these post-recessionary times. Do you feel like everyone agrees shopper marketing is important, but no one wants to invest the time to get to know you better? Or that your partners look at you for answers, but they're guarding the information you need to help them? Don't fret. Our award-winning shopper marketing experts will help you navigate the path to affection with advice, like how to stand out in a crowd, as Hudson's Bay did by partnering with brands like Converse.
Read on for more insights for the lovelorn.
Data starved
Dear Max,
I've always had a great relationship with my partner, Retail, until recently when Big Data came between us. Now, I feel like we hardly talk anymore. She has access to lots of info gleaned from her loyalty program, but whenever I ask about it, she quickly changes the subject. How can I get her to open up to me?
Out in the cold
Dear Out in the cold,
Relationships can be really tough, amiright? But they're a lot easier when we know what we want and how to express that. You need to define your boundaries and parameters but that's tough to do when you each have different expectations and multiple partners. This may work for Hugh Hefner, but it rarely works for anyone else.
It's entirely possible you're not the only one feeling this way. Your partner may well be looking at the data you've gained from your relationship with multiple other retailers and wondering why you're not sharing that. It's tough, though, as some of this is explicitly confidential and some is the sort of intimate info people feel they should keep to themselves. It's a very competitive environment, as everyone is essentially in bed with everyone else.
You're right to try and talk about it, but perhaps you can change your approach. Have you asked your retail partner exactly what they have access to and what they would be willing to share? Have you told them what you have access to yourself and volunteered to share that? Relationships are all about give and take, and it's especially hard for a partner to give to us when they think we may be holding something back.
I suggest opening up a formal channel of communication, but keeping it conversational. Have a coffee together and suggest you both may benefit from sharing.
But remember there are lots of other partners involved and that means a lot of sensitivities to manage. No one should feel pressured here, and no one should be made to feel guilty if they can't share something that belongs to someone else. In any relationship, compromise is important, but so is being able to take no for an answer. Don't let your desire for data ruin what may be an otherwise solid relationship.
Max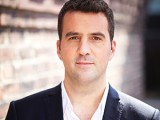 Max Valiquette
Managing director, strategy, Bensimon Byrne
Lacking personality
Dear Jane,
I'm a fashion retailer in a rocky relationship with my shopper. Lately, they only come by when there's a special event (read: sale) and I think they're seeing others. I've tried to plan more events, but they say I come off as desperate. How do I rebuild our relationship?

Down for the (dis)count
Dear Down for the (dis)count,
You've heard it before: fashion is fickle and a shopper can be too. But that doesn't mean your relationship is doomed to failure beyond the infatuation of sexy sales and discounts.
You need to reconnect on a deeper level. What do you have that makes you "The One?"
Look at Hudson's Bay. In the last few years, it has helped revitalize a centuries-old brand that had gone from distinguished to indistinguishable. You can do the same by using some of the same tactics:
Show your personality: Vice-chairman Bonnie Brooks worked to become the "face" of Hudson's Bay, which personalized and helped to differentiate it from competitors. It's a tried-and-true strategy (think Spence Diamonds and Bay Bloor Radio in Toronto).
Be exclusive: Those famous striped blankets have always been a symbol of quality and heritage, and now that halo extends onto the HBC Collection. Why not produce something unique to you? There's no better way to "be exclusive" with your shopper.
Borrow equity: Negotiate partnerships with other high-profile brands as The Bay did with popular designers like Brian Gluckstein and Kleinfeld Bridal.
Innovate: It's not always about new products. Sales communications can exhibit innovative thinking. For instance, The Bay used Shazam to make a virtual flyer where you could hear and see a promo on your smartphone. The spots created lots of PR and showed that The Bay understood digital.
Tell a story: Hudson's Bay was one of the first to introduce online one-day sales. Equally important to the savings was the story Brooks told: by offering limited-time and limited-circulation, the company could negotiate huge deals with big brands. It convinced shoppers to opt-in online and proved The Bay had serious retail clout.
You've got your own style – so show it, and your shopper will love you for it.
Jane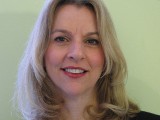 Jane Canapini
Freelance creative for Hunter Straker and Spider Marketing Solutions, and chief experience officer, Grey Routes & Tips
Poor packaging
Dear Dominique,
I'm a marketing director for a major Canadian food brand and we have body image issues. The look of our main product line feels plain and inadequate. I've been tasked with a redesign of the packaging but the trouble is I have no idea what's in fashion. Do you have any suggestions to help our product get its groove back?

Low self-esteem
Dear Low self-esteem,
That's an easy one. First, go to a supermarket and look at the shelves where your competitors are. See how they shout at you and compete for your attention? Make sure you shout loudest. Forget the trends or what's in fashion. Just be big and bold.
Sarcasm, I love it.
I got you for a minute. I would never, ever, go down this road. As a trained designer, I believe you can break through the clutter by doing things differently. Instead of being part of this tasteless, ugly fight occurring in those infinite aisles of mediocrity, inspire with great design.
Skim the countless blogs and design mags for inspiration. All the fashion and trends are in there for you to choose from. Let those clean, crisp, modern, minimalist package designs brainwash you. After all, design annuals are the best manuals!
Double-sarcasm. Sorry. As someone once said to me, annuals are definitely not manuals.
No more kidding. Here are the steps I would take:
1) Understand why change is required. Are sales down? Is there fresh competition? Has your product improved? Are you freshening up a dusty brand? Pushing a new brand promise?
2) Get your story straight. A defined and clear brand promise is your best asset. Remember, your product is your best owned media, so ensure your packaging delivers the right story. It's not just a nice graphic on a box, it's your Trojan horse.
3) Make things right. If your promise and story are unique, you should end up with a unique design. Nothing will look like it and nothing will compare. You will stand out.
I triple-dog-dare you to follow these three steps. If you do, customers will recognize you, buy your products and share the love. Well-crafted, insightful communication always works.
Dom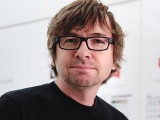 Dominique Trudeau,
President and CD, Couleur Locale