Top Cannes contenders: Branded Content
With an extended Cannes deadline, strategy continues to count down the campaigns most likely to win big at this year's festival.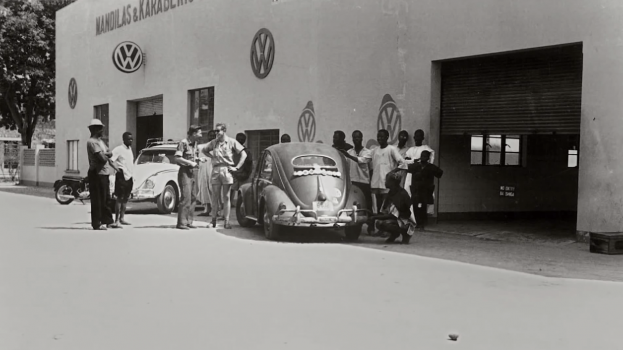 Good news, creatives. Cannes has extended its entry deadline until April 11. As we count down the days to the Cannes Lions, strategy is rounding out the most likely contenders for each category, tapping the top folks in the industry to help us narrow down the list. This week, we're taking a gander in the Branded Content category. Check back regularly until the deadline to see which campaigns have the best shot in Cannes.

Branded Content

Campaign: Once More: The Story of VIN 903847
Brand: Volkswagen
Agency: Red Urban

Chosen by: Anthony Hello, business lead, Bensimon Byrne

Volkswagen heightens universal fondness for its iconic Beetle in this charming half-hour documentary directed by Academy Award nominee Hubert Davis, that chronicles one 1955 Beetle's enduring adventure across owners and continents.

Volkswagen and Red Urban succeed here with "Once More," a Canadian-born story with global impact and appeal. Nostalgia, perseverance and determination underlie a storyline that largely chronicles three epic global road trips taken by the vehicle's original owner, German-born Canadian, Wolfgang Paul Loofs. Aired in a somewhat ironic commercial-free time buy on Discovery and Bravo, the piece stands up as engaging and relevant to Volkswagen enthusiasts, surely, but also to the casual viewer. It's a real and timeless story unencumbered that confidently eschews sales-y, force-fitted branding.

The hottest topic in branded content is, of course, metrics. In the case of "Once More," I'm left with no knowledge of the current Beetle model's features or even a single visual of it, but I'm absolutely left with a new spark of brand affinity, a curiosity about similar stories other owners might have and a genuine interest in finding out what the Beetle looks like, sounds like and drives like now. I suspect Volkswagen and, very likely, the Cannes Branded Content jury will deem that outcome a success.

Campaign: Unite All Originals
Brand:  Adidas
Agency: Sid Lee

Chosen by: Randy Stein, partner, Grip

Adidas brings together "originals" to create content, and then engages consumers to produce unique works of music and video by creating "collisions" of that content.

So often, branded content tends to be more about the brand, and less about the content.  It takes a brave client to let the content be the star of the show. A great example of branded content done right is this wonderful work by Adidas. By recruiting true originals like Run DMC to create original music and video, and then allowing fans to further create original content by "mashing up" the elements, this is work that continues to engage and re-engage. And while the brand is prominent throughout, it never steals the thunder from highly entertaining and engaging content. Best of all, the work effortlessly reaffirms Adidas as the brand for true originals.

Campaign: Kaz
Brand: Sony Playstation
Creators: Tamir Moscovici, Paul Proulx

Chosen by: Cory Eisentraut, group CD, Cundari

While the vast majority of the work submitted to Cannes is done by agencies, every so often individuals who aren't from the traditional ad world create something that is just too good to ignore. The Canadian piece I'd like to highlight as a strong contender in the Branded Content and Entertainment category is Kaz: Pushing the Virtual Divide, an incredible feature-length documentary created by director Tamir Moscovici and editor Paul Proulx. After the success of their film Urban Outlaw (also worth checking out on YouTube) Moscovici was personally approached by Sony Playstation to create a tribute to Gran Turismo and its creator, Kazunori Yamauchi (Kaz). The result, of course, is much more than that. Kaz is a wonderfully non-linear examination of artistic drive and the creative process. It doesn't hurt that it also happens to feature some of the most incredible driving footage I've ever seen. Here's hoping that among all the agency work being fêted inside the Palais, there's a bit of spotlight left for Moscovici and Proulx, and their beautiful film.

Did we miss a top Branded Content contender? Weigh in below. 

Check out the contenders in the Product Design, Design, Cyber, Direct, Radio, Innovation, Creative Effectiveness, Film Craft, Promo & Activation, PR, Mobile and Film categories.