Canada picks up eight Lions
Canada has won two Silver and six Bronze Lions across Design, Cyber and Radio.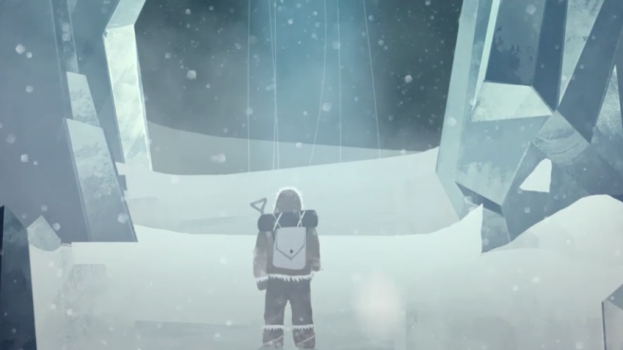 By Val Maloney and Emily Wexler

After a two-night losing streak at the 2014 Cannes Lions International Festival of Creativity, Canada brought home two Silver and six Bronze Lions at tonight's awards.

Design:

Calgary agencies swept the category for Canada, with two Silvers and one Bronze Lion given to agencies based in the city.

Wax Calgary won a Silver for its "Staple" piece for the Calgary Society for Persons with Disabilities. The report had a staple in the middle of it, making it difficult to read and demonstrating the challenges of having a disability. It already won a coveted Black Pencil at the D&AD Awards in the spring.

Barry Quinn, ECD at Juniper Park, who was the Canadian juror in Design, said the Wax piece worked well because it was something that could only be done using print.

"It showed how disabled people have to work harder to do things by making people work around a book," he said. "They did so little but they did it all so perfectly."

Also taking a Silver Lion was Critical Mass in Calgary for its "Massey Lectures" project for House of Anansi Press. The app allowed users to easily find information on the speaking author, purchase and download their books, as well as make notes.

"The Massey piece would have traditionally been a book but they took it to another level with digital," said Quinn. "It worked really well and most of the jurors felt that if they had done a digital [execution], they would be really happy to have done that one."

Taking home a Bronze for Canada in the category was Trigger Communications for its 2012 annual report for the Calgary Zoo. Rather than print the report, the agency made it available to the public online through Instagram, making it as social as the zoo itself.

"The Calgary Zoo used social media because the zoo is a social place," he says. "They made it so anyone could follow the annual report and each piece was done differently – they weren't repeating the same photos over and over."

The Grand Prix in Design went to Anti Bergen in Norway for the Bergen International Festival branding campaign. The campaign worked off the music festival, using pixels like musicians would use notes to create campaign assets that were all uniquely different. 

Cyber:

Canada took four Bronze Lions in Cyber, with two prizes going to Cossette Montreal for its "Heart of the Arctic" work for the Royal Canadian Mint. The agency created an interactive microsite along with digital production shop Jam3 and design shop Tendril for the campaign. The site invited children to become explorers on a scavenger hunt and find objects to unlock coins.

Canadian Cyber jury member and Taxi chief creative officer Frazer Jelleyman said the campaign was "wonderful" because it talked to children in their own language.

Also taking home a Bronze was WestJet Calgary for its "WestJet Christmas Miracle" project. The campaign, with work from Mosaic and Studio M, gave unsuspecting flyers what they wanted for Christmas and went viral around the world.

"WestJet's 'Christmas Miracle' was something that people wished that they had done," said Jelleyman. "Christmas is a very caring and giving time so how better to celebrate that than by caring and giving?"

Rethink Vancouver also took home a Bronze in Cyber for Molson Canadian and the "Beer Fridge." The campaign brought a fridge full of cold Molson Canadian to foreign countries, with the catch that it could only be unlocked by someone with a Canadian passport.

The Cyber jury awarded Grand Prix status to three campaigns, the first to France and Iconoclast Paris for its "24 Hours of Happy" video to launch Pharrell Williams' song "Happy" last fall. Users interacting with the video could see over 300 dancers getting down to the song at any point, day or night.

Creative Artists Agency was also awarded a Grand Prix for its "Scarecrow" project for Chipotle in the U.S. The campaign included an online video and game that aimed to educate viewers and users about where their food comes from, and acted as a follow-up to the award-winning "Back to the Start" campaign from two years ago.

The final Grand Prix was awarded to Forsman & Bodenfors in Sweden for its "Live Test Series" work for Volvo Trucks. From Jean-Claude Van Damme's "Epic Split" to videos showcasing the revamped vehicle's other new features, the campaign aimed to catch the attention of influencers of those who might buy the new truck.

Radio:

Montreal-based Bleublancrouge scored a Bronze Campaign Lion for its series of ads for the television show Major Crimes, which airs on Bell Media channel Series+ in Quebec.

The spots start with an announcer talking about the show and the crimes it features, but then suddenly she becomes a victim of the crime herself, described using only sound effect (like a gunshot or a shovel to the head). There is no tagline at the end or explanation of what the listener just heard, it simply ends. There were four spots in the series – "Boat," "Gun," "Kidnapping" and "Shovel."

"I love that the takeaway is what the listener created in their mind as the visual, and it's not then immediately interrupted with a 'brought to you by' [message]," said Canadian juror Tom Eymundson, partner and director at Pirate Group, noting sound production by Sonart was done exceptionally well. "When most people want to present a crime in radio, they don't present it in the form of sound effects, they describe it. The description never does the crime scene [justice]."

When it came to trends in the Radio category this year, the use of well-written monologues was mentioned, and the Grand Prix was a reflection of that. The spots for Lucozade energy drink by South African agency Ogilvy & Mather Johannesburg contained epic monologues where a man describes how he gets through "harrowing" situations like a teleconference, a kids' party and an Enrique Iglesias concert with his girlfriend.

According to head juror Tony Hertz, owner and CD of Tony Hertz: Radio & Brand Sound, there were no gimmicks, it was about great craft and great production.

When asked if more "traditional" radio was awarded this year versus clever uses of the medium, Eymundson said, "They didn't reward it more, [but] what was refreshing was that there was an effort to go back and craft great traditional radio using great storytelling, great acting and great insight…and for so many years that seemed to be falling by the wayside – it's either [about] a price or it's a gimmick."

Eymundson also noted one product category was noticeably lacking. While Radio is usually inundated with beer ads, there seemed to be fewer entries this year, with only two making the shortlist and one medalling.

"So for those looking for an opportunity for next year, think beer."

Press:

Canada had no shortlisted entries for Press, but the Grand Prix went to the print ads for the Harvey Nichols holiday campaign "Sorry I Spent it All on Myself" by Adam&EveDDB London, which also won the Grand Prix in Promo and Activation.

Product Design:

There were nine Lions handed out in Product Design, with the Grand Prix going to G-Star Raw's "Raw for the Oceans," entered by G-Star Raw Amsterdam, FHV BBDO Amsterdam and Part of a Bigger Plan Amsterdam. A partnership with Pharrell Williams and his company Bionic Yarn, it is a collection of denim made from recycled plastic found in the ocean, which turns pollution into fashion.

Correction: an earlier version of this article said Canada picked up seven Lions, when in fact it was eight. We regret the error.