The new media partners
Content players like Canadian Tire and TSN are increasingly securing deals to reach the masses amidst today's fragmentation.
In today's fragmented mediaverse, no brand, channel or media company is an island unto itself – they must bind together with others to create mass audiences and scale. Big events like the Olympics have seen these blockbuster deals for years, first from the consortium between Bell Media and Rogers and then this year with CBC sharing its content load with other media companies like Rogers-owned Sportsnet in order to provide all the necessary coverage from Sochi. Now these types of deals are happening among the digital players.
Going into their third year now, the Digital NewFronts have brought their own breed of deals to market. This year they made headlines with handshakes between AOL Canada and GroupM, and Yahoo! and Live Nation, the latter pair announcing they would air one live concert online per day starting this summer.
Before you sign your next deal read about the recent ones in the content space as we run down the newest partners in Canadian media.
AOL and GroupM
The digital original programming market is picking up speed in Canada, but most agencies didn't have a shot at AOL Canada's slate of 16 U.S.-produced shows because they were purchased in full by GroupM before the media co even previewed the trailers at its official New York City NewFront in April. The deal was a result of AOL looking to sell the slate from a more mature sales strategy than last year, according to Dana Toering, head of revenue for AOL Canada.
"We set up meetings with our key partners and showed them our slate behind closed doors," he says. "GroupM immediately stepped up, and within minutes of finishing their presentation, expressed interest in owning the rights to the entire slate of original productions. We put together a deal and signed off on it within 24 hours."
Toering says demand for digital video has been very strong this year, with shifts in viewer habits finally getting noticed and backed by serious dollars.
Money to partner with AOL Canada around its slate of "Originals," including talent and producers such as James Franco, Ellen DeGeneres and Sarah Jessica Parker, will not be moved from investments in other platforms like TV, says Stuart Garvie, CCO of Canada at GroupM, who helped arrange the deal with AOL Canada.
"The market has started to mature past the either/or arguments for TV and digital," he says. "You need to be careful of throwing the baby out with the bathwater – content on TV right now is as good as it has ever been. There are more conversations about how things are working together rather than TV being dead."
Yahoo! and Live Nation
At its NewFront this spring, Yahoo! announced it would air a concert each day from Live Nation on Yahoo Live this summer. Ned Brody, head of Americas, Yahoo!, says the deal is the evolution of a program the brand started last fall when it live-streamed concerts from Katy Perry and One Direction, and saw audience numbers increase with each presentation. "The deal with Live Nation was a big cheque to write but it also has the potential to have a lot of impact. There are very few times that you can do something that changes the way people do things, but there was a lot of opportunity to disrupt the industry with this."
Will Pate, VP of digital at M2 Canada, says the Yahoo! deal gets some of the attention audiences are paying towards live events without "getting in the much more difficult waters around sports."
"I suspect there wasn't a long lineup at the door for Live Nation the same way there would be for major league sports rights. I think Yahoo! found something that was undervalued and found a way to take it to digital in an interesting way. This raises the question for other digital partners; what other pieces of the live experience can they bring to life on the web? Music and sports are two big ones but there are many more, like sports that are popular with more niche communities. This blows the doors open and I would like to see much more serious thinking about how digital companies can bring these deals to life."
While hesitant to state audience expectations, Brody says Yahoo! is hoping to draw numbers far greater than those at the live venues. He adds that sponsors, of which there are four who have signed on in the U.S. (Canadian ad models hadn't been disclosed at press time), will have the power of suggestion but not selection of the artists around which their content will appear.
The partnership also has benefits for the artists showcased, who typically make money touring more than through record deals. "We want Yahoo! to be the place that users go to see live content," he says. "I think you will be seeing an increasing number of partnerships between content and distribution companies."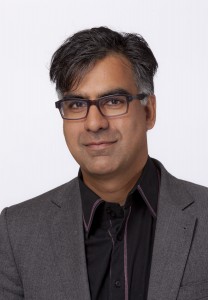 Blue Ant Media and Omnia Media
Earlier this spring, Toronto-based Blue Ant Media increased its stake in the digital landscape when it announced it would partner with music-focused Omnia Media, a YouTube multi-channel network, with plans to eventually own it.
The deal gives Blue Ant exclusive rights to L.A.-based Omnia's programming slate from 650 music artists and gamers, such as Tyga, The Weeknd and Wyclef Jean, as well as access to its over 40 million YouTube subscribers and 100 million fans on Facebook.
"This deal made sense because YouTube has incredible reach but doesn't yet have a fully scaled monetization model. But the audiences are there," says Raja Khanna, CEO of TV and digital for Blue Ant Media.
"We thought one way to get into this game was to partner with creators who already have content to combine it with our original shows."
Khanna says the partnership is the latest in a series of strategic moves to increase Blue Ant's presence online and in digital video.
The media co also recently unveiled its new Blue Ant Studio, a street-level production hub for Canadian YouTube talent to come and work.
"One of my concerns in Canada is that we don't have a strong enough centre of excellence around the world of online video," he says. "Partnerships are a great first way to build the space and learn. Another step is getting more companies in Toronto to think the way we do about digital video and investing in it in a robust way. We are diving in. The business model is there, and it's emerging and changing."
IPG and Vimeo
Mediabrands Publishing, a production arm of IPG Mediabrands, has signed a deal to partner with Vimeo to commission branded content from its community of filmmakers.
The deal, which will be live in Canada as well as the U.S., means any filmmaker within the Vimeo community could be approached to create work for one of the agency's clients, such as Coca-Cola and Boston Pizza in Canada, and would be paid upfront for the sponsored content deal.
Content created as part of the deal will be distributed on the video site as well as channels owned by the particular brand. The first client to work with Vimeo on the deal is U.S.-based financial firm Charles Schwab, creating a series of videos around a campaign that will go live this summer.
"We have a directory of filmmakers and are able to source creators based on a brand's need," says Greg Clayman, general manager, audience networks, Vimeo. "Our curation team maintains relationships with a number of filmmakers and is always on the lookout for high quality work, not only for Staff Pick consideration but also just talented creators that could be tapped for brand opportunities."
Canadian Tire and TSN
The sports landscape in Canada hasn't seen as much of a shakeup as it saw in the past eight months in recent (or this writer's) memory, with Rogers Media buying rights to national NHL games and TSN announcing it will launch three new channels to get at the live sports-loving audience. And one brand is taking advantage, going beyond buying ad space to become a content partner.

After noticing what Duncan Fulton, SVP communications, Canadian Tire and CMO, Mark's, FGL Sports, called a noticeable lack of sports content in its mix, the Canadian Tire Corporation signed a partnership with Bell Media's TSN that could include everything from traditional placements to deep-dives into the content space.

"We use sport to drive culture inside the company, to build the brand externally and as a growth driver. Being relevant in and around sport is exceptionally on strategy for us," says Fulton. "We want to be more present and relevant to audiences who care about sports. That's when the journey moved, from 'quick we need more TV', to 'quick we need more content'."

Fulton says the three-year partnership will enable the company to make content plays ranging from its upcoming Instagram-centric campaign with the Toronto Raptors to branded content like the show it did with the CBC and NHL star Jonathan Toews ahead of the Olympics.

"A simple example of the kinds of pieces we will be creating in the deal came when we were close to closing it and were taking a group of kids from Jumpstart to game seven of the Toronto Raptors playoff match. We got a video team to capture the excitement around it. TSN interviewed the group on the court, because we didn't have access inside the team but TSN did. They created a two-minute video that they posted online on its newly-launched site BarDown and we used it on our Twitter and Facebook pages. We have created the latitude to do a lot of things with this deal, we are really only limited by the creativity of our two teams."