Volkswagen names new AOR
After five years with Red Urban and Palm + Havas, the car company reviewed its options, sought out an agency with boots on the ground across Canada and landed on DDB.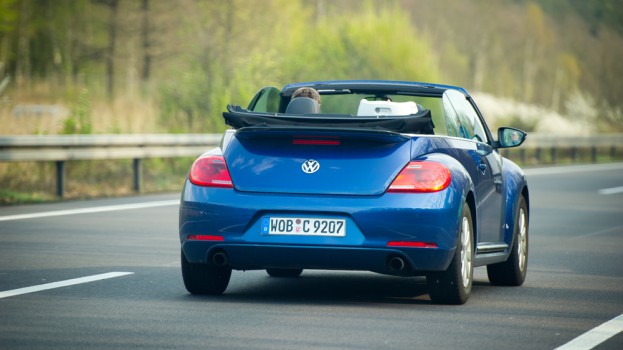 Almost five years after winning the Volkswagen account and opening its doors, Red Urban is saying goodbye to the car company, which has named DDB as its AOR. DDB officially picks up the account in 2015, and Red Urban and Palm + Havas will continue to handle creative for Volkswagen for the remainder of 2014.

As a result of the account win, which is a "large" account," the agency had to cut ties with Subaru, which has been on its client roster for 10 years, says David Leonard, president and COO at DDB. It is currently in the process of helping Subaru decide its next move.

"It's a sad parting of ways, but we're excited to be taking on Volkswagen once again," Leonard says, referencing the fact that DDB held the account in the '90s. He adds the account will most likely result in hiring across the network, but specifically in Montreal and Vancouver, however it is early days and he couldn't confirm details.

Peter Blackwell, director of marketing at Volkswagen, says the process to switch agencies began about a year ago, as a result of the brand's globally-mandated review process, which requires it to examine its agency structures once every five years. Media planning and buying remains with the brand's global AOR Mediacom – everything else from strategic planning to creative execution to below-the-line marcom will sit under DDB, he says.

As a result of a comprehensive five-year plan, Volkswagen brought in consulting firm Reynolds & Fyshe to examine the agency landscape in Canada and help it find a partner that could meet four criteria. First off, the brand required an agency that could consolidate everything (except media planning and buying) under a single roof (including French creative); had strong strategic planning abilities; could provide proof that it could drive business results (looking beyond just awards); and finally, could reflect the continued regional differences of Canada, Blackwell says. The nation is no longer made up of just French and English, but is increasingly regional in culture. As a result, VW was looking for an agency with "boots on the ground" across the country. And DDB was one of the few that could fit that bill. As such there was no RFP process and no other agencies were invited to pitch.

Though DDB works with Volkswagen in a number of markets globally, this was not a factor in its decision to shift to the agency, but a nice benefit, he adds.

Both agencies have won a number of awards for their work with their respective car companies. Most recently, Red Urban picked up a Silver and Bronze Cannes Lion for its documentary Once More, while DDB has been a mainstay on the award circuit for its Subaru work, including two CASSIES wins (check them out here and here).

Image courtesy of Shutterstock.