Barbie packs some power
The brand's new global campaign is all about showcasing how girls can be superheroes in their everyday lives.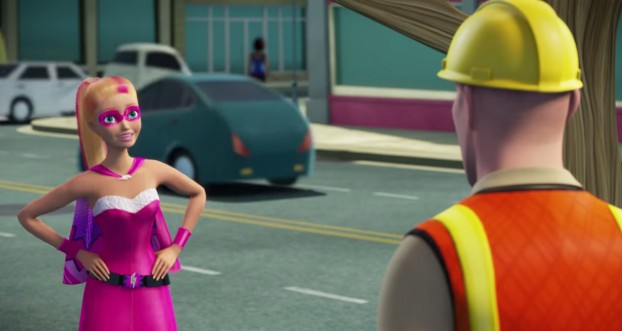 A version of this story appears in the April issue of strategy.

Move over Wonder Woman. In her 56 years, Barbie has held a variety of careers, but for the first time, she's a superhero.

Barbie's global platform for 2015 is all around being super, and encouraging young girls to do the same – even without magic powers. The campaign is promoting the new "Barbie in Princess Power" line of products, a DVD release, toys of the movie's characters, colouring and storybooks and apparel.

The global site, BeSuper.com, allows girls to create comics of themselves and share the ways they are super – like by sharing with friends, or helping in their communities. Each market has its own localized elements added to the site, with the Canadian components created by Toronto agency TrojanOne.

In Canada, the campaign is focused on a "Super Squad" concept, led by four young Canadian girls being highlighted for their work in their communities.

Along with PR firm Strategic Objectives, TrojanOne went out to search for inspirational young girls in Canada helping their communities. The leaders, between seven and 12, have each created programs in their hometowns focused on the environment, raising money for a local hospital through a charity fashion show, a healthy eating program and making fleece blankets for cancer patients.

A series of videos on the site showcase how the girls have made an impact on their communities, meant to inspire other girls to do the same. Mattel is also donating $15,000 to the four leaders' programs.

The brand is also using blogger outreach and the #BeSuper hashtag on social media to get moms to share how their daughters are super.

Canadian girls can also sign up to be part of the squad and receive monthly missions, inspired by the leaders. For example, this month they can share how they've been kind to receive a badge, and the chance to have their story animated in a mini-movie, along with winning product giveaways.

"Barbie's always been about empowerment," says Gary Watson, ECD at TrojanOne. "This to me is just a great platform that celebrates that kids can really make a difference and provides great inspiration for young girls to get active in their communities and aspire to be good citizens."

Barbie's brand positioning is around anything being possible, and her series of careers has showcased that being a girl is limitless, but the brand has always highlighted that in a more understated way, Lu Huang, senior marketing associate at Mattel Canada, also notes.

With more overtly-powerful figures becoming popular – like the Hunger Games franchise's Katniss Everdeen – it was a good time to take Barbie to a more powerful place, she says.

"I think part of it is the fun element as well," she says. Superheroes like Batman and Superman tend to skew toward boys, so having a fun female superhero was exciting.

The new campaign is in line with previous empowerment-focused products like last year's Entrepreneur Barbie release. The brand also focused on promoting altruistic acts with its CSR initiative last year asking girls to wish for gifts for someone other than themselves.

The brand is driving traffic to the Be Super site through its TV ads (part of its global advertising created by Mattel Marketing Communications), with the media buy led by Carat. OOH advertising, which also includes the global creative, was bought through Astral, Outfront Media and Clear Channel.

On March 21, the brand will also host special screenings of the Princess Power movie at select Cineplex locations across Canada, inviting the Super Squad leaders to participate. Super Squad members can download free tickets online and are encouraged to dress in superhero outfits and bring canned food items to the show, all in line with the campaign's empowerment angle.