Yes we Cannes: All about the kids
Our latest look at Canadian contenders at Cannes includes three campaigns focused on the future.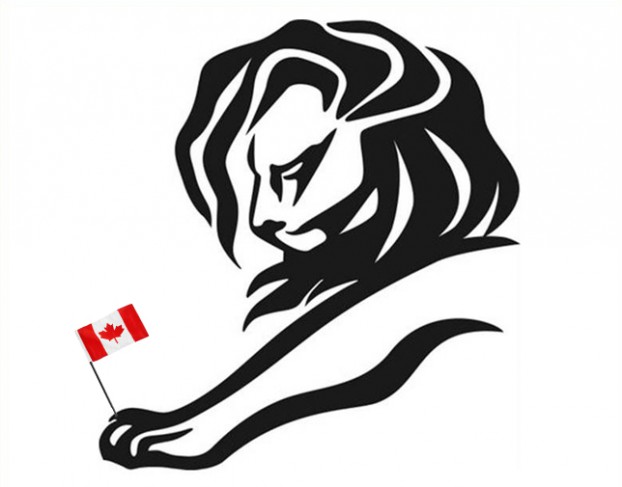 The deadline for submissions to the Cannes Lions International Festival of Creativity is fast approaching. To mark the occasion, we turned to some of the industry's top brass to give us an idea of which Canadian campaigns might make an impact in Cannes this year and who should leave a little extra room in their luggage to get that Lion back home. 
Like two other campaigns we recently featured aimed at creating positive change, these three contenders are also focused on a better future by changing attitudes among Canada's youngest demographics, as well as their health.
Campaign: Kids Read Mean Tweets
Brand: The Canadian Safe School Network
Agency: John St.
Using the popularity of the Jimmy Kimmel Show's "Celebrities Read Mean Tweets" YouTube segments, this campaign took a new approach by featuring pre-teens reading cruel tweets aimed at them – proving that online bullying is really no joke.
"If co-opting cultural phenomena is the new media buy, then this awareness piece for the Canadian Safe School Network is a Super Bowl spot," says Shane Ogilvie, co-founder at The Garden.
"The content is compelling and the format makes it talk-worthy and very shareable," he says. "And while it stands a good chance of winning in the Film category, my guess is this one could also take home a Branded Content Lion. Either way, it's sure to make Canada proud at this year's festival."
Campaign: #TheGaySweater
Brand: The Canadian Centre for Gender and Sexual Diversity
Agency: Saatch & Saatchi
The most recent of the campaigns featured, #TheGaySweater project launched earlier this week during Toronto Fashion Week. Aimed at getting people – particularly kids – to stop calling things "gay," the CCGSD and Toronto's Saatchi & Saatchi created what they called the world's first truly gay object – a sweater knit entirely from hair donated by the LGBT community.
"As marketers we all know that words have power," says Cory Eisentraut, group CD at Cundari. "Unfortunately, too often that power is used to hurt or embarrass. This campaign is taking this reality head-on and doing so in a wonderful (and very unorthodox) way.
Along with the actual sweater being debuted during Fashion Week, and videos focused on the cause and process of making the garment, the CCGSD also created educational materials aimed at different age groups, to be used in schools, highlighting why exactly calling something "gay" is inappropriate.
"I love this campaign because by creating the first piece of clothing that could literally be called 'gay' they are illustrating that no other item should be – particularly when that item is being disparaged," Eisentraut says. "While this is a very new campaign, I feel it will create as much discussion in the PR and Film categories as it will in the rest of the world. Audacity like this deserves to be awarded. Especially when it is for such a positive cause."
Campaign: Better Tomorrows
Brand: SickKids Foundation
Agency: JWT
To reach potential donors, SickKids and JWT created 45 different 30-second spots all focused on real patients' lives for its holiday campaign last year. Each one puts the spotlight on a unique story of what happens in a 24-hour period at the hosptial, marked with the "make their tomorrow as good as your today" tagline.
"An ambitious production that I can only assume took a significant emotional toll on all involved," says Patrick Scissons, chief creative officer at Grey. "But the silver lining is the blood, sweat and tears that people put into this project definitely shows in the film and stories told. It may have a shot in Film, but I think it's better poised for a Lion in Cyber's online content categories."
With files from Josh Kolm