Showing mom some love
Brands like Tassimo, Sport Chek and Blacks want to move you to tears this Mother's Day, while Telus tickles your funny bone.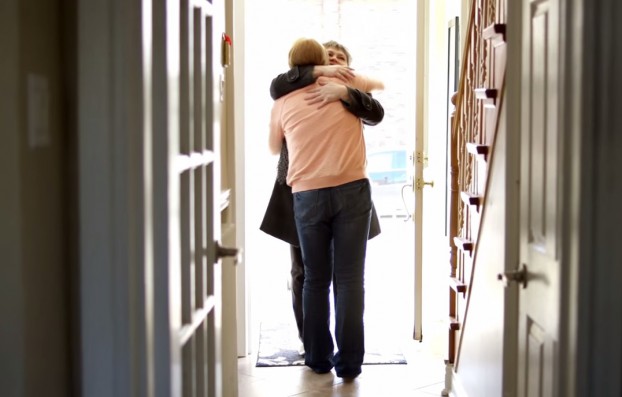 In case you forgot, Mother's Day is this coming Sunday. Before you rush out for a last-minute gift, check out some of the touching spots brands have created to connect with moms and their kids this year.

Mom's not like anybody else

In line with its black and white "Not like Me" spots that launched last holiday season, Tassimo's Mother's Day spot marks a shift away from the brand's emphasis on barcode technology. The more emotional play and new creative, centred on personalization and showing a diverse range of people, also showcases Tassimo products as a great gift idea and a way to thank your mom for all she's done, says Janis Norwood, senior brand manager at Kraft Canada. The Mother's Day spot is accompanied by social media, in-store merchandising, and a Breakfast Television sponsorship. The new campaign was created by Ogilvy, and will be continued by Taxi, which has taken over the account. Digital is managed by Union and media by Starcom.

Sport Chek's hardworking spot

With its 60-second #DedicatedtoMom spot, retailer Sport Chek wants to show that mothers go through just as much blood, sweat and tears as their athlete children and that "while we work hard, one person is always working harder" – so don't let her go unappreciated. Rethink led the creative for the spot, which will have paid social support led by Touché! and North Strategic. 

Blacks captures a surprising moment

Photography brand Blacks celebrated motherhood by documenting a surprise encounter between a mom and her daughter Anna who don't often get to share their special moments. Developed by Cossette, the emotional video unites the pair, who don't get to see each other as much as they'd like because of distance, but who can reminisce together around their family history, documented by photos displayed around the home (a surprise for Anna's mother). The spot is capped off by a touching moment when Anna has one last surprise.

Canada Bread's homecoming

Canada Bread brand Ben's bakery used the surprise element in its own Mother's Day spot, which is all about coming home. The touching video, created by Target in Newfoundland, is all about the importance of family in Atlantic Canada, and how despite many people having to leave for economic or other reasons, there's still no place like home. The video, featuring a family that's had to move to Alberta coming home to Newfoundland to surprise their mother and grandmother, will run through paid media on Facebook as well as TrueView on YouTube.

Telus gets to the point

Telus went in a different direction, hoping to spark some laughs instead of tears with its Mother's Day spot. Working with The&Partnership and Studio M, the brand will be using its social channels to push out its "Tough Guys" spot, featuring a group of guys guys reminding us to do the right thing – call your mom.