Leo Burnett and Grey rake in Direct, Press, Promo shortlist noms
DDB, JWT, Lg2 and Rethink also bring in a slew of nominations on the first day of the Cannes Lions fest.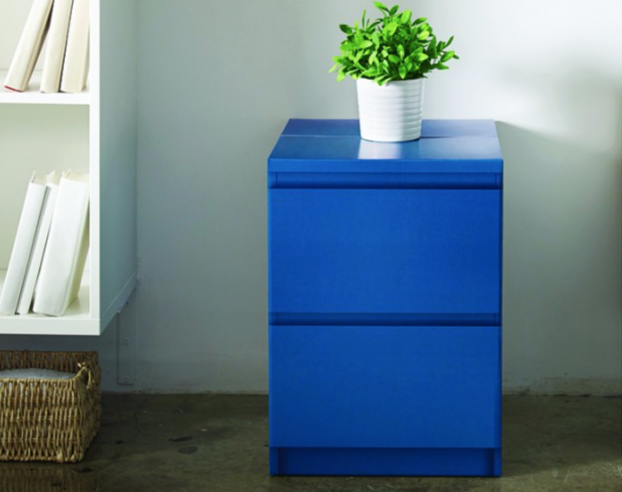 By Jennifer Horn and Josh Kolm
The first round of shortlists have been released for the 2015 Cannes Lions of Creativity, and it's a mixed bag for Canada. Despite getting shut out of the Mobile category, the country received 22 mentions among the finalists in Direct, Press, and Promo & Activation.
The winners will be announced at a gala Monday evening. Follow #strategyatcannes or our Cannes 2015 tag to stay up to speed on all results.
Direct: 9
Ikea "Inspiration Boxes" Leo Burnett Toronto
Target Ambient Media: Large Scale
Thousands move house the same day, and with this mass exodus, comes a scarcity of boxes. So the retailer and agency helped movers by dishing out free packing boxes that not only stored their possessions, but were also designed as actual-size replicas of Ikea furnishings, so people could sample the products in their new home.
The Hospital for Sick Children "Better Tomorrows" JWT
Direct response broadcast: TV, radio & infomercials
There's always the hope for "Better Tomorrows" at SickKids, as this campaign showed through 45 days of short, fly-on-the-wall, heart-wrenching videos of hospital patients and their loved ones receiving treatment.
Uber "Uber Safe" Rethink Toronto
Use of New Technology in a Direct Marketing Campaign
When there was no designated driver in sight one late night in Toronto, Uber helped out by giving night-owls a breathalyzer test on the street (via its "Uber Safe" kiosk), which measured their alcohol level and immediately ordered a free Uber cab if it was above the limit.
Moms Demand Action for Gun Sense "Groceries not guns" Grey Canada
Use of Social Audience in a Direct Marketing Campaign
Integrated Campaign Led by Direct Marketing
The video, "Not Allowed," which showed items like a skateboard banned from Kroger stores, while firearms are still accepted, was part of the org's efforts to convince the grocer to ban open-carry of firearms. The campaign also included the "World's Longest Receipt" where people could state how much they're spending at other retailers as a result of them boycotting the chain.
Always "#LikeAGirl" Leo Burnett Toronto
Use of Social Audience in a Direct Marketing Campaign
Fast Moving Consumer Goods
Writing for Direct
In the spot, Always and the Toronto, Chicago and London offices of Leo Burnett, filmed girls of different ages reacting to phrases like "run like a girl" or "throw like a girl." Some younger girls took it to mean "run/throw as fast as you can," showing they haven't yet been affected by the term. Teens and young women, however, demonstrated the negative meaning of the expression by feebly running and throwing a ball.
Bell Media (US Open) "Kings and Queens of the Court" Leo Burnett Toronto
Art Direction/Design for Direct

To promote its coverage of the U.S. Open tournament, Bell Media's TSN and Leo Burnett took to local courts to create massive visually-striking murals with 15,000 yellow balls.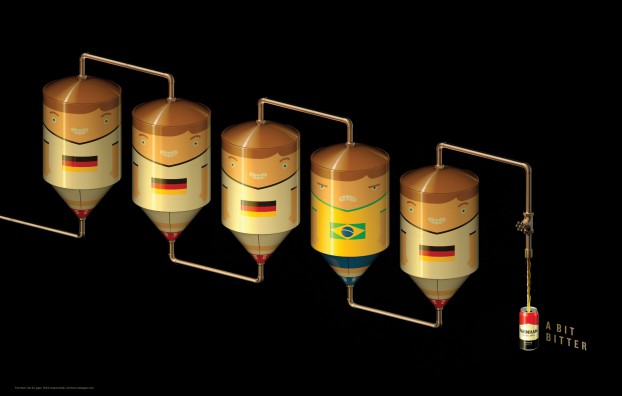 Press: 6
Farnham Ale & Lager "Soccer" and "Spouce" Lg2 Quebec
Alcoholic Drinks
The print ads, with the tagline "A Bit Bitter" launched in December and ran at trade shows and bars, as well as in specialized magazines in the Quebec market. They were also used as a giveaway for visitors to the brand's Quebec brewery.
Netflix "Life of Pi," "Fargo" and "Ghostbusters" DDB Canada (Vancouver)
Publications & Media
If you haven't seen the films Life of Pi, Fargo and Ghostbusters, then you won't get these print ads. Each were an ode to the films and their memorable characters/scenes, and were a follow up to the "You Gotta Get It To Get It" spots for Netflix last year.
Moms Demand Action for Gun Sense "Ice cream" Grey Canada
Public Health & Safety & Public Awareness Messages
In the same vein as the organization's "Not Allowed" spot for the "Grocers not guns" campaign, this print ad shows a striking contrast, with a man clutching a rifle next to a young girl golding an ice-cream. The tagline reads: "One of them isn't welcome at Kroger. Guess which one."
Promo & Activation: 7
Moms Demand Action for Gun Sense in America "Groceries Not Guns" Grey Canada
Public Health and Safety and Public Awareness Messages
Toronto PLFAG "Raise the Pride" JWT Toronto
Use of Promotional Events & Stunts
Looking to challenge online hate during World Pride in Toronto, JWT and Shanty Town set up a Pride Flag on the roof of a building in the city's Church and Wellesey Village for LGBT health advocacy group PFLAG. The flagpole was connected, and reacted to comments on Twitter, lowering the flag for every negative comment and raising it for every message of support.
Molson Canadian "Hockey Heaven" Rethink Toronto
Use of Social Audience in a Promotional Campaign
To celebrate the sometimes "irrational" levels of love some Canadians have for hockey, Molson and Rethink allowed fans to share the lengths they've gone to for a hockey game with the hashtag #AnythingForHockey. The best stories had a chance to win a variety of prizes, one of which was being invited to play a game at a rink constructed at the top of mountain.
Bell Media (TSN) "Kings and Queens of the Court" Leo Burnett Toronto
Use of Ambient (Large Scale)
P&G Always #LikeAGirl" Leo Burnett Toronto
Best Use of Social Platform(s) in a Promotional Campaign
Best Use of Social Audience in a Promotional Campaign
Fast Moving Consumer Goods (non-food)