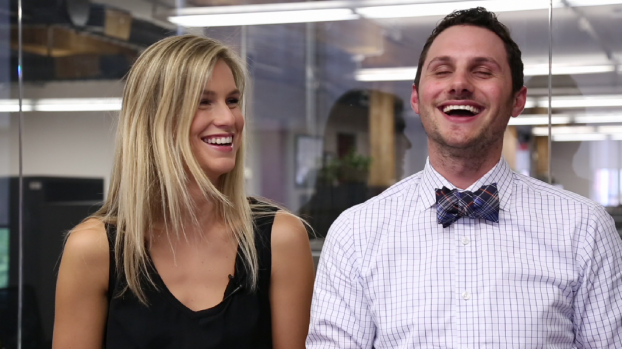 This story appears in the September 2015 issue of strategy.
In a small downtown Toronto studio, a pair of 20-somethings banter back and forth in front of a camera, throwing to off-screen content and cracking puns about things like a Calgary Stampeders-inspired corn maze.
They're Brodie Lawson and Max Rosenberg (pictured above), the youthful hosts of The Snap Wrap, one of several YouTube series from the Canadian Football League.
The Snap blog first launched last September and the video series, produced in-house at the league, kicked off in June as an additional way to showcase all that content that doesn't necessarily fit with the tone of standard CFL game coverage – like an Edmonton Eskimos cheerleader getting a marriage proposal at a game.
Lawson and Rosenberg – and The Snap Wrap itself – are just one part of how the near 60-year-old organization has been upping its content game to connect better with fans – both avid and those with potential to be so – and a coveted younger demographic.
Connecting with younger fans has been a priority for the CFL for several years. And when Jeffrey Orridge became the league's 13th commissioner in March, the longtime sports media exec made a point to say that courting a younger demo and the more casual fan were crucial for the CFL's continued momentum and growth.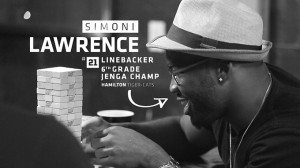 The CFL is no doubt popular. A survey of about 4,000 Canadians released in June out of the University of Lethbridge suggested that 26% followed the CFL closely or very closely, behind the NHL, but ahead of MLB, the NBA and Major League Soccer.
Still, interest proved lower among younger fans (18 to 34), with 18% following somewhat or very closely – on par with the NBA and lower than the 21% who followed the NFL and 19% following MLB.
Now, a digitally-savvy team at the league is working to help bring Canadian football to fans in new ways. Calling many of the plays is Christina Litz, a former Corus Entertainment and Rogers Media exec who has been the CFL's VP of broadcast and media assets since April 2014.
"I'm a big believer in fail fast," she says. Her team of 11 takes feedback from fans online using social and analytics and pays attention to both online message boards and forums at major events like the Grey Cup, all to take a test-and-learn approach with its content plans – ranging from surprisingly divisive emoji usage to original YouTube content.
This game plan has led to more budget spent in the past two years on content creation and events such as bar nights in local markets to engage fans.
Outside of The Snap Wrap, for example, the CFL has used other content to show a different side of the game and its players on a YouTube channel with just over 14,800 subscribers. Working with Toronto agency OneMethod, it launched two series ahead of last year's Grey Cup.
GameTime with Simoni Lawrence captured the conversations between the Hamilton Tiger-Cats player and other CFL stars over friendly matches of Jenga or Battleship. Meanwhile, Just Playin' Starring Little Katie featured a six-year-old girl interviewing – and sometimes grilling – the players on everything from their beards to their records.
In May came a bigger play when the CFL announced a partnership with Whistle Sports, a fast-growing multi-channel network based in New York. Since launching in January 2014, Whistle Sports has forged partnerships with properties including the NFL, PGA Tour, NASCAR and MLB and has tens of millions of subscribers.
Now, it's helping to deliver more viewers to the CFL's content, along with working with the league and YouTube stars Brodie Smith and the Dude Perfect team for new videos.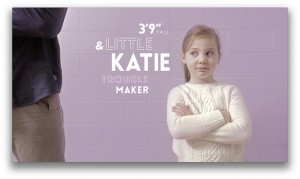 "Whistle works on the fly, and they really want to work with the authentic personalities of our players," Litz says. Funny, often unscripted moments have been common in the CFL's overall content play.
"At the end of the day, when it comes to fan engagement, sports is amazing, but I think we have a lot to learn from other entertainment properties," she adds.
It's kept some of those learnings in mind with its latest big task: an overhauled website, set to debut in September. CFL.ca has seen some updates over the years, but the platform hasn't been updated since 2007 – the pre-smartphone, pre-tablet era.
The more visually appealing and mobile-friendly redesign spotlights the league's teams, players and cheerleaders with their own profile pages. It will also integrate other content like the current stand-alone Snap Wrap blog, and be home to an array of shareable content.
"For casual fans, we're making the sport a lot more approachable," says Lanny Geffen, VP of user experience and design at OneMethod, which is leading the redesign.
Traditionally, pro sports sites are full of tables and numbers that can be pretty meaningless to a more casual fan, he notes. Instead, the CFL hopes to make those figures more visual and shareable among fans and their friends. For example, if a Hamilton fan's made a friendly bet with his Argonauts-loving buddy, he can tweet out a stat showing how well his star player is throwing that game.
"That only works if it's near real-time, and that has been a gap for us in the most recent past," Litz says.
So this fall, the league will begin testing a new statistics application from New York software firm SharpHat, created by a team that's worked on similar applications for the NFL. The process is extensive. Along with compiling historical data back to 1907, the new system will include technology to gain near real-time stats from games and in-depth metrics on the plays and athletes (for example, a quarterback's pass completion percentage).
Currently, a team on the ground at a game has to enter each play, figure out the statistics around it and have it approved by the CFL's lead statistician. "What we're doing is basically taking the brains of the head statistician and putting that into the new application," says Nick Maou, president and CEO at SharpHat. "The fans will be able to see the stats for each play and cumulative [stats] for the game as it's going on, pretty close to real time."
Starting this fall until the season ends with the Grey Cup in late November, the CFL will test the new system, and by next year, the near real-time stats will be available to coaches, the media and fans through content on the updated CFL.ca. On the website side, the stats will feed into infographics and content that will be shareable.
The overhauled data gathering also will allow other companies – and the CFL itself – to create better fantasy football programs, Litz notes. "When our fans have asked why we aren't doing more in fantasy or why we're not doing more in gaming in general, our stats system quite frankly hasn't allowed us to even consider that," she says. In June, the league did release its "Pick'Em" app and website created by Pound & Grain, a straightforward choose-the-winner-type game meant to keep fan interest all season, but now it hopes to have the capacity to create more in-depth fantasy options.
Improved fantasy offerings will be one more step in the league's greater strategy to connect with fans. "We don't expect people to go in, sit in their seat, stay still and leave at the end," says Sara Moore, VP of marketing and events, who joined the league in 2011 after stints at Mobilicity, Yahoo Canada and Rogers Wireless. Her major priority is to create experiences that allow people to feel connected to the league, its teams and the game itself.
For example, better engagement with younger fans was part of the thinking behind launching a Thursday Night Football broadcast this year. The TSN-led broadcast, running until Labour Day, has worked closely with the league to highlight the communal fan experience with music and social media content.
So far, ratings for Thursday Night Football have been on par with last year's combined averages for the week (which include Friday, Saturday and Sunday night games) and have often outperformed average ratings within the 18-to-49 demographic.
The league has also worked with Bensimon Byrne on its branding and positioning around fan engagement, including a TV spot for last year's Grey Cup that was created out of fan-submitted video.
Beyond keeping up with millennials and casual fans, Orridge and others at the league share a long-term goal of making the CFL a truly international brand.
There are already the beginnings of interest south of the border and across the pond – the flames just need to be fanned, Moore says.
In the U.S., the game (broadcast through ESPN) is particularly popular in regions with NCAA teams, from which some players join the CFL (Michael Sam and Rakeem Cato are recent noteworthy additions).
"It's good football for a football-crazy nation," Moore says.
The league also sees interest from viewers in the U.K. and Ireland, who get broadcasts through BT Sport and often send requests asking about potential exhibition games happening there (for now at least, they aren't).
But this fall, the CFL will officially launch a new paid subscription YouTube channel for countries that can't see the game another way.
The idea, Moore says, is to get a well-packaged game out there for more people to sample. Coupled with the players being great ambassadors, she says it's the right mix to take the league to the next level. "I think the CFL has all the right ingredients to be a global brand," she says.
Until then, it plans to continue its digital plays – creating new content, changing direction when needed, and running the extra yard to score well with fans and keep them coming back to the game.