Up to the Minute: Argyle names new VPs
Plus: Bell Media acquires Cogeco Metromedia, Xerox picks a PR AOR and more news you may have missed.
The marketing world never sleeps, which means there are bound to be things that fly under your radar. To make sure you're up to speed, here's some news you might have missed over the last week:
Hires, moves and other changes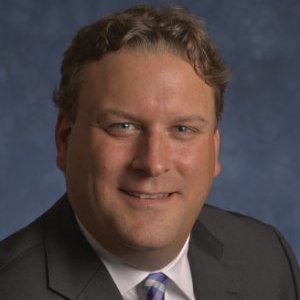 Argyle Public Relationships has hired new VPs in its Toronto and Ottawa offices as it prepares to grow through 2016. In Toronto, it has hired Terri McBay as VP of digital communications. McBay has spent more than seven years at Ogilvy and was most recently executive director of social media. In Ottawa, it has hired David Gourlay (pictured, right) as VP of its public affairs practice, who will also lead the office's team there. Gourlay was most recently director of public sector business at Citibank, prior to which he had a number of government positions including adviser to the mayor of Ottawa.
Lg2 has added the creative team of copywriter Guillaume Bergeron and art director Marc Guilbault in Montreal. The pair joins from Sid Lee and together have experience working with clients including Belairdirect, Burger King, Loto-Quebec, Réno-Dépôt and Videotron.
Taxi Montreal has added a pair to its creative department in copywriter Gabrielle Regimbal and art director Étienne Bessette. Regimbal joins after three years at Brad, with Bessette having previously worked at Havas, BBDO, Marketel and Sid Lee.
At the end of 2015, Havas announced two account service additions in Montreal. It hired copywriter Yanick Nadeau as group account director from Brad and Annie Laberge as digital account director from from Adviso.
Hill + Knowlton Strategies has acquired Montreal-based public engagement company Acertys. H+K hopes the acquisition will complement its existing Quebec client base and a number of consumer engagement projects that have grown since its acquisition of Ascentum in 2012. Acertys uses a multi-disciplinary approach to consumer engagement informed by urban planning, anthropology, engineering and environmental studies.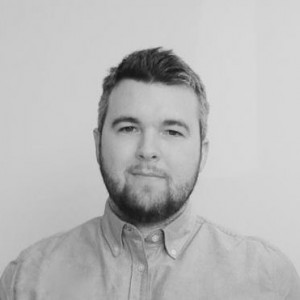 Burlington, ON-based digital agency Direct Access Digital has hired Mick Higgins (pictured, right) as its first business development manager. Higgins, who joins after almost five years at IPG-owned search marketing and social media agency Reprise Media, will be tasked with scaling Direct Access Digital's growing business in search, programmatic display, mobile, SEO, social media marketing and emerging technologies.
The Art Directors Club has announced the Advertising and Digital juries for the ADC 95th Annual Awards, which is now open for entries. The 29 jurors feature one Canadian: Aaron Starkman, partner and creative director at Rethink. This also marks the third consecutive year the ADC has met its commitment to the 50/50 Initiative by having an equal number of men and women on its juries.
Hudson's Bay is set to acquire New York-based Gilt Groupe Holdings for US$250 million in a cash transaction. Gilt is an online, members-only retailer that caters to millennial consumers and has more than nine million members, and roughly half of its revenue is generated by mobile shoppers. The deal is expected to close by Feb. 1 following approval from Gilt shareholders.
New business
Xerox Canada has named Enterprise Canada its PR agency of record. The agency will develop and execute targeted communications campaigns in support of its nationwide marketing activities, using traditional media and social media strategies.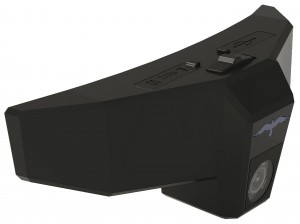 ChizComm has been named AOR for UHWK, a Kitchener, Ontario-based manufacturer of wearable, helmet-mounted cameras for athletes. ChizComm will be supporting the launch of the UHWK Show, the company's first camera that was crowdfunded last fall. The win marks ChizComm's first client in the wearable video category.
Media
Digital radio platform iHeartRadio is set to launch in Canada later this year through a partnership with Bell Media. The service currently provides free streaming of over 106 stations, and Bell plans to use the service to put on music events, similar to what it has done south of the border.
Bell Media has also acquired Cogeco Metromedia, adding to the OOH assets it already owns through Astral Media. Cogeco first purchased Metromedia in 2011, but cited the difficulty of competing in a saturated market as a main reason for the sale.

As Canadians get ready for the findings of 2014′s CRTC Let's Talk hearings to take effect, a new report has been published saying things like the elimination of simulcast on the Super Bowl and the elimination of access rules for specialty services could lead to the loss of nearly 7,000 jobs.