Up to the Minute: Tag grows by 13
Plus: DS+P wins at One Show Auto, Publicis names new global boards and more news you might have missed.
The marketing world never sleeps, which means there are bound to be things that fly under your radar. To make sure you're up to speed, here's some news you might have missed over the last week:
Hires, promotions and other changes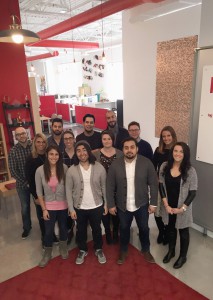 Tag has announced 13 new hires across departments. Art director Leonardo Gonzalez joins from Juniper Park\TBWA and will be teamed with copywriter Kevin Gonzalez, who comes from Rethink. They join the team of art director Raul Lince (who joined Tag following an internship at Anderson DDB) and copywriter Mardi Morrison (previously a freelancer), as well as former Tag intern and copywriter Anna Ralph, who all joined the agency in October. In the strategy department, Mohsen Dezyanian, previously of Bob's Your Uncle and T1, has been hired as senior digital strategist, while Daniel Baker joins as social media manager and Daniela Covello joins as social media coordinator. Joel Vitorino, previously of Blue Hive and Innocean Canada, joins as account supervisor, Monica Musil comes on as account manager and Jenna Abraham and Sadie Harper have been hired as account executives. Finally, Yaniv Silelnikov comes to the shop as media planner from Mindshare.
Mississauga-based Clever Samurai has hired John Hughson, most recently client services director at Interbrand, and Joanna Carbajal, who spent the last six years with Brandworks (which merged with One in 2013 and is now a part of Sandbox), as its newest account directors.
Commercial animation studio Animated Storyboards has launched a new office in Toronto, the tenth globally for the company. It will be led by Maria Hanafy, previously a producer in the company's Chicago and New York offices, and currently has four additional staff.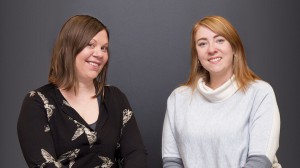 Digital agency FCV Interactive has made changes at the top of its strategy team. In Toronto, Joëlle Chartrand (pictured, near right) has been hired as senior manager of business analytics, joining after four years at human resources firm Morneau Shepell, most recently as manager of business analytics and quality assurance. In Vancouver, Nicole Broeckling (pictured, far right), who has been with the agency for two years, has been promoted to director of service design, with Dave Marchuk being hired from website and software development firm Number 41 Media to fill her previous role of senior service designer.
Ariad Communications has partnered with New York-based email marketing company Moveable Ink. The partnership allows Ariad to give clients access to Moveable Ink's contextual, dynamic email capabilities, while Moveable Ink gets access to a greater presence in Canada.
Dentsu Aegis continued what has already been a busy January, adding chief talent officer John Stockwell and chief performance officer Caroline Gianias to its C-suite.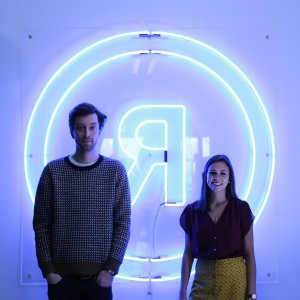 Rethink has added a pair of new staff to its Montreal office. Art director Maxime Sauté comes off two years at Sid Lee and more than four years at Cossette, while account manager Marie-Sarah Bouchard joins from Bleublancrouge.
DS+P is among the winners at the third One Show Automobile Advertising of the Year awards, presented during the Detroit International Auto Show this week. The agency, which was the lone Canadian winner at the show, won in the Dealer Advertisements category for its "Mister Bunny's Journey" campaign for the Ontario Honda Dealers Association.
New business
Zenergy Communications has been named a trusted service provider by Aequitas Neo, a new stock exchange launched in Toronto this week, and will be the recommended provider for PR and marketing services for Aequitas' clients.
Ireland + Hall Communications has won new business from skin care brand Elabloom, developing a communications strategy that will launch the brand and drive awareness in Canada. The boutique PR agency has also renewed its relationship with organic food brand Fudi, which it has been working with since its launch last year.
Around the globe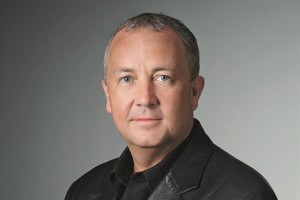 Publicis Groupe has named a number of executive leaders to lead its new, combined efforts following its restructuring at the end of 2015. Mark Tutssel (pictured right), global CCO at Leo Burnett, will chair the new creative board of Publicis Communications, which also includes the creative heads at Leo, BBH, Saatchi & Saatchi, Publicis and MSLGroup. The holding company has also named a "global executive committee," comprised of several agency CEOs, including Publicis North America CEO Andrew Bruce.
Media
Following the news that Corus Entertainment would be acquiring Shaw Media assets in a $2.65 billion deal, pundits weighed in on what the deal means for broadcasting and the broader media landscape in Canada.
Initiative has finished its search for a new president following its absorption of M2 last month, hiring Helen Galanis from Rogers Media.