Weekend Reading: What it takes to brand an agency
How to create a branding strategy that goes beyond talent strength and focuses on what your shop stands for.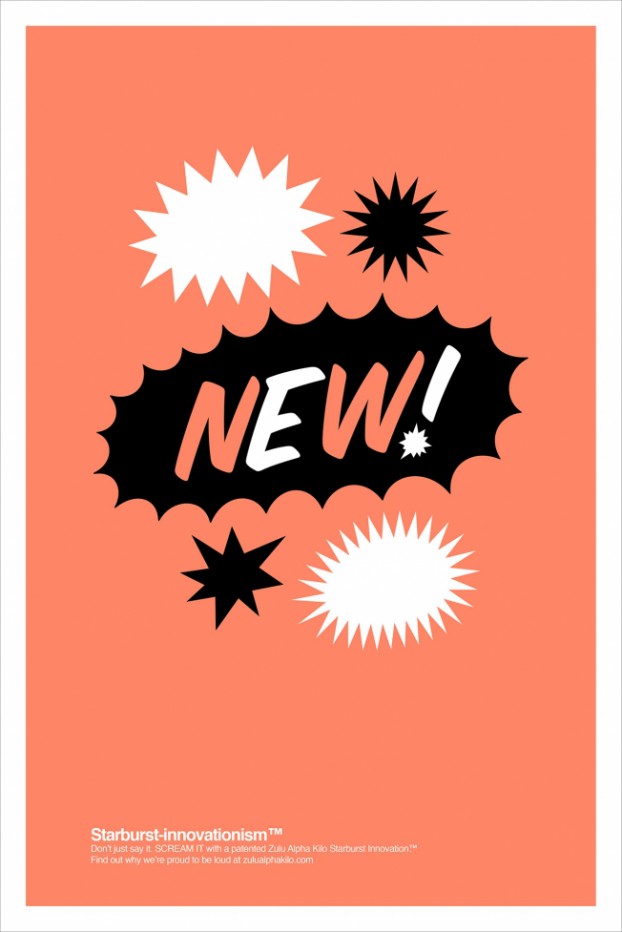 This story appears in the March 2018 issue of strategy.
Like many businesses, ad agencies struggle with branding. As a service provider, turning their own creative lens internally tends to be an after-thought – something that can be done once they've secured the next client, launched that campaign, grown the team.
"What's that saying? The shoemaker's kids always get the worst shoes," says Arthur Fleishmann, CEO of Toronto agency John St.
What's more, since client demand tends to drive an agency's offering, and because clients across categories have similar needs (on a macro-level), agencies end up providing similar services, says Steve Miller, SVP/CD at OneMethod.
The result is a homogenous landscape, with most agencies growing because of the creative or strategic teams leading their work – not necessarily because of their own branding power. While amazing work will always be a differentiating factor, what happens when your creative powerhouse leaves?
And for founders often intrinsically tied to the agency they built – a lack of succession planning can cost them their legacies.
It's not hard to find examples of agencies folding not long after their founding creative clout moved on.
After Geoffrey Roche's Lowe Roche sold to Interpublic, and Roche himself stepped down in 2011, the agency – once a behemoth in Canada – struggled to grow and work with clients beyond smaller local ones. Holding company IPG officially shuttered the agency three years later in 2015, citing a lack of critical mass at the shop. Roche fired back at the time, criticizing the direction the company took the agency after he left.
"The creation of an agency [tends to require] creative strength," says Rob Dickson, an M&A advisor who has worked with agencies like Grey on its acquisition of Tank, Dentsu's purchase of Grip, Twist Image's sale to J. Walter Thompson and John St.'s acquisition by WPP. But, he adds, succeeding an agency requires a different, more business and bottom-line centric approach. (As such, he says the perfect person to launch an agency is a CD, but an accounts person should be the one who takes over next.)
When it comes to creating a succession plan, Dickson is a strong advocate of selling to larger networks or merging with other agencies. It opens up new avenues for career growth and client opportunities for smaller companies, he says, but it can also address one of the biggest concerns for founding partners: money.
Some agencies have successfully created structures that allow founding partners to lessen their financial stake. Lg2, for example, created a shell company Lg2345, which over the course of 10 years, used agency profits to buy back shares from the founding partners that were then sold to new partners.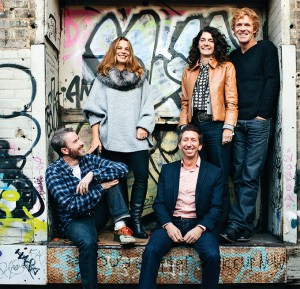 John St.'s strategy, on the other hand, was to sell. In 2013, it was purchased by WPP, kicking off a longer-term succession plan for the founding partners, says Fleishmann. Conversations first began in 2009 about the future of the founding five: Fleishmann, then-CDs Angus Tucker and Stephen Jurisic, executive manager of operations Jane Tucker and executive director of strategic planning Emily Bain.
Nearly a decade later, phase one of the company's succession plan was completed in 2017 with the departures of Jurisic and Bain. John St. also put in place a management team that includes Megan Towers, executive director of strategy; Mooren Bofill, executive director of design; Cas Binnington, executive director of production; and Stephanie Hurst, executive director of client engagement. Each position represents a pillar of the business Fleishmann says is becoming more important to clients.
The decision was made to sell the agency so it could open more career opportunities for the founders (should they decide to leave John St., but stay in the ad industry), but also allow the shop to grow beyond its entrepreneurial roots, Fleishmann says.
Once the decision was made, it became a question of timing: "You don't want to have to sell when you feel like you have to sell," says Tucker. "That's not good marketing, not good for negotiating."
In 2013, the shop was still riding a high of multiple award-winning campaigns, a number of Agency of the Year honours from strategy and Marketing Magazine not to mention the viral hit "Catvertising," which helped put the agency on the global map. The result was negotiating clout, which John St. used to better control some of the terms of the sale, Tucker adds (emphasis was placed, he says, on maintaining the cultural integrity of the agency). If the brand hadn't been as strong as it was, who knows if they'd have been able to negotiate the way they did.
Holding companies aren't exactly novices in the agency world, adds Dickson. They already have robust creative offerings, many of which are globally competitive, long-storied shops.
To attract their attention, agencies need to have a strong differentiator and great creative isn't necessarily enough. Looking at the current M&A market, Dickson says that these holding companies are increasingly looking for skills further up the path-to-purchase. They have their strong creative powerhouses with the likes of DDB, Leo Burnett or JWT. Now they're hunting for agencies with stronger CRM offerings, deep data smarts, or e-commerce capabilities.
So a strong differentiation that can help agencies stand out in the clutter among clients is an investment that works near (attracting new biz) and long-term (attracting offers).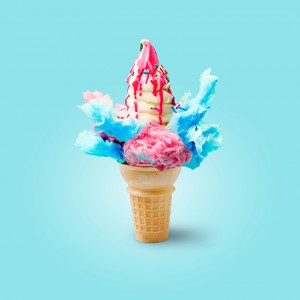 OneMethod credits its MethLab as a way to attract new clients. The incubator, which first launched popular taco chain La Carnita, followed by ice-cream chain Sweet Jesus and OneMeth clothing, allows the entrepreneurial bent to permeate the agency – and the MethLab is living proof of that mantra, says Miller. When they meet with clients and say they have an entrepreneurial spirit, they aren't just talking big, he says. The team has extension brands they can physically show clients.
What's more, Max Sawka, ACD at the shop, says it gives the agency an opportunity to talk about what's failed – something few are able to do when showing brand work.
"People always talk about 'You should be able to fail,'" he says. "When it's other people's money, we try not to fail. But our own money, that's OK. I love telling people about those stories, what we learned from it, and how we can apply it to other brands."
"It means you're honest," adds Miller. "You're not hiding anything, and I think clients want that honesty and transparency in a relationship."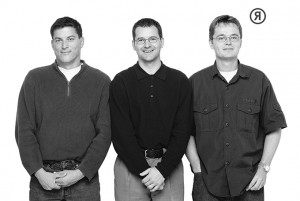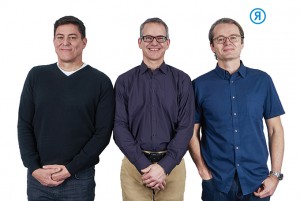 For shops like Rethink, the agency's independence has been a key to its success, helping it secure new business as a point of difference in the heavily holding-co-backed market, says founder and national CD Chris Staples. As part of the pitching process, he says, Rethink will often play up its cross-Canada capabilities, coupled with its indie cred.
To address the concern of succession planning, the founding trio have been selling their shares to new partners plucked internally, and have evolved the partner structure to reward and advance the careers of key successors. And while Staples and fellow national CD Ian Grais remain largely the face of the agency (consistently ranking high on strategy's Creative Report Card), more effort has been made to bring up other creative talent on the list, such as CDs Aaron Starkman, Joel Holtby and Mike Dubrick (the creatives behind Molson's Red Fridge).
But Dickson cautions against only looking internally for successors, rather than externally. It's a common fear among leaders: if you hire outside the shop, the new person could come in and do damage to the culture and brand you've cultivated.
Dickson says major departures from key players at the agency will inevitably shake things up. "Lots of agency [founders] don't want anything to change [when they or top talent leave]," he says. "But it has to change. It's never going to be the same. Once you know you're leaving the company, it's not going to be easy – especially if you've built the agency on the brilliance of an individual creative superstar. Your business is already being disrupted."
That cast-a-wide-net approach is what Zulu Alpha Kilo is taking. Zak Mroueh, founder of the shop that bears the acronym of his name, is currently undergoing a global CD search using a U.S. recruitment firm to find someone to lead creative and eventually succeed him.
"It's nothing against the talent in Canada – and we may even hire a Canadian creative director," he says. "But if we want to compete globally, we need to make sure we have the best talent possible."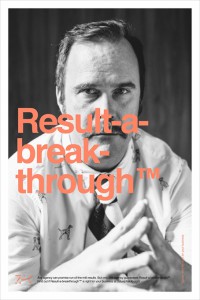 Zulu, arguably, already has a strong brand. It's well-known for its anti-spec stance, which Mroueh says hasn't hindered new business growth, and is something clients respect the agency for. It's also known for its desire to be a bit counter-culture. For example, for years, the agency's website hosted nothing but a contact number. And in 2016, Zulu created a tongue-in-cheek fictional shop, with fake founders and clients to populate its site.
Coming on the heels of back-to-back Small Agency of the Year wins in U.S. publication AdAge, Mroueh has also turned his attention to other markets. "I want to be the best creative company in the world," he's fond of saying.
The agency has picked up new global client business, which includes U.S.-based tech startup Wink, as well as received requests to open up offices in new cities, but Mroueh says the first step is to find a globally minded-creative to join the team. "I want to have the best creative talent before we start opening up other offices."
Evolving the agency brand can be challenging – but it's necessary for agencies looking to grow. Sid Lee, for example, recently unveiled a new brand positioning for its 25th anniversary – shifting from having a cool, youthful edge to being a more human-backed agency.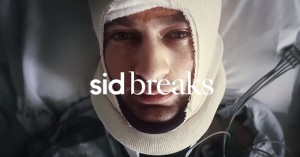 For years, Montreal's Sid Lee was a challenger brand, says CEO Bertrand Cesvet. The clients it worked with, including Cirque and Adidas, helped shape the agency's hip identity, and Cesvet says it wasn't unusual for interested clients to come knocking with the phrase, "My kid told me about Sid Lee."
But as the shop looks to the next 25 years, it realized it was no longer the young, outsider shop and that it was time to shift towards more mainstream branding, he says. Its cool factor is still there, but Sid Lee will increasingly put the human face of the brand more front-and-centre, as well as emphasize the collective mindset at the agency through its design touchpoints. It's a collective, says Cesvet and that's going to become clearer in how it talks about itself.
For some agencies, an internal rebrand is an opportunity to pivot at low points, carving a path forward when the deck is stacked against them.
FCB, for example, faced huge challenges in 2014 and 2015 after a number of clients shuffled to new agency shops, says co-CCO Nancy Crimi-Lamanna. Among the FCB networks, Canada was ranked last in employee satisfaction, and agency growth had stagnated. Talent was leaving, which further exasperated the problem. The FCB brand took a hit.
To address the concern, the shop brought aboard a completely new leadership team, including Crimi-Lamanna and Jeff Hilts as co-CCOs, Tyler Turnbull as CEO and Shelley Brown to lead strategic efforts. A concerted effort was made to reshape the image of the agency in the eyes of its employees (who were suffering from low morale), but also its clients.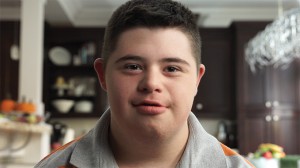 Digital became the mantra for the shop – with every single employee going through Google AdWords training (which thus inspired the multi-Cannes winning "Down Syndrome Answers" campaign). Next up, FCB is looking at training in automation, and reports that it's increased employee education investments by 30% year-over-year.

Internally, the shop created better cross-agency sharing with weekly meetings in a bid to ensure great creative ideas were never missed, while externally, FCB played up its digital acumen, culminating in the brand's 2016 and 2017 Digital Agency of the Year wins.

"It's purposeful – we aren't even going after [strategy's] Agency of the Year – we wanted to be Digital Agency of the Year," Crimi-Lamanna says. The result has been year-over-year growth and new clients, including Air Canada, the Ministry of Education and BMO.

Next, amid the #MeToo #TimesUp movement, the agency is tackling (and talking about) diversity, inclusion and safe workplace training, hoping to become a leader in the neglected space of inclusivity, Crimi-Lamanna says. It's a white-space, as few agencies are proactively tackling the topic – and it could potentially become a point of differentiation for FCB.

As agencies plot their course forward, there's a myriad of things to consider – having the right talent on staff; the expertise today to deal with tomorrow's unknowable problems; ensuring the leadership team reflects the changing face of Canadians.

But as agencies turn towards their future leadership planning, a greater focus needs to be placed on building out that unique identity. Yes, clients need a bit of everything from their agency partners – and as a client-centric business, whose profits rise and fall with how satisfied a brand is with your work, it's easy to focus all your attention on your output or robust creative offering. But by trying to stand for everything many creative shops end up lost in a crowd of voices.

As Dickson says, starting a creative shop needs a creative lens. So why not turn that internally?