Taco Bell bets you're 'dyeing' to try Baja Blast
The QSR teams up with influencers for a hair-raising campaign to launch the Mountain Dew flavour in Canadian locations.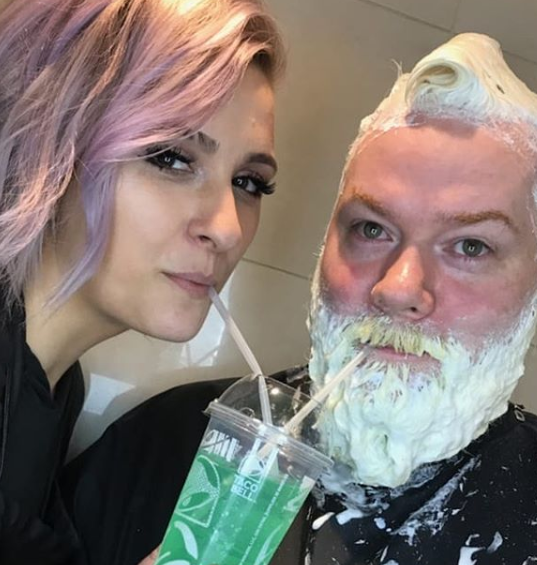 Canadians are known for many things – being polite, loving maple syrup and lusting after products only available south of the border.
Until recently, Mountain Dew's Baja Blast was one of those products. After Canadian fans were "very vocal on social channels," Taco Bell Canada finally brought the bright-teal beverage here. To celebrate the Canadian launch, Edelman Canada is heading up the social-media heavy "Dye Hard" campaign, which gives die-hard fans the chance to get a "dye-hard" hairstyle. Toronto's Grip is supporting the social side, while MediaCom is handling media.
Since the lime-flavoured pop first came to Taco Bell stores in the U.S. in 2004, it's been a hit with consumers. Over the years, the drink has come and gone from stores, and that scarcity has helped the drink reach cult status.
"It's more than just a drink, it's a lifestyle," says Veronica Castillo, director of marketing and R&D for Taco Bell Canada. "We asked: 'How can we make this [launch] a unique experience?'"
To ensure the Baja Blast Canadian launch was unique, Taco Bell teamed up with two Canadian influencers. Earlier this month, hair artist Theodora Raptis dyed Matt Dethridge's hair while he played a game on live-streaming video platform Twitch.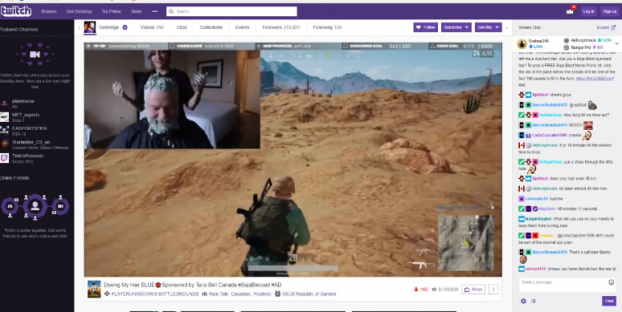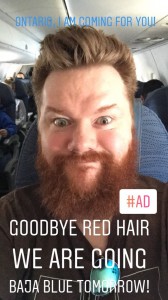 The Nova Scotia-based video game player started out with naturally bright-red hair and built anticipation by posting about his flight to Ontario to get his new 'do on Twitter and Instagram. Once his hair, beard and, yes, even his eyebrows were dyed a bright unnatural Baja-Blast-inspired teal by Raptis he posted about the transformation online. The popular Stratford, Ont.-based hair artist also promoted Dethridge's striking transformation on her own Instagram account.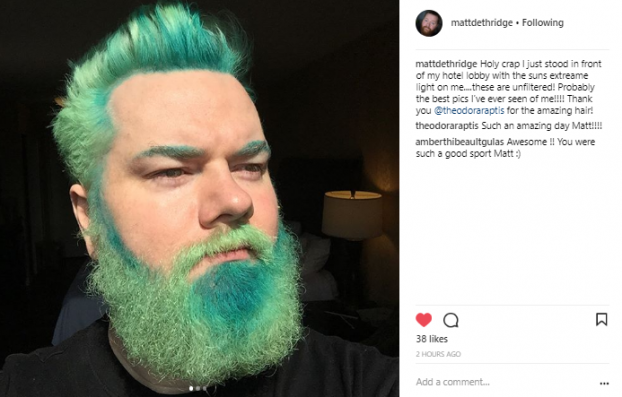 Dyeing hair every colour under the rainbow, from pastel pink to bright blue, has been a big trend over the past few years, particularly among Taco Bell's millennial and Gen Z targets, says Castillo. For the "Dye Hard" campaign, Taco Bell specifically chose a male video-game player and a female hair artist so the campaign would appeal to both men and women.
To further build excitement, Taco Bell gave away jars of Manic Panic's limited-edition Baja Blast hair dye on its Facebook page via a contest that sold out in less than two days, says Castillo. Raptis also promoted the giveaway on her Instagram page.
Fans of Baja Blast can follow in the footsteps of Dethridge for themselves next week. A high-end, teal-coloured trailer, known as the #BajaBlessed Hair Salon, will be in Toronto on June 14 and 15, and in Hamilton on June 16 and 17, for those wanting to get their hair dyed the same colour as Baja Blast. The bright dye-jobs from the hair salon will be promoted on social media with the hashtag #BajaBlessed.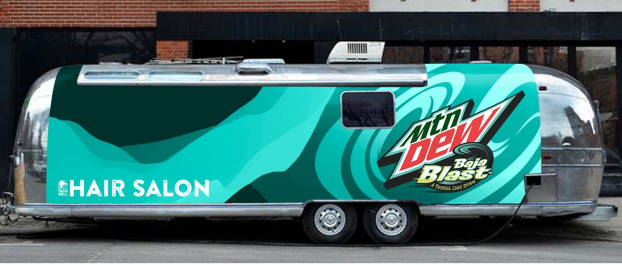 After a fourteen-year wait to get Baja Blast on our side of the border, Taco Bell Canada will continue to "build the cult" of what it dubs an "indescribable tropical-lime beverage of mythic proportions" on social media throughout the crucial summer season, says Castillo.

Taco Bell is no stranger to pulling big stunts for new product launches and limited-time offers. When Doritos Locos Tacos (DLT) became a permanent menu item in Canada in 2014 it got a fan to get a permanent tattoo of the DLT.