Shiseido Canada plans to ring in 2019 with a new business unit, dipping its toes in the direct-to-consumer (DTC) world. The Japanese beauty company, which counts Laura Mercier and Nars among its brands, will begin launching Canadian e-commerce sites beginning early next year. For the launch, the local operations are taking learnings from the U.S. team (which have operated a DTC channel for a few years) and the goal, says Elaine Shigeishi, VP sales and marketing, is to build out the community of brand acolytes here in Canada.
The direct-to-consumer channel will not only help reinforce brand loyalty, she says, it will also provide first-party data the company wouldn't be able to collect through retail partners. This will help the nearly 150-year-old brand create personalized marketing materials, and also inform future R&D.
Specifically, for the launch of the Shiseido makeup line (long only offered as a skincare regime), the research and development team in the U.S. turned to the brand's social community and combed through product reviews on the site. Weightlessness and soft texture came up as repeated beloved attributes of the brand, Shigeishi says, so the new product line was specifically designed with those two features in mind.
The line, which launched in the summer, has already seen early success, she says, and her hope is that the Canadian audience will also help inform future product developments, creating a feedback loop.
But more than building out loyalty and setting up future product launches for success, the reality is that when it comes to DTC, brands need to be there. "Digital is just how consumers are shopping today," says Shigeishi.
Consumers have become more at ease buying everything from razors to cars to groceries online, and it's causing a sea-change – not only in how we buy, but what we buy as well.
A 2018 IAB study found that people are shifting away from buying from large multinational corporations towards smaller boutique brands and digital startups (think Dollar Shave Club, Frank And Oak, or Clearly). And the trend is across categories – while once it seemed impossible to buy fresh vegetables, or even a mattress online, companies like Endy and Chef's Plate have shown that it can be done.
Yet despite the potential of DTC, plenty of major brands offer only shells of e-commerce sites – if they have anything at all. IAB found that only 7% of "legacy" brands sell a "significant" amount of their product offering direct-to-consumers, with 38% not selling anything direct at all.
But it's a huge missed opportunity – and one that could cost companies billions.
The IAB report found that small- and medium-sized CPG represented 64% of online sales in 2016, up from just 39% the year before. And that same year, 90 of the top 100 CPG brands lost market share, despite the overall growth trend of 6%, according to a report from U.S.-based Catalina. The share thief, the research firm found, was direct-to-consumer brands.
But it can be done: more so than almost any other category – save for technology – beauty consumers are increasingly turning to digital channels to inform their purchasing power, says NPD Group analyst Amy Chung. And the category offers a glimpse for marketers at the potential for DTC.
A 2017 study of American women by A.T. Kearney found that 55% of female shoppers were very comfortable buying beauty products online; and another 35%, despite only ever making in-store purchases, were heavily influenced by what they read online. All told, 67% of women consulted four or more websites when making a beauty buying decision, the report found.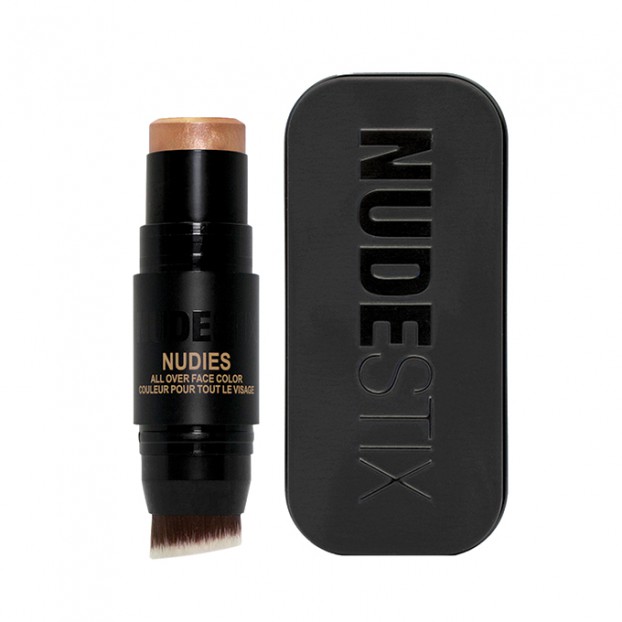 And there are plenty of start-up brands poised to capitalize on this trend: cult favs like Glossier, IT Cosmetics or Canadian cos like Deciem (makers of the Abnormal Beauty Company and The Ordinary) and Nudestix (above) are succeeding with their digital-first approach, and traditional mass brands, much like Shiseido, are racing to catch up
In Canada, premium, prestige and specialty beauty brands (of which these digital-first start-ups tend to fall) are growing incredibly fast, says Chung. According to NPD stats, the category saw 9% year-over-year growth (compared to just 2% in the beauty category overall), and was set to hit $2.5 billion by year's end. (Canadians also love e-commerce, she adds: 80% reported purchasing something online in the last six months and digital sales were up 14% year-over-year, compared to bricks-and-mortar, which was only up 1%.)
Larger CPG brands have taken notice, with many going on acquisition sprees in recent years to tap into that popularity. In 2016, L'Oreal purchased cult skincare brand IT Cosmetics for $1.2 billion; Unilever has been on a premium- and specialty-product hunt for the past two years, purchasing the likes of Schmidt's Naturals (deodorant), Sundial Brands (bath and skincare), Carver Korea (skincare) and Hourglass Cosmetics (prestige makeup); P&G picked up First Aid Beauty (skincare) in 2018; Estée Lauder acquired a 28% stake in the $300 million-a-year Deciem. Brandon Truaxe, Deciem's founder, was recently ousted after he unceremoniously closed the brand's stores without notice, so the DTC acquisition path is not all roses.
To understand why these upstart brands are reaching global status, it's important to break down the consumer and business trends currently shaping the industry.
From a category perspective, beauty – particularly in mature markets like Canada – was ripe for a revolution, says Marty Weintraub, partner and national retail consultant, Deloitte. Even with the entrance of U.S. players like Nordstrom and Saks in Canada, the relevance of a luxury department store, and its typically large beauty counter offering, is waning. With those stores exerting much less influence on the beauty market, there are few retailers – Sephora and some Shoppers Drug Marts – that offer premium, prestige or specialty beauty products on a national scale. With a growing demand for non-mass market brands, there are few places where the majority of Canadian shoppers can actually make a purchase. Enter digital-first brands (which, to be fair, have Sephora to thank, as it's played a major part in boosting the reach of many of these lines).
It's comparatively cheaper to launch a line of beauty products direct-to-consumers, Weintraub says. That's because margins tend to be higher on beauty products; cutting out or cutting down on retail partners saves money that would otherwise be used to secure shelf space; and social channels and sophisticated e-commerce sites are now easier to set up. But beauty has a much lower barrier of entry for shoppers, compared to other categories. Unlike fashion or food, make-up and skincare is a bit easier to take a chance on. Lower price points, an abundance of reviews and the repetitive nature of a purchase makes it more palatable for consumers to try their hand at buying digitally, he says.
And, of course, while it is relatively easy and risk-free to buy make-up online, as consumers continue to normalize digital shopping, similar trends are playing out in categories that have historically been harder to crack through e-commerce: see the successes of Casper (mattresses), Clearly (glasses), or even the boom in luxury ware, as prime examples. Generous return policies, flat shipping fees, and again, a wealth of reviews makes it easier to spend money without having to try it first.
Generally speaking, modern upstart brands have done an excellent job at reaching their consumers in ways they want to be reached.
First, beauty buyers are voracious consumers of content and information, says Lucie Greene, director of JWT Intelligence. Thank the how-to YouTube videos or the product-of-the-day Instagram stars who make finding and creating a "look" more accessible. The need for content has even spawned events like Beautycon – a two-day U.S. conference where thousands of consumers can hob knob with the influencer elite (including the stylists of the stars and… Hillary Clinton?).
"Beauty has become the new music festival," Greene says.
Millennials and Gen Z, in particular, grew up in a digital information age – where reviews and blogs galore shape how they choose things from restaurants to destinations to schools and even toothpaste. These shoppers seek out information on the products they want, Greene says. They like to know what goes into making a tube of lipstick or who recommends a shade of eyeshadow, because it's in their nature to want to know more. Knowledge is power, and digital-first brands – which own their own media channels – have done a great job of fulfilling that demand.
Coupled with this idea of "the more content, the better," these digital-first brands are inherently social. Often built without the backing of big CPG marketing budgets, they had to grow out their digital cred on platforms like Instagram and YouTube. And since they mostly came of age at the same time as the influencer movement, it was a mutually beneficial arrangement for many smaller brands to partner up with emerging internet stars.
But make-up is inherently social beyond, well, social media, says NPD's Chung. Just look at the rising popularity of face masks – and, in particular, masking parties, in which girls and guys get together to cleanse and moisturize. People (most often girls and women, but certainly boys and men as well), have long shared the experience of cosmetics and skincare. And with the hyper-digitization of life, there's been a renewed desire to spend time together IRL.
The social nature of these brands is not only informing the people they partner with and the audiences they reach, but also the way products are designed, says Greene. Instagram, in particular, has given way to stunningly designed packaging – which consumers are sometimes compelled to take photos of and share with their networks. Glossier's minimalist look is a prime example, she says (see also the contemporary designs of Deciem or the sleek lines of Toronto's Stellar).
"A lot of packaging in beauty used to be very interchangeable," Greene says. "But if you look at Fenty, Pat Macgraw, Glossier – the packaging is as much the story as the product themselves. It's the thing people are sharing and Instagramming. It's part of the novelty."
What's more, consumers are increasingly treating beauty as a "wellness" category. She points to Glossier's sunscreen line, which is built on the tag of "age better" as a proof point: Glossier isn't about stopping or slowing aging, rather the product is meant to encourage "being the best you possible."
Similarly, Toronto-based Nudestix – a vegan and gluten-free line of all-in-one makeup sticks – has seen huge growth across the globe, says Karoline Kanani, EVP omni-channel sales and marketing at the makeup co. The brand, launched four years ago, is available in 36 countries, due to it catering to a growing demand for all natural, vegan products, something mass brands (who operate at huge scale) often cannot offer.
And of course, there's the increasing shift towards personalization, says Greene.
The trend is visible in the popularity of lines like Rhianna's Fenty, which offers 40 shades (compared to the typical 10 to 12 from mass brands) of foundations so that all people – regardless of skin colour – can find the perfect fit for them. (While Fenty launched in 2017 as a digital-first brand, it is backed by Louis Vuitton Moet Hennessey and produces cosmetics through Kendo, the company's incubator that helps manufacture "white label" products.)
True product personalization, of course, is difficult to do at scale and is often relegated to individual stores or as promotional, limited-time offers. But since these upstart brands often operate at a much smaller scale to begin with, many are able to provide more bespoke offerings, says Greene. Brands like Toronto-based Bite lipstick offer Lip Labs in cities like Toronto, New York and LA, where die-hard fans can have their own shade of lipstick created just for them; while companies like skincare manufacturer Shae Moisture offer similar bespoke product lines.
"It's not totally bespoke," says Greene. "There are only so many combos you can make. But there's theatre around it being made 'just for you.'" She predicts that as genetic mapping and biometrics companies become prevalent, we'll see even more customized products in the coming years.
Ultimately, these brands have done a great job at becoming destinations unto themselves, she adds, even as many get distribution through the likes of Sephora. They've made mass beauty feel personal and are "chipping away at the traditional notion of a beauty brand," Greene says.
Deloitte's Weintraub pegs much of their success around these companies owning the end-to-end shopping experience. "They are able to assess and develop insights [from shopper data online] to make the customer experience better," he says. "They're able to respond to trends faster and can tailor a deeper one-to-one experience.
"That's why you see traditional beauty brands making acquisitions, they know there's a disadvantage to not going direct," he adds. "There's an element of chasing, and catching up. For years, traditional beauty brands didn't have to build a digital business and figure out how to leverage data and analytics to succeed. They were on cruise control."
But some traditional beauty brands have made headway as they take direct-to-consumer notes from these smaller, digital-first beauty brands.
Unilever-owned St. Yves, for example, has offered a pop-up bespoke product "Mixing Bar" in New York over the past two summers, while mass beauty brands like Cover Girl and Dior have upped their colour offering to 40 in response to Fenty.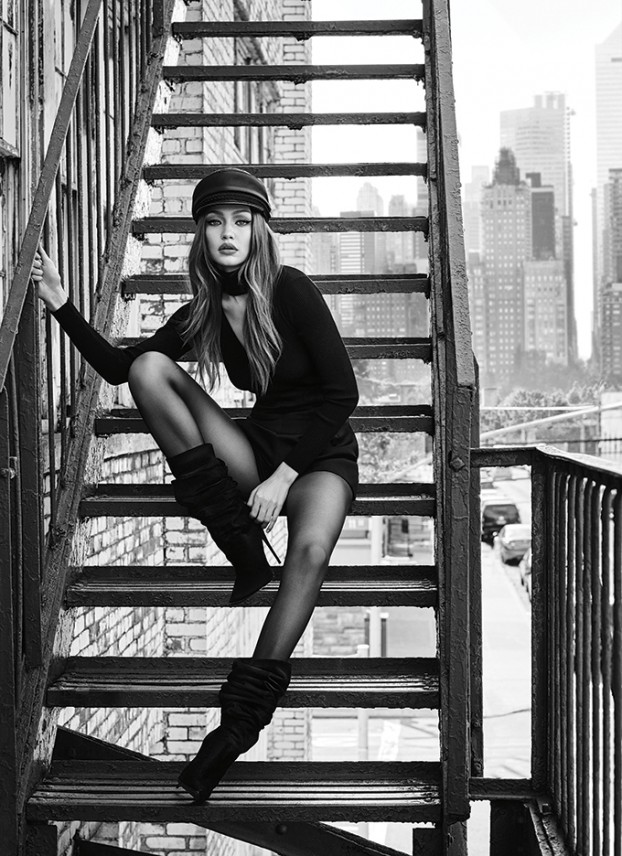 A greater design emphasis has also been placed on product packaging: Maybelline, for example, rolled out a minimalist blush pink beauty line with Gigi Hadid (pictured above), and YSL  revamped some of its products to double down on design.
And, of course, some big companies are further along their journey than others. CPGs like L'Oreal, which has offered e-commerce since 2011, have seen huge growth in the DTC channels in recent years, as people become more comfortable with buying online, says Stephanie Binette, CMO at L'Oreal.
In 2017, e-commerce saw a 33% year-over-year growth, with the channel making up 8% of the global company's total sales. "As I keep explaining to our team, e-commerce is not the cherry on the cake. It [is] the new cake," L'Oreal CEO Jean-Paul Agon told investors on a conference call in 2016, emphasizing plans to invest aggressively in the channel over the next few years. Today, 18 of the company's brands are available direct-to-consumers.
This summer, L'Oreal began trying its hand at offering personalized recommendations for skincare via conversational AI-powered chatbots, says Binette. Available for Vichy and La Roche-Posay, the chatbots take consumers down a pre-designed list of questions about their skincare needs, ultimately driving to product recommendations. There have been more than 20,000 conversations with consumers since the launch in August, and L'Oreal is considering using the tool for other brands as well.
The company is also experimenting with product recommendations based on consumer insights and data it's gathered over the last seven years. Still in beta testing, L'Oreal is building out new consumer purchase models, with the idea of recommending items buyers may want to consider based on what they've already purchased, positively reviewed, and how it compares to other people's purchase histories. The hope is to roll that out across all brands in the next year or two, Binette says.
Also in the works is content personalization – though that's at an even earlier stage of development, Binette says. She adds the idea is that, based on a person's browsing habits on e-commerce sites (do they read reviews or watch how-tos?) and their shopping cart history (what was purchased, abandoned, etc.), the entire website could change to offer shoppers content specific to their needs. For example, if someone only ever buys skincare products from L'Oreal, why not offer them videos on contouring? If people consistently bail on product purchases for chemical exfoliants, perhaps the website or email marketing could offer a step-by-step guide on choosing which product is right for them?
Binette stresses this is very early days, of course – that type of initiative requires a ton of content to succeed – but she's hopeful for its potential.
"It's one thing to be able to do it, but we actually have to be in a position to produce the content necessary for it," she says. "But it's definitely a high priority. Our belief is that the more relevant we can be to consumers, the better our chances to build long relationships with them."
This story originally appeared in the November/December 2018 issue of strategy.